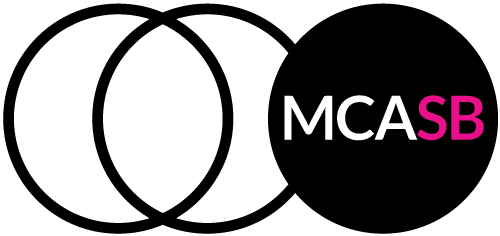 Prize Winners
The raffle is now complete. Come back to this page at a later date for updated raffle news. You can also visit our
main site
.
These prize winners do not need to complete any further
forms to claim their prize. Prize winners of $1,000 or more will be contacted via
phone by a raffle staff person to complete applicable tax forms.
Hit Control + F, enter your name and press enter to see if your name is listed.
Multi-Ticket Drawing
David R., Reseda, CA - 2017 Alfa Romeo Giulia Quadrifoglio or $50,000 cash
Add-on Drawing
Zaragosa V., Santa Barbara, CA - $210,622.50
Grand Prize Drawing
GRAND PRIZE:
Ilona V., Lakewood, CA



2nd Prize:



Marc K., Gilbert, AZ - Winner's choice between a Maserati Levante or $50,000 cash



3rd Prize:



Jonathan B., Camarillo, CA - Vacation to Kenya, Africa (8 Day/7 Night) or $10,000 cash



4th Prize:



Ronald P. G., Los Angeles, CA - Vacation to Seychelles (7 days/6 nights) or $5,000 cash



5th Prize:



Shirley W., Los Alamitos, CA - Vacation to Southern Germany (8 days/7 nights) or $5,000 cash



6th Prize:



Irwin P., Thousand Oaks, CA - Vacation to Amsterdam, Netherlands (7 days/6 nights) or $5,000 cash



7th Prize:



Thomas P., Venice, CA - Vacation to Rome, Italy – (5 days/4 nights) or $5,000 cash



8th Prize:



William M., Santa Fe, NM - Vacation to Singapore (7 days/6 Night) or $5,000 cash



9th Prize:



Margaret B., Canoga Park, CA - Caribbean Cruise (6 days/5 nights) or $5,000 cash



10th Prize:



Erica L., Santa Barbara, CA - Vacation to New York City (5 days/4 nights) or $5,000 cash


Prizes 11 - 2500:
Aaron B., Santa Barbara, CA - Naxa® 10.1" TFT LED Digital Photo Frame
Abby M., Orange, CA - Spa & Wellness Gift Card
Aby G., Woodland Hills, CA - High Sierra® Braidwood 28" Hardside Spinner Luggage
Adam G., Santa Barbara, CA - BlackFire® Clamplight Lantern
Adam E., Marina Del Rey, CA - Naxa® 10.1" TFT LED Digital Photo Frame
Adele M., Pismo Beach, CA - Naxa® 10.1" TFT LED Digital Photo Frame
Adly A., Los Angeles, CA - Tasco® 16x32 Binocular
Adriana N., Los Angeles, CA - Naxa® 10.1" TFT LED Digital Photo Frame
Adriana M., Goleta, CA - Naxa® 10.1" TFT LED Digital Photo Frame
Adrijanti Tjandra G., Northridge, CA - Supersonic® 4.5" Unlocked Android 5.1 4G LTE Smartphone
Aignacio M., Oxnard, CA - Leatherman® Rebar Multi-Tool
Ailene C., Santa Barbara, CA - Leatherman® Rebar Multi-Tool
Al L., San Jose, CA - Naxa® 10.1" TFT LED Digital Photo Frame
Alan G., Santa Barbara, CA - Outdoor Tech® Turtle Shell 3.0 Waterproof Bluetooth Speaker
Alan B., Santa Fe, NM - Sony® Micro Music System with Bluetooth
Alan S., Westlake Vlg, CA - myCharge® Hub Plus 6700mAh Rechargeable Power Bank
Alan Y., Irvine, CA - Naxa® 10.1" TFT LED Digital Photo Frame
Alan W W., Carmichael, CA - myCharge® Hub Plus 6700mAh Rechargeable Power Bank
Albert M., Santa Barbara, CA - Neato® Botvac D3 Navigating Robot Vacuum
Albert N., Rancho Palos Verdes, CA - Fitbit® Flex 2 Fitness Wristband
Albert H., Fresno, CA - Spa & Wellness Gift Card
Alejandro G., Oxnard, CA - iLuv® Portable Floating Waterproof Bluetooth Speaker
Alex N., Santa Maria, CA - Fitbit® Flex 2 Fitness Wristband
Alex E., Santa Barbara, CA - High Sierra® Braidwood 28" Hardside Spinner Luggage
Alex F., Ventura, CA - Apple® iPod Nano 16GB
Alex V., Loma Linda, CA - Omaha Steaks® Gourmet Gift Certificate
Alexa C. B., Newbury Park, CA - Sony® Micro Music System with Bluetooth
Alexander K., Los Angeles, CA - Ninja® Nutri Ninja Pro Blender
Alexander C., Santa Barbara, CA - Tasco® 16x32 Binocular
Alexander A., Bell Canyon, CA - myCharge® Hub Plus 6700mAh Rechargeable Power Bank
Alexander A., Los Angeles, CA - Naxa® 10.1" TFT LED Digital Photo Frame
Alexander L., Santa Barbara, CA - Naxa® 10.1" TFT LED Digital Photo Frame
Alexandra W., N Hollywood, CA - BlackFire® Clamplight Lantern
Alexandra K., San Luis Obispo, CA - myCharge® Hub Plus 6700mAh Rechargeable Power Bank
Alfred M., Henderson, NV - Leatherman® Rebar Multi-Tool
Alfredo B., Ojai, CA - myCharge® Hub Plus 6700mAh Rechargeable Power Bank
Alice C., Santa Barbara, CA - iHome® Bluetooth Dual Alarm FM Clock w/ Dual USB Charging
Alice T., Austin, TX - Midland® 30-Mile Two Way Radios w/ Chargers
Alice B., Santa Barbara, CA - BlackFire® Clamplight Lantern
Alice Z., Santa Barbara, CA - myCharge® Hub Plus 6700mAh Rechargeable Power Bank
Alicia G., Oxnard, CA - myCharge® Hub Plus 6700mAh Rechargeable Power Bank
Alison J., La Canada, CA - myCharge® Hub Plus 6700mAh Rechargeable Power Bank
Allan V., New York, NY - Apple® iPod Nano 16GB
Allan M., Hermosa Beach, CA - Leatherman® Rebar Multi-Tool
Allan H., Lakewood, CA - Omaha Steaks® Gourmet Gift Certificate
Allan G., Santa Barbara, CA - Omaha Steaks® Gourmet Gift Certificate
Allen S., Ventura, CA - Naxa® 10.1" TFT LED Digital Photo Frame
Allison S., Santa Barbara, CA - Ion Audio® Job Rocker Max Wireless All-Weather Rugged Speaker Black
Allison W., Santa Barbara, CA - Spa & Wellness Gift Card
Allyson G., Solvang, CA - High Sierra® Braidwood 28" Hardside Spinner Luggage
Alma P., Santa Barbara, CA - Naxa® Digital CD Microsystem with Bluetooth
Alma S., Fontana, CA - Leatherman® Rebar Multi-Tool
Alton M., Nipomo, CA - myCharge® Hub Plus 6700mAh Rechargeable Power Bank
Alvinn L W., Goleta, CA - iHome® Bluetooth Dual Alarm FM Clock w/ Dual USB Charging
Alyssa A S., Carpinteria, CA - Naxa® 10.1" TFT LED Digital Photo Frame
Amanda E., Bakersfield, CA - iHome® Bluetooth Dual Alarm FM Clock w/ Dual USB Charging
Amanda F., Ventura, CA - Spa & Wellness Gift Card
Amanda T., Santa Barbara, CA - Spa & Wellness Gift Card
Amara Tuti T., Santa Maria, CA - Spa & Wellness Gift Card
Amber I., Pacific Beach, WA - Sony® 1.77" MP3/FM/Photo Player 16GB
Amerjeet G., Orange, CA - Fitbit® Flex 2 Fitness Wristband
Amir H., Lake Sherwood, CA - Leatherman® Rebar Multi-Tool
Amy V., San Diego, CA - Samsung® 11.6" Chromebook 3 1.6GHz 4GB Black
Amy C., Walnut Creek, CA - Naxa® 10.1" TFT LED Digital Photo Frame
Amy Z., Rancho Palos Verdes, CA - Spa & Wellness Gift Card
Ana Maria C., Burbank, CA - Naxa® 10.1" TFT LED Digital Photo Frame
Andrea K., Goleta, CA - Apple® 4th Generation Apple TV 32GB w/ HDMI Cable
Andrea M., Ventura, CA - Omaha Steaks® Gourmet Gift Certificate
Andrea M., Lompoc, CA - Spa & Wellness Gift Card
Andrea R., Murrieta, CA - Spa & Wellness Gift Card
Andrew S., Santa Barbara, CA - Sony 2.1 Channel Bluetooth Sound Bar w/ Wired Subwoofer
Andrew S., Goleta, CA - Leatherman® Rebar Multi-Tool
Andrew J., Sn Luis Obisp, CA - myCharge® Hub Plus 6700mAh Rechargeable Power Bank
Andrew B., Los Angeles, CA - Naxa® 10.1" TFT LED Digital Photo Frame
Andrew M., La Crescenta, CA - Naxa® 10.1" TFT LED Digital Photo Frame
Ange C., Los Angeles, CA - Spa & Wellness Gift Card
Angel O., Bridgeport, CT - Supersonic® 4.5" Unlocked Android 5.1 4G LTE Smartphone
Angela S., Fair Oaks, CA - Tasco® 16x32 Binocular
Angela B., Brea, CA - BlackFire® Clamplight Lantern
Angela A., Atascadero, CA - Naxa® 10.1" TFT LED Digital Photo Frame
Angela O., Compton, CA - Spa & Wellness Gift Card
Angelica C., Oxnard, CA - Omaha Steaks® Gourmet Gift Certificate
Angelica F., Northridge, CA - Naxa® 10.1" TFT LED Digital Photo Frame
Angelica C., Santa Barbara, CA - Spa & Wellness Gift Card
Angelica D., Goleta, CA - Spa & Wellness Gift Card
Angelica And Elias L., Lompoc, CA - myCharge® Hub Plus 6700mAh Rechargeable Power Bank
Angelika K., Goleta, CA - Sony® 1.77" MP3/FM/Photo Player 16GB
Anita W., Carpinteria, CA - Omaha Steaks® Gourmet Gift Certificate
Anita B., Santa Barbara, CA - myCharge® Hub Plus 6700mAh Rechargeable Power Bank
Anita B., Victor, NY - myCharge® Hub Plus 6700mAh Rechargeable Power Bank
Anjali B., Irvine, CA - Midland® 30-Mile Two Way Radios w/ Chargers
Ankit S., Simi Valley, CA - High Sierra® Braidwood 20" Hard Side Spinner
Ann L., Santa Barbara, CA - Leatherman® Rebar Multi-Tool
Ann R., Scottsdale, AZ - Naxa® 10.1" TFT LED Digital Photo Frame
Ann W., Santa Barbara, CA - Naxa® 10.1" TFT LED Digital Photo Frame
Ann N., Solvang, CA - Naxa® 10.1" TFT LED Digital Photo Frame
Ann A W., Santa Barbara, CA - Apple® Watch 38mm Silver Aluminum Case w/ White Sport Band
Anna S., Santa Barbara, CA - Canon® EOS Rebel T6 DSLR Camera
Anna F., Santa Barbara, CA - Outdoor Tech® Turtle Shell 3.0 Waterproof Bluetooth Speaker
Anna M., Whittier, CA - Tasco® 16x32 Binocular
Anna G., Santa Barbara, CA - myCharge® Hub Plus 6700mAh Rechargeable Power Bank
Anna Maria I., Agoura Hills, CA - Ion Audio® Job Rocker Max Wireless All-Weather Rugged Speaker Black
Anne B., Ventura, CA - High Sierra® Braidwood 20" Hard Side Spinner
Anne W., Ojai, CA - AEE® MagiCam S70 Special Edition Action Camera
Anne F., Santa Barbara, CA - Apple® iPod Nano 16GB
Anne A., Thousand Oaks, CA - Tasco® 16x32 Binocular
Anne W., Santa Barbara, CA - myCharge® Hub Plus 6700mAh Rechargeable Power Bank
Anne C., Los Osos, CA - Naxa® 10.1" TFT LED Digital Photo Frame
Anne Marie K., San Pedro, CA - Spa & Wellness Gift Card
Anthony M., Westlake Vlg, CA - Dyson® 10" Air Multiplier White/Silver
Anthony K., Santa Rosa, CA - Apple® iPod Nano 16GB
Anthony B., Port Hueneme, CA - myCharge® Hub Plus 6700mAh Rechargeable Power Bank
Anthony G., Carpinteria, CA - Naxa® 10.1" TFT LED Digital Photo Frame
Anthony Larue H., North Hills, CA - Spa & Wellness Gift Card
Antonia N., Carpinteria, CA - Naxa® 10.1" TFT LED Digital Photo Frame
Antonio U., Montebello, CA - Supersonic® 4.5" Unlocked Android 5.1 4G LTE Smartphone
April F., Paso Robles, CA - Leatherman® Rebar Multi-Tool
Aracely H., Whittier, CA - Tasco® 16x32 Binocular
Arcelia G., Lompoc, CA - Naxa® 10.1" TFT LED Digital Photo Frame
Arian J., Paso Robles, CA - Midland® 30-Mile Two Way Radios w/ Chargers
Arlene M., Oxnard, CA - Tasco® 16x32 Binocular
Arlene S., Los Angeles, CA - Tasco® 16x32 Binocular
Arlene L., Agoura Hills, CA - myCharge® Hub Plus 6700mAh Rechargeable Power Bank
Arlys Q., Ventura, CA - BlackFire® Clamplight Lantern
Armaity I., Los Angeles, CA - Omaha Steaks® Gourmet Gift Certificate
Armando M., Oxnard, CA - Leatherman® Rebar Multi-Tool
Art L., Santa Barbara, CA - Omaha Steaks® Gourmet Gift Certificate
Arthur R., Santa Barbara, CA - iHome® Bluetooth Dual Alarm FM Clock w/ Dual USB Charging
Arthur M., Rch Palos Vrd, CA - BlackFire® Clamplight Lantern
Arthur A., Newport Beach, CA - Omaha Steaks® Gourmet Gift Certificate
Arthur E., Camarillo, CA - myCharge® Hub Plus 6700mAh Rechargeable Power Bank
Arthur A., Santa Maria, CA - myCharge® Hub Plus 6700mAh Rechargeable Power Bank
Arturo D., Rialto, CA - myCharge® Hub Plus 6700mAh Rechargeable Power Bank
Arturo A., Santa Maria, CA - myCharge® Hub Plus 6700mAh Rechargeable Power Bank
Arturo R S., Burbank, CA - Fitbit® Flex 2 Fitness Wristband
Arve E., Santa Barbara, CA - AEE® MagiCam S70 Special Edition Action Camera
Ashok R., Simi Valley, CA - Tasco® 16x32 Binocular
At M., Sunnyside, NY - Naxa® 10.1" TFT LED Digital Photo Frame
Audra S., Oxnard, CA - myCharge® Hub Plus 6700mAh Rechargeable Power Bank
Aurelio D., Northridge, CA - Naxa® 10.1" TFT LED Digital Photo Frame
Austyn S., Santa Barbara, CA - Naxa® 10.1" TFT LED Digital Photo Frame
Aydan P., Santa Barbara, CA - Tasco® 16x32 Binocular
Aymiee L., Santa Barbara, CA - Spa & Wellness Gift Card
Barbara J., Sherman Oaks, CA - Ion Audio® Tailgater Express Wireless Portable Speaker System
Barbara P., Paso Robles, CA - Canon® PIXMA® Printer TS5020
Barbara T., Santa Maria, CA - iHome® Bluetooth Dual Alarm FM Clock w/ Dual USB Charging
Barbara Q., Los Angeles, CA - Tasco® 16x32 Binocular
Barbara F., Paso Robles, CA - BlackFire® Clamplight Lantern
Barbara B., Goleta, CA - BlackFire® Clamplight Lantern
Barbara G., Goleta, CA - BlackFire® Clamplight Lantern
Barbara T., Santa Barbara, CA - Omaha Steaks® Gourmet Gift Certificate
Barbara U., Santa Maria, CA - myCharge® Hub Plus 6700mAh Rechargeable Power Bank
Barbara R., Simi Valley, CA - myCharge® Hub Plus 6700mAh Rechargeable Power Bank
Barbara L., Ventura, CA - Naxa® 10.1" TFT LED Digital Photo Frame
Barbara H., Santa Barbara, CA - Naxa® 10.1" TFT LED Digital Photo Frame
Barbara M., Port Hueneme, CA - Spa & Wellness Gift Card
Barbara M., Westlake Vlg, CA - Spa & Wellness Gift Card
Barbara M., Laguna Hills, CA - Spa & Wellness Gift Card
Barbara E J., Los Angeles, CA - Midland® 30-Mile Two Way Radios w/ Chargers
Barbara J S., Culver City, CA - Spa & Wellness Gift Card
Barbara K M., San Miguel, CA - Leatherman® Rebar Multi-Tool
Barrie B., Cayucos, CA - Spa & Wellness Gift Card
Barry A K., Santa Barbara, CA - Spa & Wellness Gift Card
Bart B., Santa Barbara, CA - Naxa® 10.1" TFT LED Digital Photo Frame
Becky B., Atascadero, CA - Naxa® 10.1" TFT LED Digital Photo Frame
Beldon B., Carpinteria, CA - Leatherman® Rebar Multi-Tool
Ben B., Venice, CA - Samsung® Galaxy Tab A 7.0 8GB Black
Benigno A O., Pasadena, CA - myCharge® Hub Plus 6700mAh Rechargeable Power Bank
Benjamin F., Santa Barbara, CA - Tasco® 16x32 Binocular
Benjamin R., Woodland Hills, CA - Spa & Wellness Gift Card
Benjamin And Sommer Roman S., Sn Luis Obisp, CA - Naxa® 10.1" TFT LED Digital Photo Frame
Bernard W., Santa Barbara, CA - Spa & Wellness Gift Card
Bert R., Santa Barbara, CA - Spa & Wellness Gift Card
Bert A., Newbury Park, CA - Spa & Wellness Gift Card
Berta S., Pasadena, CA - Ion Audio® Tailgater Express Wireless Portable Speaker System
Bertha C P., Los Alamitos, CA - Midland® 30-Mile Two Way Radios w/ Chargers
Bess M R., Santa Barbara, CA - Spa & Wellness Gift Card
Betcy E., Camarillo, CA - Leatherman® Rebar Multi-Tool
Beth S., Scottsdale, AZ - BlackFire® Clamplight Lantern
Beth B., Sherman Oaks, CA - myCharge® Hub Plus 6700mAh Rechargeable Power Bank
Betsy T., Camarillo, CA - Apple® iPod Nano 16GB
Beverly M., San Miguel, CA - myCharge® Hub Plus 6700mAh Rechargeable Power Bank
Beverly P., Fullerton, CA - Naxa® 10.1" TFT LED Digital Photo Frame
Beverly K., Morro Bay, CA - Naxa® 10.1" TFT LED Digital Photo Frame
Bill G., Santa Barbara, CA - Omaha Steaks® Gourmet Gift Certificate
Bill M., Lake Forest, CA - myCharge® Hub Plus 6700mAh Rechargeable Power Bank
Bill C., W Hollywood, CA - Naxa® 10.1" TFT LED Digital Photo Frame
Bill S., Phoenix, AZ - Spa & Wellness Gift Card
Bill Z., Park City, UT - Spa & Wellness Gift Card
Bill A B., Pismo Beach, CA - Spa & Wellness Gift Card
Bill J T., Valencia, CA - Leatherman® Rebar Multi-Tool
Billy E., Santa Barbara, CA - myCharge® Hub Plus 6700mAh Rechargeable Power Bank
Blanca G., Carpinteria, CA - Tasco® 16x32 Binocular
Bob B., Pomona, CA - iHome® Bluetooth Dual Alarm FM Clock w/ Dual USB Charging
Bob K., Goleta, CA - Omaha Steaks® Gourmet Gift Certificate
Bob O., Santa Barbara, CA - Naxa® 10.1" TFT LED Digital Photo Frame
Bob L., Laguna Niguel, CA - Spa & Wellness Gift Card
Bob D H., Westminster, CA - Leatherman® Rebar Multi-Tool
Bob R H., Glendale, CA - myCharge® Hub Plus 6700mAh Rechargeable Power Bank
Bobbi B., Studio City, CA - myCharge® Hub Plus 6700mAh Rechargeable Power Bank
Bobby B., Littleton, CO - Naxa® 10.1" TFT LED Digital Photo Frame
Bodil D., Laguna Beach, CA - Yamaha® Compact Desktop Audio Player
Bonnie S., Santa Monica, CA - Naxa® Digital CD Microsystem with Bluetooth
Bonnie B., Winnetka, CA - myCharge® Hub Plus 6700mAh Rechargeable Power Bank
Brad D., Simi Valley, CA - Leatherman® Rebar Multi-Tool
Brad B., Santa Barbara, CA - Spa & Wellness Gift Card
Branden J., Templeton, CA - Omaha Steaks® Gourmet Gift Certificate
Brandy R., Silverado, CA - Naxa® 10.1" TFT LED Digital Photo Frame
Brenda C., Pacific Plsds, CA - BlackFire® Clamplight Lantern
Brenda B., Santa Monica, CA - Leatherman® Rebar Multi-Tool
Brent A., Layton, UT - Tasco® 16x32 Binocular
Brent A., Santa Barbara, CA - Naxa® 10.1" TFT LED Digital Photo Frame
Brett M., Solvang, CA - Canon® EOS Rebel T6 DSLR Camera
Brett H., Seal Beach, CA - Omaha Steaks® Gourmet Gift Certificate
Brian N., Long Beach, CA - Ion Audio® Tailgater Express Wireless Portable Speaker System
Brian M., Paso Robles, CA - Fitbit® Flex 2 Fitness Wristband
Brian W., Santa Barbara, CA - High Sierra® Braidwood 28" Hardside Spinner Luggage
Brian S., Buellton, CA - Leatherman® Rebar Multi-Tool
Brian C., Granada Hills, CA - Leatherman® Rebar Multi-Tool
Brian C., Downey, CA - myCharge® Hub Plus 6700mAh Rechargeable Power Bank
Brian T., Toluca Lake, CA - myCharge® Hub Plus 6700mAh Rechargeable Power Bank
Brian D., Yorba Linda, CA - Naxa® 10.1" TFT LED Digital Photo Frame
Brian C., Venice, CA - Spa & Wellness Gift Card
Brian & Gabrielle H., Goleta, CA - Spa & Wellness Gift Card
Brian & Mary M., Los Osos, CA - Naxa® 10.1" TFT LED Digital Photo Frame
Brigit K., Solvang, CA - Spa & Wellness Gift Card
Brittany H., Santa Maria, CA - Spa & Wellness Gift Card
Brittney J., Santa Monica, CA - Omaha Steaks® Gourmet Gift Certificate
Brittney B., Camarillo, CA - Spa & Wellness Gift Card
Brooke N., Fresno, CA - Spa & Wellness Gift Card
Bruce R., Santa Barbara, CA - Tasco® 16x32 Binocular
Bruce P., Dana Point, CA - Tasco® 16x32 Binocular
Bruce H., Sylmar, CA - Omaha Steaks® Gourmet Gift Certificate
Bruce A., Carpinteria, CA - myCharge® Hub Plus 6700mAh Rechargeable Power Bank
Bruce M., Santa Barbara, CA - myCharge® Hub Plus 6700mAh Rechargeable Power Bank
Bruce A A., Goleta, CA - Spa & Wellness Gift Card
Bryan H., Ojai, CA - myCharge® Hub Plus 6700mAh Rechargeable Power Bank
Bryce W., Santa Barbara, CA - Spa & Wellness Gift Card
Byron M., Santa Barbara, CA - Leatherman® Rebar Multi-Tool
C.W. B., Palm Desert, CA - Omaha Steaks® Gourmet Gift Certificate
Calvin M., Santa Barbara, CA - Spa & Wellness Gift Card
Camil G., Northridge, CA - Spa & Wellness Gift Card
Candace G., Santa Ynez, CA - Tasco® 16x32 Binocular
Cari T., Santa Monica, CA - Naxa® 10.1" TFT LED Digital Photo Frame
Carl S., Cary, NC - Midland® 30-Mile Two Way Radios w/ Chargers
Carl B., Santa Barbara, CA - Spa & Wellness Gift Card
Carla T., Lompoc, CA - myCharge® Hub Plus 6700mAh Rechargeable Power Bank
Carlos G., Canoga Park, CA - Outdoor Tech® Turtle Shell 3.0 Waterproof Bluetooth Speaker
Carlos B., Temecula, CA - iHome® Bluetooth Dual Alarm FM Clock w/ Dual USB Charging
Carlos S., Santa Maria, CA - Spa & Wellness Gift Card
Carlos C., West Hollywood, CA - Spa & Wellness Gift Card
Carlos P F., Oxnard, CA - Fitbit® Flex 2 Fitness Wristband
Carol P., Lompoc, CA - Sony 2.1 Channel Bluetooth Sound Bar w/ Wired Subwoofer
Carol T., San Luis Obispo, CA - Apple® iPod Nano 16GB
Carol C., Palmdale, CA - BlackFire® Clamplight Lantern
Carol N., Santa Barbara, CA - Spa & Wellness Gift Card
Carol G., Atascadero, CA - Spa & Wellness Gift Card
Carol S., Santa Barbara, CA - Spa & Wellness Gift Card
Carol B., Green Valley, AZ - Spa & Wellness Gift Card
Carol L P., Goleta, CA - Omaha Steaks® Gourmet Gift Certificate
Carol Lee S., Santa Barbara, CA - myCharge® Hub Plus 6700mAh Rechargeable Power Bank
Carole C., Santa Barbara, CA - Omaha Steaks® Gourmet Gift Certificate
Caroline C., Ojai, CA - Midland® 30-Mile Two Way Radios w/ Chargers
Carolyn H., Santa Barbara, CA - Tasco® 16x32 Binocular
Carolyn F., Topanga, CA - BlackFire® Clamplight Lantern
Carolyn L., Thousand Oaks, CA - Omaha Steaks® Gourmet Gift Certificate
Carolyn B., Santa Barbara, CA - Omaha Steaks® Gourmet Gift Certificate
Carolyn B., Sn Luis Obisp, CA - Naxa® 10.1" TFT LED Digital Photo Frame
Carolyn S., Santa Ynez, CA - Spa & Wellness Gift Card
Carolyn H., Santa Barbara, CA - Spa & Wellness Gift Card
Carolyn J., Ojai, CA - Spa & Wellness Gift Card
Carolynn L., Paso Robles, CA - Spa & Wellness Gift Card
Carrie D., Whittier, CA - Naxa® 10.1" TFT LED Digital Photo Frame
Carrie B., Santa Barbara, CA - Spa & Wellness Gift Card
Carroll K., Carpinteria, CA - BlackFire® Clamplight Lantern
Catherine D., Burbank, CA - Samsung® Galaxy Tab A 7.0 8GB Black
Catherine S., Huntingtn Bch, CA - Apple® iPod Nano 16GB
Catherine R., San Luis Obispo, CA - BlackFire® Clamplight Lantern
Catherine N., Santa Barbara, CA - Naxa® 10.1" TFT LED Digital Photo Frame
Cathy M., Carpinteria, CA - BlackFire® Clamplight Lantern
Cathy Y., N Las Vegas, NV - Naxa® 10.1" TFT LED Digital Photo Frame
Cathy H., Santa Barbara, CA - Naxa® 10.1" TFT LED Digital Photo Frame
Ceci F., San Luis Obispo, CA - Spa & Wellness Gift Card
Cecilia M., Santa Barbara, CA - Tasco® 16x32 Binocular
Cecilia A., Goleta, CA - Naxa® 10.1" TFT LED Digital Photo Frame
Cesar C., Topanga, CA - myCharge® Hub Plus 6700mAh Rechargeable Power Bank
Cesar L., Reseda, CA - Spa & Wellness Gift Card
Cesar G O., Los Osos, CA - BlackFire® Clamplight Lantern
Chad B., Laguna Niguel, CA - myCharge® Hub Plus 6700mAh Rechargeable Power Bank
Chadwick F., San Luis Obispo, CA - Omaha Steaks® Gourmet Gift Certificate
Chafic N., Rancho Cucamonga, CA - myCharge® Hub Plus 6700mAh Rechargeable Power Bank
Chance L., Santa Barbara, CA - BlackFire® Clamplight Lantern
Charlene P., Alhambra, CA - iHome® Bluetooth Dual Alarm FM Clock w/ Dual USB Charging
Charlene H., Poway, CA - myCharge® Hub Plus 6700mAh Rechargeable Power Bank
Charles W., Del Mar, CA - Midland® 30-Mile Two Way Radios w/ Chargers
Charles C., Santa Barbara, CA - Tasco® 16x32 Binocular
Charles W., Paso Robles, CA - BlackFire® Clamplight Lantern
Charles S., Washington, UT - BlackFire® Clamplight Lantern
Charles Y., Rch Palos Vrd, CA - BlackFire® Clamplight Lantern
Charles G., Incline Vlg, NV - Leatherman® Rebar Multi-Tool
Charles C., Lompoc, CA - Leatherman® Rebar Multi-Tool
Charles M., Huntingtn Bch, CA - Omaha Steaks® Gourmet Gift Certificate
Charles B., Encino, CA - Naxa® 10.1" TFT LED Digital Photo Frame
Charles W., Burbank, CA - Spa & Wellness Gift Card
Charles C., Villa Park, CA - Spa & Wellness Gift Card
Charles B., Atascadero, CA - Spa & Wellness Gift Card
Charles T O., Santa Maria, CA - Ion Audio® Tailgater Express Wireless Portable Speaker System
Charlie N., Goleta, CA - Midland® 30-Mile Two Way Radios w/ Chargers
Chase J., Sunland, CA - Tasco® 16x32 Binocular
Cheryl N., Bakersfield, CA - iLuv® Portable Floating Waterproof Bluetooth Speaker
Cheryl S., Carpinteria, CA - Leatherman® Rebar Multi-Tool
Cheryl S., Los Osos, CA - myCharge® Hub Plus 6700mAh Rechargeable Power Bank
Cheryl S., Yorba Linda, CA - myCharge® Hub Plus 6700mAh Rechargeable Power Bank
Cheryl C., Costa Mesa, CA - Spa & Wellness Gift Card
Chris Y., Santa Barbara, CA - iHome® Bluetooth Dual Alarm FM Clock w/ Dual USB Charging
Chris A., Northridge, CA - Tasco® 16x32 Binocular
Chris N., Lompoc, CA - Tasco® 16x32 Binocular
Chris A., Santa Monica, CA - Tasco® 16x32 Binocular
Chris H., Los Angeles, CA - Leatherman® Rebar Multi-Tool
Chris Y., Los Angeles, CA - myCharge® Hub Plus 6700mAh Rechargeable Power Bank
Chris D., Sn Luis Obisp, CA - myCharge® Hub Plus 6700mAh Rechargeable Power Bank
Chris H., Tarzana, CA - Naxa® 10.1" TFT LED Digital Photo Frame
Chris A., Agoura Hills, CA - Naxa® 10.1" TFT LED Digital Photo Frame
Chris T., Torrance, CA - Naxa® 10.1" TFT LED Digital Photo Frame
Chris H., Marina Del Rey, CA - Naxa® 10.1" TFT LED Digital Photo Frame
Chris B., Orange, CA - Naxa® 10.1" TFT LED Digital Photo Frame
Chris K., Goleta, CA - Spa & Wellness Gift Card
Chris C., Santa Ana, CA - Spa & Wellness Gift Card
Christa K., San Luis Obispo, CA - Spa & Wellness Gift Card
Christian G., Santa Monica, CA - Ninja® Nutri Ninja Pro Blender
Christian L., Calabasas, CA - BlackFire® Clamplight Lantern
Christian H., Santa Ynes, CA - Omaha Steaks® Gourmet Gift Certificate
Christina I., Pismo Beach, CA - Tasco® 16x32 Binocular
Christina V., Porter Ranch, CA - Spa & Wellness Gift Card
Christine P., Santa Barbara, CA - Ninja® Nutri Ninja Pro Blender
Christine S., Sn Luis Obisp, CA - Tasco® 16x32 Binocular
Christine D., Torrance, CA - BlackFire® Clamplight Lantern
Christine L., St. Louis, MO - Omaha Steaks® Gourmet Gift Certificate
Christine C., La Palma, CA - Omaha Steaks® Gourmet Gift Certificate
Christine G., Carpinteria, CA - Naxa® 10.1" TFT LED Digital Photo Frame
Christine H., Goleta, CA - Naxa® 10.1" TFT LED Digital Photo Frame
Christine O., Carpinteria, CA - Spa & Wellness Gift Card
Christine L., Santa Barbara, CA - Spa & Wellness Gift Card
Christine A. H., Pismo Beach, CA - Naxa® 10.1" TFT LED Digital Photo Frame
Christopher C., Oak View, CA - Naxa® Digital CD Microsystem with Bluetooth
Christopher D., Chatsworth, CA - BlackFire® Clamplight Lantern
Christopher K., Sherwood Frst, CA - myCharge® Hub Plus 6700mAh Rechargeable Power Bank
Christopher C., Dublin, OH - Naxa® 10.1" TFT LED Digital Photo Frame
Christopher F., Ojai, CA - Spa & Wellness Gift Card
Christopher L L., Oxnard, CA - Tasco® 16x32 Binocular
Christopher P L., Ventura, CA - myCharge® Hub Plus 6700mAh Rechargeable Power Bank
Cindy K., Sn Luis Obisp, CA - Samsung® Blu-Ray Disc Player
Cindy W., Santa Barbara, CA - Leatherman® Rebar Multi-Tool
Claire J M., Sn Luis Obisp, CA - Tasco® 16x32 Binocular
Clarence Dale R., Santa Paula, CA - Naxa® 10.1" TFT LED Digital Photo Frame
Claud S., Arroyo Grande, CA - Naxa® 10.1" TFT LED Digital Photo Frame
Claudia K., Carpinteria, CA - Midland® 30-Mile Two Way Radios w/ Chargers
Claudia S., Santa Maria, CA - Omaha Steaks® Gourmet Gift Certificate
Claudia M., Santa Barbara, CA - myCharge® Hub Plus 6700mAh Rechargeable Power Bank
Clay D., Goleta, CA - Naxa® 10.1" TFT LED Digital Photo Frame
Clayton D., Santa Barbara, CA - Naxa® 10.1" TFT LED Digital Photo Frame
Cliff M., Santa Barbara, CA - Naxa® 10.1" TFT LED Digital Photo Frame
Clifford L., Oxnard, CA - Magellan® DashCam
Clifford B., Cerritos, CA - myCharge® Hub Plus 6700mAh Rechargeable Power Bank
Clive W., Murrieta, CA - Naxa® 10.1" TFT LED Digital Photo Frame
Cole S., Los Angeles, CA - BlackFire® Clamplight Lantern
Coleen S., Newport Beach, CA - Supersonic® 4.5" Unlocked Android 5.1 4G LTE Smartphone
Colette F., Santa Barbara, CA - Naxa® 10.1" TFT LED Digital Photo Frame
Colleen D., Santa Barbara, CA - Sony 2.1 Channel Bluetooth Sound Bar w/ Wired Subwoofer
Colleen G., Santa Barbara, CA - Samsung® Galaxy Tab A 7.0 8GB Black
Colleen S., Pacific Plsds, CA - Omaha Steaks® Gourmet Gift Certificate
Colleen H., Arroyo Grande, CA - Spa & Wellness Gift Card
Connie P., Arroyo Grande, CA - Dyson® 10" Air Multiplier White/Silver
Connie M., Playa Del Rey, CA - Tasco® 16x32 Binocular
Consuelo F., Oak View, CA - Naxa® 10.1" TFT LED Digital Photo Frame
Cora B., Monarch Beach, CA - Tasco® 16x32 Binocular
Corey C., Discovery Bay, CA - Midland® 30-Mile Two Way Radios w/ Chargers
Cori G., San Francisco, CA - myCharge® Hub Plus 6700mAh Rechargeable Power Bank
Cornelius E., Orcutt, CA - Naxa® 10.1" TFT LED Digital Photo Frame
Cory S., Santa Barbara, CA - Casio® Twin Sensor Sports Watch
Cory J., Irvine, CA - Omaha Steaks® Gourmet Gift Certificate
Cory V., San Jose, CA - Spa & Wellness Gift Card
Coy H., Hermosa Beach, CA - Samsung® 32" HDTV & Roku 3 Kit
Craig P., Long Beach, CA - Wine Enthusiast® 20-Bottle Evolution Series Wine Cooler
Craig H., Shasta, CA - BlackFire® Clamplight Lantern
Craig M., Santa Barbara, CA - BlackFire® Clamplight Lantern
Craig P., Boston, MA - Naxa® 10.1" TFT LED Digital Photo Frame
Creighton M., Paso Robles, CA - myCharge® Hub Plus 6700mAh Rechargeable Power Bank
Cris W., Eugene, OR - Tasco® 16x32 Binocular
Cristina K., Northridge, CA - Naxa® 10.1" TFT LED Digital Photo Frame
Crysta M., Santa Barbara, CA - Apple® 4th Generation Apple TV 32GB w/ HDMI Cable
Crystal D., Camarillo, CA - Fitbit® Flex 2 Fitness Wristband
Crystalyn G., West Hills, CA - Omaha Steaks® Gourmet Gift Certificate
Cynthia K., Ventura, CA - Midland® 30-Mile Two Way Radios w/ Chargers
Cynthia N., Ventura, CA - BlackFire® Clamplight Lantern
Cynthia R., Nipomo, CA - Omaha Steaks® Gourmet Gift Certificate
Cynthia L., Camarillo, CA - myCharge® Hub Plus 6700mAh Rechargeable Power Bank
Cynthia V., Carpinteria, CA - myCharge® Hub Plus 6700mAh Rechargeable Power Bank
Cynthia J., Agoura Hills, CA - myCharge® Hub Plus 6700mAh Rechargeable Power Bank
Cynthia S., Santa Barbara, CA - Naxa® 10.1" TFT LED Digital Photo Frame
Cynthia S., Redondo Beach, CA - Naxa® 10.1" TFT LED Digital Photo Frame
Cynthia J., Nipomo, CA - Spa & Wellness Gift Card
D.R. R., Fountain Valley, CA - BlackFire® Clamplight Lantern
Dale R., San Francisco, CA - Tasco® 16x32 Binocular
Dale T., Santa Barbara, CA - myCharge® Hub Plus 6700mAh Rechargeable Power Bank
Dale P., Granada Hills, CA - Naxa® 10.1" TFT LED Digital Photo Frame
Dale Martin C., Carson, CA - Midland® 30-Mile Two Way Radios w/ Chargers
Dale P P., San Dimas, CA - Apple® 4th Generation Apple TV 32GB w/ HDMI Cable
Dalila W., Lompoc, CA - myCharge® Hub Plus 6700mAh Rechargeable Power Bank
Dan S., Encino, CA - Apple® iPod Nano 16GB
Dan O., Carpinteria, CA - Midland® 30-Mile Two Way Radios w/ Chargers
Dan F., Newport Beach, CA - Spa & Wellness Gift Card
Dan R B., Summerland, CA - Naxa® 10.1" TFT LED Digital Photo Frame
Dana M., Rllng Hls Est, CA - Leatherman® Rebar Multi-Tool
Dana M., Santa Ana, CA - Leatherman® Rebar Multi-Tool
Dana B., Los Angeles, CA - Omaha Steaks® Gourmet Gift Certificate
Dana S., Manhattan Beach, CA - Spa & Wellness Gift Card
Daniel M., Morro Bay, CA - Midland® 30-Mile Two Way Radios w/ Chargers
Daniel M., Goleta, CA - Omaha Steaks® Gourmet Gift Certificate
Daniel A., Simi Valley, CA - Omaha Steaks® Gourmet Gift Certificate
Daniel A., Los Angeles, CA - myCharge® Hub Plus 6700mAh Rechargeable Power Bank
Daniel C., Irvine, CA - myCharge® Hub Plus 6700mAh Rechargeable Power Bank
Daniel C., San Luis Obispo, CA - Naxa® 10.1" TFT LED Digital Photo Frame
Daniel K., Huntingtn Bch, CA - Spa & Wellness Gift Card
Daniel L., Paso Robles, CA - Spa & Wellness Gift Card
Daniel P M., Pomona, CA - Midland® 30-Mile Two Way Radios w/ Chargers
Daniel P B., Irvine, CA - Leatherman® Rebar Multi-Tool
Daniel R S., Santa Ana, CA - Omaha Steaks® Gourmet Gift Certificate
Daniell L. S., Chesterfield, MO - Spa & Wellness Gift Card
Danielle W., Studio City, CA - Leatherman® Rebar Multi-Tool
Danielle S., Newbury Park, CA - myCharge® Hub Plus 6700mAh Rechargeable Power Bank
Danilo N., Sherman Oaks, CA - BlackFire® Clamplight Lantern
Danis F., Tarzana, CA - myCharge® Hub Plus 6700mAh Rechargeable Power Bank
Danny R., City Industry, CA - High Sierra® Braidwood 28" Hardside Spinner Luggage
Darcia S., Santa Barbara, CA - Naxa® Digital CD Microsystem with Bluetooth
Darcie C., Carpinteria, CA - myCharge® Hub Plus 6700mAh Rechargeable Power Bank
Darcie B., Solvang, CA - Naxa® 10.1" TFT LED Digital Photo Frame
Darin B F., Santa Ynez, CA - Naxa® 10.1" TFT LED Digital Photo Frame
Darrell F., Ventura, CA - Omaha Steaks® Gourmet Gift Certificate
Darren R., Chino, CA - Yamaha® Compact Desktop Audio Player
Darryl L., Santa Barbara, CA - BlackFire® Clamplight Lantern
Darryl C., Redondo Beach, CA - Omaha Steaks® Gourmet Gift Certificate
Darryl S., Bethesda, MD - Spa & Wellness Gift Card
Daryl S., Santa Barbara, CA - High Sierra® Braidwood 20" Hard Side Spinner
Daryl L., Thousand Oaks, CA - Naxa® 10.1" TFT LED Digital Photo Frame
Dave C., Rosemead, CA - Leatherman® Rebar Multi-Tool
Dave P., Goleta, CA - Omaha Steaks® Gourmet Gift Certificate
Dave P., Camarillo, CA - myCharge® Hub Plus 6700mAh Rechargeable Power Bank
Dave F., Newbury Park, CA - myCharge® Hub Plus 6700mAh Rechargeable Power Bank
David C., Orange, CA - Sony® 1.77" MP3/FM/Photo Player 16GB
David A., Santa Barbara, CA - Dyson® 10" Air Multiplier White/Silver
David G., Sn Luis Obisp, CA - Fitbit® Flex 2 Fitness Wristband
David G., Van Nuys, CA - Magellan® DashCam
David P., Yuba City, CA - Midland® 30-Mile Two Way Radios w/ Chargers
David H., Buellton, CA - Midland® 30-Mile Two Way Radios w/ Chargers
David S., San Luis Obispo, CA - Midland® 30-Mile Two Way Radios w/ Chargers
David H., East Grand Rapids, MI - Tasco® 16x32 Binocular
David W., Thousand Oaks, CA - Tasco® 16x32 Binocular
David O., Los Angeles, CA - Tasco® 16x32 Binocular
David G., Santa Barbara, CA - Tasco® 16x32 Binocular
David S., Lompoc, CA - Tasco® 16x32 Binocular
David B., Santa Barbara, CA - BlackFire® Clamplight Lantern
David G., Sn Luis Obisp, CA - BlackFire® Clamplight Lantern
David K., Chatsworth, CA - Leatherman® Rebar Multi-Tool
David B., Los Angeles, CA - Leatherman® Rebar Multi-Tool
David C., Orange, CA - Leatherman® Rebar Multi-Tool
David C., Atascadero, CA - Leatherman® Rebar Multi-Tool
David B., Santa Barbara, CA - Leatherman® Rebar Multi-Tool
David H., Las Vegas, NV - Leatherman® Rebar Multi-Tool
David C., Canoga Park, CA - Omaha Steaks® Gourmet Gift Certificate
David H., Santa Barbara, CA - Omaha Steaks® Gourmet Gift Certificate
David B., Goleta, CA - Omaha Steaks® Gourmet Gift Certificate
David L., Lompoc, CA - Omaha Steaks® Gourmet Gift Certificate
David M., Hudson, NH - myCharge® Hub Plus 6700mAh Rechargeable Power Bank
David R., Pomona, CA - myCharge® Hub Plus 6700mAh Rechargeable Power Bank
David C., Santa Barbara, CA - myCharge® Hub Plus 6700mAh Rechargeable Power Bank
David F., Clovis, CA - myCharge® Hub Plus 6700mAh Rechargeable Power Bank
David M., Westlake Vlg, CA - Naxa® 10.1" TFT LED Digital Photo Frame
David T., Atascadero, CA - Naxa® 10.1" TFT LED Digital Photo Frame
David Y., Lompoc, CA - Naxa® 10.1" TFT LED Digital Photo Frame
David M., Great Falls, MT - Naxa® 10.1" TFT LED Digital Photo Frame
David M., Goleta, CA - Naxa® 10.1" TFT LED Digital Photo Frame
David B., Goleta, CA - Spa & Wellness Gift Card
David I., Santa Barbara, CA - Spa & Wellness Gift Card
David T., Carpinteria, CA - Spa & Wellness Gift Card
David K., Downey, CA - Spa & Wellness Gift Card
David A B., Goleta, CA - Leatherman® Rebar Multi-Tool
David H D., La Canada Flt, CA - Tasco® 16x32 Binocular
David J D., Santa Barbara, CA - Omaha Steaks® Gourmet Gift Certificate
David L H., Solvang, CA - Naxa® 10.1" TFT LED Digital Photo Frame
David L. P., Huntingtn Bch, CA - Naxa® Digital CD Microsystem with Bluetooth
David L. B., Simi Valley, CA - Apple® 4th Generation Apple TV 32GB w/ HDMI Cable
David T L., Marina Dl Rey, CA - Naxa® 10.1" TFT LED Digital Photo Frame
David W F., Santa Barbara, CA - Leatherman® Rebar Multi-Tool
Davis G., Los Angeles, CA - High Sierra® Braidwood 28" Hardside Spinner Luggage
Dawn B., Cayucos, CA - Magellan® DashCam
Dawn T., Los Angeles, CA - myCharge® Hub Plus 6700mAh Rechargeable Power Bank
Dawn T., Santa Barbara, CA - Spa & Wellness Gift Card
Dawn J., Atascadero, CA - Spa & Wellness Gift Card
Dawn Danean F., Dana Point, CA - Outdoor Tech® Buckshot Pro Portable Speaker/Light/Powerbank
Dean J., Santa Barbara, CA - Omaha Steaks® Gourmet Gift Certificate
Deanna M., Santa Barbara, CA - Omaha Steaks® Gourmet Gift Certificate
Debbie S., Newport Beach, CA - myCharge® Hub Plus 6700mAh Rechargeable Power Bank
Debbie D., Canyon Cntry, CA - Naxa® 10.1" TFT LED Digital Photo Frame
Deborah R., Tarzana, CA - AEE® GPS Drone Quadcopter Full HD 1080P 16MP
Deborah T., Santa Barbara, CA - Apple® iPod Nano 16GB
Deborah S., Carlsbad, CA - Omaha Steaks® Gourmet Gift Certificate
Deborah P., Santa Maria, CA - myCharge® Hub Plus 6700mAh Rechargeable Power Bank
Deborah S., Phoenix, AZ - Naxa® 10.1" TFT LED Digital Photo Frame
Deborah S., Lakewood, CA - Spa & Wellness Gift Card
Deborah M M., Cambria, CA - Omaha Steaks® Gourmet Gift Certificate
Debra M., Inglewood, CA - Outdoor Tech® Buckshot Pro Portable Speaker/Light/Powerbank
Debra V., Manhattan Bch, CA - Spa & Wellness Gift Card
Debra K., Redondo Beach, CA - Spa & Wellness Gift Card
Debra V., Thousand Oaks, CA - Spa & Wellness Gift Card
Debra S., Moorpark, CA - Spa & Wellness Gift Card
Debra L M., Los Angeles, CA - Omaha Steaks® Gourmet Gift Certificate
Dee W., Goleta, CA - Fitbit® Flex 2 Fitness Wristband
Dee Gee W., Los Angeles, CA - Naxa® 10.1" TFT LED Digital Photo Frame
Deidre H., Santa Barbara, CA - Spa & Wellness Gift Card
Delaney L., Los Angeles, CA - Naxa® 10.1" TFT LED Digital Photo Frame
Delfina G., Santa Barbara, CA - Fitbit® Flex 2 Fitness Wristband
Denise E., West Hills, CA - Apple® 4th Generation Apple TV 32GB w/ HDMI Cable
Denise S., Oak Park, CA - High Sierra® Braidwood 28" Hardside Spinner Luggage
Denise I., Santa Barbara, CA - Midland® 30-Mile Two Way Radios w/ Chargers
Denise C., Grover Beach, CA - Tasco® 16x32 Binocular
Denise G., Los Angeles, CA - Omaha Steaks® Gourmet Gift Certificate
Denise M., Westlake Vlg, CA - myCharge® Hub Plus 6700mAh Rechargeable Power Bank
Dennis H., Pacific Plsds, CA - iLuv® Portable Floating Waterproof Bluetooth Speaker
Dennis T., Santa Barbara, CA - Apple® 4th Generation Apple TV 32GB w/ HDMI Cable
Dennis D., Laguna Niguel, CA - Midland® 30-Mile Two Way Radios w/ Chargers
Dennis L., Petoskey, MI - Omaha Steaks® Gourmet Gift Certificate
Dennis B., Santa Ynez, CA - Omaha Steaks® Gourmet Gift Certificate
Dennis C., Simi Valley, CA - myCharge® Hub Plus 6700mAh Rechargeable Power Bank
Dennis G., Santa Paula, CA - Spa & Wellness Gift Card
Dennis H W., Newbury Park, CA - Leatherman® Rebar Multi-Tool
Dereck B., Santa Ana, CA - Naxa® 10.1" TFT LED Digital Photo Frame
Derek C., Santa Barbara, CA - BlackFire® Clamplight Lantern
Derek C., Cypress, CA - Omaha Steaks® Gourmet Gift Certificate
Derval W., Laguna Woods, CA - Spa & Wellness Gift Card
Diana T., Los Angeles, CA - Naxa® Digital CD Microsystem with Bluetooth
Diana J., Westlake Vlg, CA - BlackFire® Clamplight Lantern
Diana P., Santa Maria, CA - myCharge® Hub Plus 6700mAh Rechargeable Power Bank
Diana J., Canyon Cntry, CA - Spa & Wellness Gift Card
Diane S., Encino, CA - Apple® iPod Nano 16GB
Diane W., Reno, NV - Leatherman® Rebar Multi-Tool
Diane R., Santa Barbara, CA - Omaha Steaks® Gourmet Gift Certificate
Diane T., Sn Luis Obisp, CA - myCharge® Hub Plus 6700mAh Rechargeable Power Bank
Diane T., Ventura, CA - Naxa® 10.1" TFT LED Digital Photo Frame
Diane G., Santa Barbara, CA - Naxa® 10.1" TFT LED Digital Photo Frame
Diane C., Bakersfield, CA - Spa & Wellness Gift Card
Diane H., Santa Barbara, CA - Spa & Wellness Gift Card
Dianne H., Camarillo, CA - Leatherman® Rebar Multi-Tool
Dick C., Atascadero, CA - myCharge® Hub Plus 6700mAh Rechargeable Power Bank
Dinah G., Santa Barbara, CA - Leatherman® Rebar Multi-Tool
Dino P., Santa Barbara, CA - Omaha Steaks® Gourmet Gift Certificate
Dino T., Nipomo, CA - myCharge® Hub Plus 6700mAh Rechargeable Power Bank
Dolores T., Sherman Oaks, CA - Naxa® 10.1" TFT LED Digital Photo Frame
Domenick C., Huntingtn Bch, CA - Leatherman® Rebar Multi-Tool
Domenico L., Santa Barbara, CA - Naxa® 10.1" TFT LED Digital Photo Frame
Don F., Huntington Beach, CA - Omaha Steaks® Gourmet Gift Certificate
Don S., Arroyo Grande, CA - myCharge® Hub Plus 6700mAh Rechargeable Power Bank
Don N., San Luis Obispo, CA - Naxa® 10.1" TFT LED Digital Photo Frame
Don M., Lompoc, CA - Naxa® 10.1" TFT LED Digital Photo Frame
Don M., Woodland Hills, CA - Spa & Wellness Gift Card
Don L., Sn Luis Obisp, CA - Spa & Wellness Gift Card
Don M. L., West Hills, CA - Tasco® 16x32 Binocular
Donald C., Honolulu, HI - Apple® iPod Nano 16GB
Donald Z., Santa Barbara, CA - myCharge® Hub Plus 6700mAh Rechargeable Power Bank
Donald P., San Miguel, CA - Naxa® 10.1" TFT LED Digital Photo Frame
Donald P., Westlake Vlg, CA - Naxa® 10.1" TFT LED Digital Photo Frame
Donald Lee U., Ventura, CA - Leatherman® Rebar Multi-Tool
Donna E., Atascadero, CA - Naxa® Digital CD Microsystem with Bluetooth
Donna C., Lompoc, CA - Tasco® 16x32 Binocular
Donna O., Atascadero, CA - BlackFire® Clamplight Lantern
Donna G., Colorado Spgs, CO - Leatherman® Rebar Multi-Tool
Donna T., Manhattan Bch, CA - Leatherman® Rebar Multi-Tool
Donna S., Santa Maria, CA - myCharge® Hub Plus 6700mAh Rechargeable Power Bank
Donna B., Ft Washington, PA - myCharge® Hub Plus 6700mAh Rechargeable Power Bank
Donnalyn K., Santa Barbara, CA - Spa & Wellness Gift Card
Doreen C., Pasadena, CA - Naxa® 10.1" TFT LED Digital Photo Frame
Doris Maria H., Newbury Park, CA - myCharge® Hub Plus 6700mAh Rechargeable Power Bank
Dorothy M., Rch Palos Vrd, CA - Ion Audio® Job Rocker Max Wireless All-Weather Rugged Speaker Black
Dorothy S., Santa Maria, CA - myCharge® Hub Plus 6700mAh Rechargeable Power Bank
Doug B., Ventura, CA - Spa & Wellness Gift Card
Douglas B., Solvang, CA - High Sierra® Braidwood 28" Hardside Spinner Luggage
Douglas S., Santa Maria, CA - Tasco® 16x32 Binocular
Douglas F., Santa Barbara, CA - Leatherman® Rebar Multi-Tool
Douglas M., Santa Fe Spgs, CA - Leatherman® Rebar Multi-Tool
Douglas B D., Anaheim, CA - BlackFire® Clamplight Lantern
Douglas D D., Santa Barbara, CA - Spa & Wellness Gift Card
Doyle S., Oxnard, CA - Samsung® Galaxy Tab A 7.0 8GB Black
Dr Elise S., Port Hueneme, CA - BlackFire® Clamplight Lantern
Dustin M R., San Clemente, CA - Omaha Steaks® Gourmet Gift Certificate
Dwight G., Santa Barbara, CA - Spa & Wellness Gift Card
E Russell S., Goleta, CA - Spa & Wellness Gift Card
E. H., Torrance, CA - Tasco® 16x32 Binocular
E. Diane W., Corona Dl Mar, CA - Omaha Steaks® Gourmet Gift Certificate
Eagle R., Santa Barbara, CA - Omaha Steaks® Gourmet Gift Certificate
Eddy C., Oxnard, CA - Leatherman® Rebar Multi-Tool
Edelia G., La Verne, CA - BlackFire® Clamplight Lantern
Edgar E., S Pasadena, CA - Spa & Wellness Gift Card
Edgardo P., Porter Ranch, CA - Naxa® 10.1" TFT LED Digital Photo Frame
Edna C., Goleta, CA - Tasco® 16x32 Binocular
Edward H., Encino, CA - Midland® 30-Mile Two Way Radios w/ Chargers
Edward P., Irvine, CA - Omaha Steaks® Gourmet Gift Certificate
Edward D., Ventura, CA - Omaha Steaks® Gourmet Gift Certificate
Edward H., Fullerton, CA - myCharge® Hub Plus 6700mAh Rechargeable Power Bank
Edward W., Oxnard, CA - Naxa® 10.1" TFT LED Digital Photo Frame
Edwin B., Huntingtn Bch, CA - Naxa® 10.1" TFT LED Digital Photo Frame
Edwina M., Santa Barbara, CA - myCharge® Hub Plus 6700mAh Rechargeable Power Bank
Eileen D., Arroyo Grande, CA - Apple® iPod Nano 16GB
Eileen M., Knoxville, TN - Omaha Steaks® Gourmet Gift Certificate
Ekaterina S., Santa Barbara, CA - myCharge® Hub Plus 6700mAh Rechargeable Power Bank
Elaine B., Oxnard, CA - Leatherman® Rebar Multi-Tool
Elaine F., Irvine, CA - myCharge® Hub Plus 6700mAh Rechargeable Power Bank
Elaine B., Santa Barbara, CA - Naxa® 10.1" TFT LED Digital Photo Frame
Elaine W., Hinsdale, IL - Spa & Wellness Gift Card
Elda O., Canoga Park, CA - BlackFire® Clamplight Lantern
Eldon E., Santa Ynez, CA - Midland® 30-Mile Two Way Radios w/ Chargers
Eleanor O., Oxnard, CA - myCharge® Hub Plus 6700mAh Rechargeable Power Bank
Eli A., Santa Monica, CA - Casio® Twin Sensor Sports Watch
Eliana L., Newbury Park, CA - Spa & Wellness Gift Card
Elisa D., Santa Barbara, CA - Omaha Steaks® Gourmet Gift Certificate
Elisabeth S., Santa Barbara, CA - Spa & Wellness Gift Card
Elise S., Ventura, CA - Spa & Wellness Gift Card
Eliserio T., Santa Maria, CA - Leatherman® Rebar Multi-Tool
Elizabeth F., Laguna Niguel, CA - Samsung® Blu-Ray Disc Player
Elizabeth G., Sn Luis Obisp, CA - Canon® PIXMA® Printer TS5020
Elizabeth W., Pismo Beach, CA - Midland® 30-Mile Two Way Radios w/ Chargers
Elizabeth S., Santa Barbara, CA - Tasco® 16x32 Binocular
Elizabeth P., Santa Barbara, CA - Tasco® 16x32 Binocular
Elizabeth P., Creston, CA - Leatherman® Rebar Multi-Tool
Elizabeth R., Athens, WV - Leatherman® Rebar Multi-Tool
Elizabeth G., Santa Barbara, CA - Leatherman® Rebar Multi-Tool
Elizabeth E., Santa Ynez, CA - Leatherman® Rebar Multi-Tool
Elizabeth O., Woodside, CA - Omaha Steaks® Gourmet Gift Certificate
Elizabeth G., Santa Barbara, CA - Omaha Steaks® Gourmet Gift Certificate
Elizabeth C., Palm Desert, CA - Naxa® 10.1" TFT LED Digital Photo Frame
Elizabeth D., Shell Beach, CA - Spa & Wellness Gift Card
Elizabeth C., North Hills, CA - Spa & Wellness Gift Card
Elizabeth B S., Camarillo, CA - Dyson® 10" Air Multiplier White/Silver
Elizabeth K A., Nipomo, CA - Omaha Steaks® Gourmet Gift Certificate
Elliot Z., Alhambra, CA - Naxa® 10.1" TFT LED Digital Photo Frame
Elsa H., Granada Hills, CA - Naxa® 10.1" TFT LED Digital Photo Frame
Elsie B., Santa Barbara, CA - myCharge® Hub Plus 6700mAh Rechargeable Power Bank
Emigdio V., Ojai, CA - Leatherman® Rebar Multi-Tool
Emilio R., Oxnard, CA - Naxa® 10.1" TFT LED Digital Photo Frame
Emily T., Santa Ynez, CA - Omaha Steaks® Gourmet Gift Certificate
Emily H., Los Angeles, CA - myCharge® Hub Plus 6700mAh Rechargeable Power Bank
Emily V., Alhambra, CA - Naxa® 10.1" TFT LED Digital Photo Frame
Emmanuel M A., Oxnard, CA - BlackFire® Clamplight Lantern
Emre D., Santa Barbara, CA - Omaha Steaks® Gourmet Gift Certificate
Enn M., Sn Luis Obisp, CA - Naxa® 10.1" TFT LED Digital Photo Frame
Enrique S., Lompoc, CA - Midland® 30-Mile Two Way Radios w/ Chargers
Enrique C., Lawndale, CA - Omaha Steaks® Gourmet Gift Certificate
Enrique A. V., Santa Maria, CA - Tasco® 16x32 Binocular
Eric M., Santa Barbara, CA - Samsung® 11.6" Chromebook 3 1.6GHz 4GB Black
Eric R., Newbury Park, CA - iHome® Bluetooth Dual Alarm FM Clock w/ Dual USB Charging
Eric Z., Calabasas, CA - Apple® iPod Nano 16GB
Eric B., Solvang, CA - Tasco® 16x32 Binocular
Eric B., Santa Barbara, CA - Tasco® 16x32 Binocular
Eric Z., Santa Barbara, CA - myCharge® Hub Plus 6700mAh Rechargeable Power Bank
Eric H., Porter Ranch, CA - Naxa® 10.1" TFT LED Digital Photo Frame
Eric N., Ventura, CA - Naxa® 10.1" TFT LED Digital Photo Frame
Eric S., Glendale, CA - Spa & Wellness Gift Card
Eric B., San Clemente, CA - Spa & Wellness Gift Card
Eric G. C., Simi Valley, CA - Apple® 4th Generation Apple TV 32GB w/ HDMI Cable
Erika G., Brooklyn, NY - Tasco® 16x32 Binocular
Erika K., Santa Barbara, CA - Omaha Steaks® Gourmet Gift Certificate
Erin W., Carpinteria, CA - Ion Audio® Job Rocker Max Wireless All-Weather Rugged Speaker Black
Erin B., Santa Maria, CA - Naxa® 10.1" TFT LED Digital Photo Frame
Erin M., Marina Dl Rey, CA - Naxa® 10.1" TFT LED Digital Photo Frame
Erlina H., Tustin, CA - Leatherman® Rebar Multi-Tool
Ernest W., Grover Beach, CA - myCharge® Hub Plus 6700mAh Rechargeable Power Bank
Ernest K., Santa Barbara, CA - Spa & Wellness Gift Card
Ernest P., San Pedro, CA - Spa & Wellness Gift Card
Ernie U., Santa Maria, CA - Spa & Wellness Gift Card
Estella M., San Diego, CA - Leatherman® Rebar Multi-Tool
Esther B., Westlake Vlg, CA - Omaha Steaks® Gourmet Gift Certificate
Esther And Robert B., Santa Maria, CA - Naxa® 10.1" TFT LED Digital Photo Frame
Ethan K., Santa Barbara, CA - Leatherman® Rebar Multi-Tool
Ethan K., San Marino, CA - Naxa® 10.1" TFT LED Digital Photo Frame
Eugene M., Carpinteria, CA - Tasco® 16x32 Binocular
Eugene H., Cerritos, CA - Tasco® 16x32 Binocular
Eugenia P., Santa Barbara, CA - myCharge® Hub Plus 6700mAh Rechargeable Power Bank
Evan G., Santa Barbara, CA - Neato® Botvac D3 Navigating Robot Vacuum
Evangelyn N., Los Angeles, CA - Ion Audio® Tailgater Express Wireless Portable Speaker System
Evelyn B., Paso Robles, CA - Spa & Wellness Gift Card
Everett J., Temecula, CA - Naxa® 10.1" TFT LED Digital Photo Frame
F.A. A., Santa Barbara, CA - Naxa® 10.1" TFT LED Digital Photo Frame
Fadi K., Alhambra, CA - Naxa® 10.1" TFT LED Digital Photo Frame
Farnoush T., Calabasas, CA - Naxa® 10.1" TFT LED Digital Photo Frame
Farrell N C., Santa Barbara, CA - Naxa® 10.1" TFT LED Digital Photo Frame
Faye S., Santa Barbara, CA - myCharge® Hub Plus 6700mAh Rechargeable Power Bank
Felicia D., Las Vegas, NV - myCharge® Hub Plus 6700mAh Rechargeable Power Bank
Fernando C., Santa Barbara, CA - Naxa® 10.1" TFT LED Digital Photo Frame
Fidencio G., Oxnard, CA - Neato® Botvac D3 Navigating Robot Vacuum
Fiona G., Los Angeles, CA - Leatherman® Rebar Multi-Tool
Firouzeh A., Santa Barbara, CA - Spa & Wellness Gift Card
Flavio A., Oxnard, CA - AEE® GPS Drone Quadcopter Full HD 1080P 16MP
Floyd H., Goleta, CA - BlackFire® Clamplight Lantern
Fran K., Arroyo Grande, CA - myCharge® Hub Plus 6700mAh Rechargeable Power Bank
Frances P., Los Angeles, CA - myCharge® Hub Plus 6700mAh Rechargeable Power Bank
Frances D., Las Vegas, NV - Spa & Wellness Gift Card
Francis C H., Santa Barbara, CA - Tasco® 16x32 Binocular
Francis H J., Santa Barbara, CA - Spa & Wellness Gift Card
Francisco J M., Goleta, CA - Spa & Wellness Gift Card
Frank K., Santa Barbara, CA - Ninja® Nutri Ninja Pro Blender
Frank G., Carpinteria, CA - Ion Audio® Job Rocker Max Wireless All-Weather Rugged Speaker Black
Frank W., Camarillo, CA - BlackFire® Clamplight Lantern
Frank C., Simi Valley, CA - BlackFire® Clamplight Lantern
Frank F., Chatsworth, CA - Omaha Steaks® Gourmet Gift Certificate
Frank T., Santa Barbara, CA - myCharge® Hub Plus 6700mAh Rechargeable Power Bank
Frank V., Los Angeles, CA - Naxa® 10.1" TFT LED Digital Photo Frame
Frank T., Chino Valley, AZ - Naxa® 10.1" TFT LED Digital Photo Frame
Frank A A., Lompoc, CA - Naxa® 10.1" TFT LED Digital Photo Frame
Frank G O., Oxnard, CA - Midland® 30-Mile Two Way Radios w/ Chargers
Frank L D., Santa Barbara, CA - Magellan® DashCam
Fred W., Ventura, CA - Outdoor Tech® Buckshot Pro Portable Speaker/Light/Powerbank
Fred D., Torrance, CA - Apple® 4th Generation Apple TV 32GB w/ HDMI Cable
Fred T., Thousand Oaks, CA - Spa & Wellness Gift Card
Fred J P., Camarillo, CA - Spa & Wellness Gift Card
Frederick C., Goleta, CA - Tasco® 16x32 Binocular
Frederick K., Goleta, CA - myCharge® Hub Plus 6700mAh Rechargeable Power Bank
Gabriel I., Lompoc, CA - Spa & Wellness Gift Card
Gabriela A., Carpinteria, CA - Apple® iPod Nano 16GB
Gabrielle D., Ashburn, VA - Tasco® 16x32 Binocular
Gabrielle V., Studio City, CA - Naxa® 10.1" TFT LED Digital Photo Frame
Gaetano B., Oceanside, CA - Apple® iPod Nano 16GB
Gail M., Santa Barbara, CA - Samsung® 50" LED Smart HDTV
Gail D., Torrance, CA - Midland® 30-Mile Two Way Radios w/ Chargers
Gail G., La Crescenta, CA - Omaha Steaks® Gourmet Gift Certificate
Gail M., Bakersfield, CA - Omaha Steaks® Gourmet Gift Certificate
Gail E., Westlake Vlg, CA - myCharge® Hub Plus 6700mAh Rechargeable Power Bank
Gail A. G., Los Angeles, CA - Midland® 30-Mile Two Way Radios w/ Chargers
Garrett S., Lompoc, CA - Outdoor Tech® Turtle Shell 3.0 Waterproof Bluetooth Speaker
Garrett C., Greenfield, MA - myCharge® Hub Plus 6700mAh Rechargeable Power Bank
Garry S., Santa Barbara, CA - Spa & Wellness Gift Card
Garvin M., Coronado, CA - Tasco® 16x32 Binocular
Gary A., Los Angeles, CA - Naxa® 10" Swivel Screen Portable DVD Player
Gary P., Newport Beach, CA - Sony 2.1 Channel Bluetooth Sound Bar w/ Wired Subwoofer
Gary G., N Hollywood, CA - iHome® Bluetooth Dual Alarm FM Clock w/ Dual USB Charging
Gary W., Lakewood, CA - High Sierra® Braidwood 28" Hardside Spinner Luggage
Gary N., Burbank, CA - Midland® 30-Mile Two Way Radios w/ Chargers
Gary I., Goleta, CA - Midland® 30-Mile Two Way Radios w/ Chargers
Gary P., Saint Louis, MO - BlackFire® Clamplight Lantern
Gary U., Santa Ynez, CA - Leatherman® Rebar Multi-Tool
Gary S., Granite Bay, CA - myCharge® Hub Plus 6700mAh Rechargeable Power Bank
Gary H., Gresham, OR - myCharge® Hub Plus 6700mAh Rechargeable Power Bank
Gary K., Valencia, CA - myCharge® Hub Plus 6700mAh Rechargeable Power Bank
Gary J., Los Angeles, CA - Spa & Wellness Gift Card
Gary F., Los Angeles, CA - Spa & Wellness Gift Card
Gary C., Riverside, CA - Spa & Wellness Gift Card
Gary Y., Santa Barbara, CA - Spa & Wellness Gift Card
Gay M., Ojai, CA - Naxa® 10.1" TFT LED Digital Photo Frame
Gayle M., Buellton, CA - Omaha Steaks® Gourmet Gift Certificate
Gene Q., Visalia, CA - Spa & Wellness Gift Card
Genevieve R., Oxnard, CA - Omaha Steaks® Gourmet Gift Certificate
Geoffrey M., Morro Bay, CA - Naxa® 10.1" TFT LED Digital Photo Frame
George B., Santa Monica, CA - Midland® 30-Mile Two Way Radios w/ Chargers
George K., Sn Luis Obisp, CA - Midland® 30-Mile Two Way Radios w/ Chargers
George M., Corona, CA - Tasco® 16x32 Binocular
George M., Nipomo, CA - Leatherman® Rebar Multi-Tool
George L., Ojai, CA - Omaha Steaks® Gourmet Gift Certificate
George L., Rch Palos Vrd, CA - myCharge® Hub Plus 6700mAh Rechargeable Power Bank
George G., Arroyo Grande, CA - myCharge® Hub Plus 6700mAh Rechargeable Power Bank
George S., Goleta, CA - myCharge® Hub Plus 6700mAh Rechargeable Power Bank
George H., Northridge, CA - Naxa® 10.1" TFT LED Digital Photo Frame
George A., Santa Barbara, CA - Naxa® 10.1" TFT LED Digital Photo Frame
George P., Pioneer, CA - Spa & Wellness Gift Card
George S., Oak View, CA - Spa & Wellness Gift Card
George T., Santa Barbara, CA - Spa & Wellness Gift Card
Georgianna H., Pismo Beach, CA - Leatherman® Rebar Multi-Tool
Georgina A., Burbank, CA - High Sierra® Braidwood 20" Hard Side Spinner
Georgina M., Santa Maria, CA - Tasco® 16x32 Binocular
Gerald V., Santa Barbara, CA - Canon® PIXMA® Printer TS5020
Gerald K., Nipomo, CA - Naxa® 10.1" TFT LED Digital Photo Frame
German G., Santa Barbara, CA - AEE® GPS Drone Quadcopter Full HD 1080P 16MP
Gervin A., Los Osos, CA - Outdoor Tech® Turtle Shell 3.0 Waterproof Bluetooth Speaker
Gideon G., Ventura, CA - BlackFire® Clamplight Lantern
Gigi G., Solvang, CA - Spa & Wellness Gift Card
Gihan A., Santa Barbara, CA - AEE® MagiCam S70 Special Edition Action Camera
Gil M., Paso Robles, CA - Leatherman® Rebar Multi-Tool
Gina B., Santa Barbara, CA - Canon® PIXMA® Printer TS5020
Gina B., Santa Barbara, CA - Leatherman® Rebar Multi-Tool
Gina C., Playa Del Rey, CA - myCharge® Hub Plus 6700mAh Rechargeable Power Bank
Gina S., Lompoc, CA - Naxa® 10.1" TFT LED Digital Photo Frame
Gina L. M., Simi Valley, CA - Leatherman® Rebar Multi-Tool
Ginger S., Santa Barbara, CA - Omaha Steaks® Gourmet Gift Certificate
Gino Q., Santa Barbara, CA - Spa & Wellness Gift Card
Giovanna D., Santa Barbara, CA - Leatherman® Rebar Multi-Tool
Glen L. A., Oxnard, CA - Naxa® 10.1" TFT LED Digital Photo Frame
Glenn H., Fresno, CA - High Sierra® Braidwood 28" Hardside Spinner Luggage
Glenn F., Ojai, CA - myCharge® Hub Plus 6700mAh Rechargeable Power Bank
Gloria S., Butte, MT - Leatherman® Rebar Multi-Tool
Gloria G., Whittier, CA - Omaha Steaks® Gourmet Gift Certificate
Gloria H., Santa Barbara, CA - Naxa® 10.1" TFT LED Digital Photo Frame
Gloria R., New York, NY - Naxa® 10.1" TFT LED Digital Photo Frame
Gloria E., Norwalk, CA - Naxa® 10.1" TFT LED Digital Photo Frame
Gloria H., Oxnard, CA - Naxa® 10.1" TFT LED Digital Photo Frame
Gloria P., Santa Maria, CA - Spa & Wellness Gift Card
Gloria F T., Cosby, TN - BlackFire® Clamplight Lantern
Gloria Quinones A., Santa Barbara, CA - Omaha Steaks® Gourmet Gift Certificate
Gordon F., Oxnard, CA - Leatherman® Rebar Multi-Tool
Gordon A C., Ventura, CA - Spa & Wellness Gift Card
Grace Y., Van Nuys, CA - Leatherman® Rebar Multi-Tool
Grace A. P., Upland, CA - myCharge® Hub Plus 6700mAh Rechargeable Power Bank
Grant R., Santa Maria, CA - BlackFire® Clamplight Lantern
Greg N., San Luis Obispo, CA - Samsung® Blu-Ray Disc Player
Greg C., Goleta, CA - iHome® Bluetooth Dual Alarm FM Clock w/ Dual USB Charging
Greg F., Litchfield Park, AZ - Midland® 30-Mile Two Way Radios w/ Chargers
Greg M., Goleta, CA - Tasco® 16x32 Binocular
Greg G., Phelan, CA - BlackFire® Clamplight Lantern
Greg K., Laguna Hills, CA - Omaha Steaks® Gourmet Gift Certificate
Greg B., Santa Barbara, CA - myCharge® Hub Plus 6700mAh Rechargeable Power Bank
Greg B., Soledad, CA - Naxa® 10.1" TFT LED Digital Photo Frame
Greg F., Lompoc, CA - Naxa® 10.1" TFT LED Digital Photo Frame
Gregg A., Santa Maria, CA - iHome® Bluetooth Dual Alarm FM Clock w/ Dual USB Charging
Gregg H., Sparks, NV - Omaha Steaks® Gourmet Gift Certificate
Gregg S., Arroyo Grande, CA - Naxa® 10.1" TFT LED Digital Photo Frame
Gregory H., Long Beach, CA - Dyson® 10" Air Multiplier White/Silver
Gregory K., Santa Barbara, CA - BlackFire® Clamplight Lantern
Gregory B., Santa Barbara, CA - Omaha Steaks® Gourmet Gift Certificate
Gregory P., Santa Barbara, CA - Omaha Steaks® Gourmet Gift Certificate
Gregory W., Van Nuys, CA - Omaha Steaks® Gourmet Gift Certificate
Gregory S., Ventura, CA - Naxa® 10.1" TFT LED Digital Photo Frame
Gretchen S., Indianapolis, IN - myCharge® Hub Plus 6700mAh Rechargeable Power Bank
Guadalupe A., Santa Barbara, CA - Naxa® 10.1" TFT LED Digital Photo Frame
Guillermo L., Lompoc, CA - Tasco® 16x32 Binocular
Guillermo V., Santa Paula, CA - Omaha Steaks® Gourmet Gift Certificate
Gunilla C., Santa Barbara, CA - Naxa® 10.1" TFT LED Digital Photo Frame
Gustavo L., Los Angeles, CA - Apple® iPod Nano 16GB
Guy A C., Solvang, CA - Naxa® 10.1" TFT LED Digital Photo Frame
Gwendolyn S., N Hollywood, CA - Naxa® 10.1" TFT LED Digital Photo Frame
Hal B., Lake Forest, CA - Spa & Wellness Gift Card
Harish C., Inglewood, CA - Leatherman® Rebar Multi-Tool
Harry W., Santa Barbara, CA - Leatherman® Rebar Multi-Tool
Harvey C., Santa Barbara, CA - Spa & Wellness Gift Card
Hasmik H., Burbank, CA - Omaha Steaks® Gourmet Gift Certificate
Heather M., Lompoc, CA - BlackFire® Clamplight Lantern
Heather K., Portland, OR - Naxa® 10.1" TFT LED Digital Photo Frame
Heather B., Ventura, CA - Naxa® 10.1" TFT LED Digital Photo Frame
Hector G., Torrance, CA - Apple® 4th Generation Apple TV 32GB w/ HDMI Cable
Hector M., Los Angeles, CA - Naxa® 10.1" TFT LED Digital Photo Frame
Hector M., Pico Rivera, CA - Spa & Wellness Gift Card
Heidi R., Irvine, CA - Naxa® 10.1" TFT LED Digital Photo Frame
Helen M., Santa Barbara, CA - Leatherman® Rebar Multi-Tool
Helen L., Santa Barbara, CA - Naxa® 10.1" TFT LED Digital Photo Frame
Helga A., Los Angeles, CA - High Sierra® Braidwood 28" Hardside Spinner Luggage
Helgi T G., Santa Barbara, CA - myCharge® Hub Plus 6700mAh Rechargeable Power Bank
Helios R., Bakersfield, CA - Tasco® 16x32 Binocular
Henrietta K. B., Santa Barbara, CA - Naxa® 10.1" TFT LED Digital Photo Frame
Henry V., Westlake Vlg, CA - Midland® 30-Mile Two Way Radios w/ Chargers
Henry A., Aliso Viejo, CA - BlackFire® Clamplight Lantern
Henry S., Oxnard, CA - BlackFire® Clamplight Lantern
Henry H., Marina Dl Rey, CA - myCharge® Hub Plus 6700mAh Rechargeable Power Bank
Henry G., Santa Barbara, CA - myCharge® Hub Plus 6700mAh Rechargeable Power Bank
Henry P., Durham, NC - Spa & Wellness Gift Card
Herbert F., Fresno, CA - Omaha Steaks® Gourmet Gift Certificate
Herminio R., Arroyo Grande, CA - Tasco® 16x32 Binocular
Herve G., Inglewood, CA - Leatherman® Rebar Multi-Tool
Hilda U., Santa Maria, CA - Naxa® 10.1" TFT LED Digital Photo Frame
Holli H., Santa Barbara, CA - Naxa® 10" Swivel Screen Portable DVD Player
Homayoun S., Van Nuys, CA - Spa & Wellness Gift Card
Howard W., Lompoc, CA - Midland® 30-Mile Two Way Radios w/ Chargers
Howard H., Arroyo Grande, CA - Naxa® 10.1" TFT LED Digital Photo Frame
Hugh E K., Los Angeles, CA - Spa & Wellness Gift Card
Hugh J R., Santa Maria, CA - Omaha Steaks® Gourmet Gift Certificate
Hugh L. G., Paso Robles, CA - Spa & Wellness Gift Card
Hugo S., Woodland Hls, CA - Neato® Botvac D3 Navigating Robot Vacuum
Humberto F., Goleta, CA - Leatherman® Rebar Multi-Tool
Husam A., Goleta, CA - Midland® 30-Mile Two Way Radios w/ Chargers
I S T., Manhattan Beach, CA - Spa & Wellness Gift Card
Iain G., Goleta, CA - Omaha Steaks® Gourmet Gift Certificate
Ian M., Santa Barbara, CA - Leatherman® Rebar Multi-Tool
Ian L., Santa Barbara, CA - myCharge® Hub Plus 6700mAh Rechargeable Power Bank
Ignacio S., Santa Barbara, CA - Spa & Wellness Gift Card
Illean C., Santa Barbara, CA - myCharge® Hub Plus 6700mAh Rechargeable Power Bank
Imelda C., Oxnard, CA - Midland® 30-Mile Two Way Radios w/ Chargers
Imogene S., Santa Paula, CA - Omaha Steaks® Gourmet Gift Certificate
Indiana S., Bakersfield, CA - iHome® Bluetooth Dual Alarm FM Clock w/ Dual USB Charging
Ingrid M., Henderson, NV - Naxa® 10.1" TFT LED Digital Photo Frame
Ira S., Camarillo, CA - myCharge® Hub Plus 6700mAh Rechargeable Power Bank
Irene R., Garden Grove, CA - Midland® 30-Mile Two Way Radios w/ Chargers
Irene R., S Pasadena, CA - Naxa® 10.1" TFT LED Digital Photo Frame
Irene K., Kamuela, HI - Naxa® 10.1" TFT LED Digital Photo Frame
Iris R., Pismo Beach, CA - Omaha Steaks® Gourmet Gift Certificate
Irwin T., Santa Barbara, CA - Tasco® 16x32 Binocular
Isabel P., Northridge, CA - Tasco® 16x32 Binocular
Isabel W., Pacific Palisades, CA - myCharge® Hub Plus 6700mAh Rechargeable Power Bank
Ismael N., Lompoc, CA - Naxa® 10.1" TFT LED Digital Photo Frame
Israel R., Santa Barbara, CA - myCharge® Hub Plus 6700mAh Rechargeable Power Bank
J K., Los Angeles, CA - Sony® Micro Music System with Bluetooth
J D., Pasadena, CA - Spa & Wellness Gift Card
J. V., Santa Barbara, CA - Tasco® 16x32 Binocular
J.C. H., Glendale, CA - myCharge® Hub Plus 6700mAh Rechargeable Power Bank
J.R. M., Santa Barbara, CA - Spa & Wellness Gift Card
Jacalyn G., Santa Barbara, CA - Spa & Wellness Gift Card
Jacinta M., Onxard, CA - Leatherman® Rebar Multi-Tool
Jack S., Santa Barbara, CA - High Sierra® Braidwood 20" Hard Side Spinner
Jack H., Paso Robles, CA - High Sierra® Braidwood 28" Hardside Spinner Luggage
Jack S., Murrieta, CA - BlackFire® Clamplight Lantern
Jack C., Santa Ynez, CA - myCharge® Hub Plus 6700mAh Rechargeable Power Bank
Jack H., Ventura, CA - myCharge® Hub Plus 6700mAh Rechargeable Power Bank
Jack W., Corona Dl Mar, CA - Spa & Wellness Gift Card
Jack S., Santa Barbara, CA - Spa & Wellness Gift Card
Jack A F., Morro Bay, CA - Naxa® 10.1" TFT LED Digital Photo Frame
Jacqueline H., Nipomo, CA - Omaha Steaks® Gourmet Gift Certificate
Jacqueline P., Goleta, CA - Naxa® 10.1" TFT LED Digital Photo Frame
Jacquelyn T., Lompoc, CA - myCharge® Hub Plus 6700mAh Rechargeable Power Bank
Jacques B., Essex Jct, VT - Spa & Wellness Gift Card
Jaime F. G., Redondo Beach, CA - Spa & Wellness Gift Card
James H., Buellton, CA - DeWalt® 20V MAX Li-Ion 5-Tool Combo Kit
James H., Winnetka, CA - Outdoor Tech® Turtle Shell 3.0 Waterproof Bluetooth Speaker
James H., Ventura, CA - Supersonic® 4.5" Unlocked Android 5.1 4G LTE Smartphone
James I., Santa Barbara, CA - Magellan® DashCam
James B., Seal Beach, CA - Magellan® DashCam
James S., Sherman Oaks, CA - Samsung® Galaxy Tab A 7.0 8GB Black
James S., Ventura, CA - Apple® iPod Nano 16GB
James V., Fresno, CA - Midland® 30-Mile Two Way Radios w/ Chargers
James S., Lompoc, CA - Tasco® 16x32 Binocular
James K., Simi Valley, CA - Leatherman® Rebar Multi-Tool
James W., Santa Barbara, CA - Leatherman® Rebar Multi-Tool
James C., Santa Barbara, CA - Omaha Steaks® Gourmet Gift Certificate
James C., Ojai, CA - Omaha Steaks® Gourmet Gift Certificate
James W., Atascadero, CA - Omaha Steaks® Gourmet Gift Certificate
James M., Malibu, CA - Omaha Steaks® Gourmet Gift Certificate
James T., Santa Barbara, CA - Omaha Steaks® Gourmet Gift Certificate
James D., Laurel, MD - Omaha Steaks® Gourmet Gift Certificate
James G., Santa Barbara, CA - Omaha Steaks® Gourmet Gift Certificate
James M., Paso Robles, CA - myCharge® Hub Plus 6700mAh Rechargeable Power Bank
James F., Metamora, OH - myCharge® Hub Plus 6700mAh Rechargeable Power Bank
James O., Prescott Valley, AZ - Naxa® 10.1" TFT LED Digital Photo Frame
James H., Anaheim, CA - Naxa® 10.1" TFT LED Digital Photo Frame
James A., Santa Maria, CA - Naxa® 10.1" TFT LED Digital Photo Frame
James P., Santa Maria, CA - Naxa® 10.1" TFT LED Digital Photo Frame
James C., Thousand Oaks, CA - Spa & Wellness Gift Card
James L., Buellton, CA - Spa & Wellness Gift Card
James Z., Sn Luis Obisp, CA - Spa & Wellness Gift Card
James L., Morro Bay, CA - Spa & Wellness Gift Card
James W., Goleta, CA - Spa & Wellness Gift Card
James N., Los Angeles, CA - Spa & Wellness Gift Card
James R., Torrance, CA - Spa & Wellness Gift Card
James D., Santa Barbara, CA - Spa & Wellness Gift Card
James D S., San Juan Capo, CA - Naxa® Digital CD Microsystem with Bluetooth
James D M., Los Angeles, CA - Naxa® 10.1" TFT LED Digital Photo Frame
James E R., Santa Barbara, CA - myCharge® Hub Plus 6700mAh Rechargeable Power Bank
James G. S., Prosper, TX - Naxa® 10.1" TFT LED Digital Photo Frame
James M C., Goleta, CA - Midland® 30-Mile Two Way Radios w/ Chargers
Jami V., Santa Barbara, CA - Spa & Wellness Gift Card
Jamie B., Los Angeles, CA - Tasco® 16x32 Binocular
Jamie W., Irvine, CA - myCharge® Hub Plus 6700mAh Rechargeable Power Bank
Jan C., Solvang, CA - Omaha Steaks® Gourmet Gift Certificate
Jan P., Santa Barbara, CA - Spa & Wellness Gift Card
Jan Faye Q., Santa Barbara, CA - myCharge® Hub Plus 6700mAh Rechargeable Power Bank
Jana Z., Santa Barbara, CA - Naxa® 10.1" TFT LED Digital Photo Frame
Jane G., Santa Barbara, CA - Sony® Micro Music System with Bluetooth
Jane B., Carpinteria, CA - BlackFire® Clamplight Lantern
Jane C., Santa Barbara, CA - Leatherman® Rebar Multi-Tool
Jane A., Ventura, CA - Omaha Steaks® Gourmet Gift Certificate
Jane L., Mission Viejo, CA - Spa & Wellness Gift Card
Jane A G., Santa Barbara, CA - myCharge® Hub Plus 6700mAh Rechargeable Power Bank
Janet S., Goleta, CA - Sony® 1.77" MP3/FM/Photo Player 16GB
Janet N., Arroyo Grande, CA - Magellan® DashCam
Janet L., Santa Barbara, CA - BlackFire® Clamplight Lantern
Janet S., Santa Barbara, CA - Leatherman® Rebar Multi-Tool
Janet B., Monroe Twp, NJ - myCharge® Hub Plus 6700mAh Rechargeable Power Bank
Janet S., Santa Barbara, CA - myCharge® Hub Plus 6700mAh Rechargeable Power Bank
Janet M B., Goleta, CA - Naxa® 10.1" TFT LED Digital Photo Frame
Janice M., Richmond, CA - Omaha Steaks® Gourmet Gift Certificate
Janice H., Los Angeles, CA - myCharge® Hub Plus 6700mAh Rechargeable Power Bank
Janice K., Goleta, CA - myCharge® Hub Plus 6700mAh Rechargeable Power Bank
Janice P., Santa Clarita, CA - Naxa® 10.1" TFT LED Digital Photo Frame
Janine C., Toluca Lake, CA - Leatherman® Rebar Multi-Tool
Jared G., Somis, CA - Spa & Wellness Gift Card
Jarmo T., Solvang, CA - BlackFire® Clamplight Lantern
Jarrett D., Santa Barbara, CA - myCharge® Hub Plus 6700mAh Rechargeable Power Bank
Jasmine L., Hollister, CA - BlackFire® Clamplight Lantern
Jasmine D., Reseda, CA - Spa & Wellness Gift Card
Jason S., Irvine, CA - myCharge® Hub Plus 6700mAh Rechargeable Power Bank
Jason W., Goleta, CA - Spa & Wellness Gift Card
Jason M. B., Clovis, CA - Omaha Steaks® Gourmet Gift Certificate
Javier R., Santa Barbara, CA - myCharge® Hub Plus 6700mAh Rechargeable Power Bank
Javier L., Santa Barbara, CA - Spa & Wellness Gift Card
Jay L., Santa Maria, CA - myCharge® Hub Plus 6700mAh Rechargeable Power Bank
Jay M., Westlake Vlg, CA - Naxa® 10.1" TFT LED Digital Photo Frame
Jay M., Concord, CA - Spa & Wellness Gift Card
Jay S. B., Santa Barbara, CA - Naxa® 10.1" TFT LED Digital Photo Frame
Jaydev P., Santa Barbara, CA - Tasco® 16x32 Binocular
Jayme H., Arroyo Grande, CA - myCharge® Hub Plus 6700mAh Rechargeable Power Bank
Jaynee M. A., Redondo Beach, CA - Leatherman® Rebar Multi-Tool
Jazmin C., Arroyo Grande, CA - Omaha Steaks® Gourmet Gift Certificate
Jazmin M., Lompoc, CA - myCharge® Hub Plus 6700mAh Rechargeable Power Bank
Jc C., Culver City, CA - Outdoor Tech® Buckshot Pro Portable Speaker/Light/Powerbank
Jc P., Buellton, CA - Dyson® 10" Air Multiplier White/Silver
Jean P., Pacific Plsds, CA - BlackFire® Clamplight Lantern
Jean M., Santa Monica, CA - Naxa® 10.1" TFT LED Digital Photo Frame
Jean L. H., Goleta, CA - myCharge® Hub Plus 6700mAh Rechargeable Power Bank
Jean-Pierre M., Santa Barbara, CA - Omaha Steaks® Gourmet Gift Certificate
Jeanette C., Santa Maria, CA - Tasco® 16x32 Binocular
Jeanette B., Santa Maria, CA - myCharge® Hub Plus 6700mAh Rechargeable Power Bank
Jeanine W., Goleta, CA - Naxa® 10.1" TFT LED Digital Photo Frame
Jeanne M., Huntingtn Bch, CA - BlackFire® Clamplight Lantern
Jeanne F., Lake Forest, CA - myCharge® Hub Plus 6700mAh Rechargeable Power Bank
Jeanne L., Los Angeles, CA - Naxa® 10.1" TFT LED Digital Photo Frame
Jeanny L., Reseda, CA - Samsung® Blu-Ray Disc Player
Jebb D., Santa Monica, CA - Spa & Wellness Gift Card
Jeff A., Santa Barbara, CA - Tasco® 16x32 Binocular
Jeff L., Long Beach, CA - BlackFire® Clamplight Lantern
Jeff M., Camarillo, CA - myCharge® Hub Plus 6700mAh Rechargeable Power Bank
Jefferson C., Santa Maria, CA - Leatherman® Rebar Multi-Tool
Jeffrey H., Arroyo Grande, CA - High Sierra® Braidwood 20" Hard Side Spinner
Jeffrey W., Carpinteria, CA - Omaha Steaks® Gourmet Gift Certificate
Jeffrey W., Oxnard, CA - myCharge® Hub Plus 6700mAh Rechargeable Power Bank
Jeffrey C., Santa Barbara, CA - myCharge® Hub Plus 6700mAh Rechargeable Power Bank
Jeffrey S., Burbank, CA - Naxa® 10.1" TFT LED Digital Photo Frame
Jeffrey W., Santa Maria, CA - Spa & Wellness Gift Card
Jenna S., Tarzana, CA - myCharge® Hub Plus 6700mAh Rechargeable Power Bank
Jenna B., Santa Barbara, CA - Naxa® 10.1" TFT LED Digital Photo Frame
Jennifer W., Santa Barbara, CA - iHome® Bluetooth Dual Alarm FM Clock w/ Dual USB Charging
Jennifer M., Lompoc, CA - Tasco® 16x32 Binocular
Jennifer K., Santa Barbara, CA - BlackFire® Clamplight Lantern
Jennifer S., Port Hueneme, CA - BlackFire® Clamplight Lantern
Jennifer M., Sn Luis Obisp, CA - BlackFire® Clamplight Lantern
Jennifer H., Santa Maria, CA - BlackFire® Clamplight Lantern
Jennifer P., Los Alamitos, CA - Leatherman® Rebar Multi-Tool
Jennifer B., Santa Barbara, CA - Omaha Steaks® Gourmet Gift Certificate
Jennifer M., Grover Beach, CA - Omaha Steaks® Gourmet Gift Certificate
Jennifer H., Santa Maria, CA - Omaha Steaks® Gourmet Gift Certificate
Jennifer B., Sn Luis Obisp, CA - Naxa® 10.1" TFT LED Digital Photo Frame
Jennifer B., Sherman Oaks, CA - Naxa® 10.1" TFT LED Digital Photo Frame
Jennifer L., Santa Barbara, CA - Spa & Wellness Gift Card
Jennifer P., Santa Barbara, CA - Spa & Wellness Gift Card
Jennifer M., Sherman Oaks, CA - Spa & Wellness Gift Card
Jeremy F., Irvine, CA - Naxa® 10.1" TFT LED Digital Photo Frame
Jerome G., Santa Barbara, CA - Omaha Steaks® Gourmet Gift Certificate
Jerome C., Yorba Linda, CA - Naxa® 10.1" TFT LED Digital Photo Frame
Jerry H., Reseda, CA - BlackFire® Clamplight Lantern
Jerry L., San Luis Obispo, CA - myCharge® Hub Plus 6700mAh Rechargeable Power Bank
Jesse C., Ventura, CA - Spa & Wellness Gift Card
Jessica B., Santa Maria, CA - Sony® 1.77" MP3/FM/Photo Player 16GB
Jessica S., Santa Maria, CA - Apple® 4th Generation Apple TV 32GB w/ HDMI Cable
Jessica S., Los Angeles, CA - Tasco® 16x32 Binocular
Jessica S., Santa Maria, CA - BlackFire® Clamplight Lantern
Jessica R., Santa Barbara, CA - Leatherman® Rebar Multi-Tool
Jessica K., Santa Barbara, CA - Omaha Steaks® Gourmet Gift Certificate
Jessica D., Fountain Vly, CA - Naxa® 10.1" TFT LED Digital Photo Frame
Jessica And Aaron C., Santa Maria, CA - Sony 2.1 Channel Bluetooth Sound Bar w/ Wired Subwoofer
Jesus R., Santa Barbara, CA - Naxa® 10" Swivel Screen Portable DVD Player
Jesus F., La Puente, CA - Tasco® 16x32 Binocular
Jesus P., Fresno, CA - myCharge® Hub Plus 6700mAh Rechargeable Power Bank
Jill B., Santa Barbara, CA - Omaha Steaks® Gourmet Gift Certificate
Jill F., Sacramento, CA - Naxa® 10.1" TFT LED Digital Photo Frame
Jim C., Cayucos, CA - Casio® Twin Sensor Sports Watch
Jim K., Santa Barbara, CA - Midland® 30-Mile Two Way Radios w/ Chargers
Jim C., Carpinteria, CA - Tasco® 16x32 Binocular
Jim B., Bakersfield, CA - myCharge® Hub Plus 6700mAh Rechargeable Power Bank
Jim P., Agoura Hills, CA - Naxa® 10.1" TFT LED Digital Photo Frame
Jo Ann M., Mission Viejo, CA - Naxa® Digital CD Microsystem with Bluetooth
Joan M., Carpinteria, CA - BlackFire® Clamplight Lantern
Joan K., Irvine, CA - Leatherman® Rebar Multi-Tool
Joann M., Santa Barbara, CA - Naxa® 10.1" TFT LED Digital Photo Frame
Joann C., Rancho Palos Verdes, CA - Spa & Wellness Gift Card
Joanna W., Venice, CA - iLuv® Portable Floating Waterproof Bluetooth Speaker
Joanna M., Goleta, CA - Canon® PIXMA® Printer TS5020
Joanne D., Arroyo Grande, CA - Naxa® 10.1" TFT LED Digital Photo Frame
Joanne B., Lompoc, CA - Naxa® 10.1" TFT LED Digital Photo Frame
Joanne M., Arcadia, CA - Naxa® 10.1" TFT LED Digital Photo Frame
Joaquin S., Santa Barbara, CA - Ion Audio® Tailgater Express Wireless Portable Speaker System
Jocelyn L., Pismo Beach, CA - Omaha Steaks® Gourmet Gift Certificate
Jodi M., Goleta, CA - Omaha Steaks® Gourmet Gift Certificate
Jody K., Carpinteria, CA - Naxa® 10.1" TFT LED Digital Photo Frame
Joe P., Santa Maria, CA - Outdoor Tech® Buckshot Pro Portable Speaker/Light/Powerbank
Joe C., Oxnard, CA - Naxa® 10" Swivel Screen Portable DVD Player
Joe G., Chino Hills, CA - BlackFire® Clamplight Lantern
Joe W., Pismo Beach, CA - Omaha Steaks® Gourmet Gift Certificate
Joe J., Arroyo Grande, CA - myCharge® Hub Plus 6700mAh Rechargeable Power Bank
Joe C., Clovis, CA - myCharge® Hub Plus 6700mAh Rechargeable Power Bank
Joe A., Placentia, CA - Naxa® 10.1" TFT LED Digital Photo Frame
Joe C., Westlake Village, CA - Spa & Wellness Gift Card
Joe G., Santa Maria, CA - Spa & Wellness Gift Card
Joe F., Moorpark, CA - Spa & Wellness Gift Card
Joe S., Nipomo, CA - Spa & Wellness Gift Card
Joe E T., Santa Barbara, CA - Naxa® 10.1" TFT LED Digital Photo Frame
Joel S., Simi Valley, CA - Ninja® Nutri Ninja Pro Blender
Joel F., San Fernando, CA - Tasco® 16x32 Binocular
Joel W., Santa Barbara, CA - Naxa® 10.1" TFT LED Digital Photo Frame
Joesph F., Topanga, CA - Naxa® 10.1" TFT LED Digital Photo Frame
John D., Goleta, CA - Casio® Twin Sensor Sports Watch
John J., Santa Barbara, CA - Sony® Micro Music System with Bluetooth
John V., Rch Cucamonga, CA - AEE® MagiCam S70 Special Edition Action Camera
John G., Pismo Beach, CA - Magellan® DashCam
John T., Los Angeles, CA - Magellan® DashCam
John Q., Ventura, CA - Naxa® Digital CD Microsystem with Bluetooth
John H., Cayucos, CA - Naxa® Digital CD Microsystem with Bluetooth
John U., Bakersfield, CA - Apple® 4th Generation Apple TV 32GB w/ HDMI Cable
John M., Simi Valley, CA - Apple® 4th Generation Apple TV 32GB w/ HDMI Cable
John K., Los Angeles, CA - High Sierra® Braidwood 28" Hardside Spinner Luggage
John H., Mission Viejo, CA - High Sierra® Braidwood 28" Hardside Spinner Luggage
John C., Irvine, CA - Apple® iPod Nano 16GB
John T., Ventura, CA - Midland® 30-Mile Two Way Radios w/ Chargers
John R., Claremont, CA - Midland® 30-Mile Two Way Radios w/ Chargers
John K., Templeton, CA - Tasco® 16x32 Binocular
John R., Beaumont, CA - Tasco® 16x32 Binocular
John O., San Diego, CA - Tasco® 16x32 Binocular
John K., New Britain, CT - Leatherman® Rebar Multi-Tool
John T., Chesapeake, VA - Leatherman® Rebar Multi-Tool
John Q., Camarillo, CA - Leatherman® Rebar Multi-Tool
John G., Newbury Park, CA - Leatherman® Rebar Multi-Tool
John Y., Santa Barbara, CA - Omaha Steaks® Gourmet Gift Certificate
John S., Los Alamitos, CA - Omaha Steaks® Gourmet Gift Certificate
John G., Carpinteria, CA - Omaha Steaks® Gourmet Gift Certificate
John F., Glendora, CA - Omaha Steaks® Gourmet Gift Certificate
John F., Santa Barbara, CA - myCharge® Hub Plus 6700mAh Rechargeable Power Bank
John D., Lompoc, CA - myCharge® Hub Plus 6700mAh Rechargeable Power Bank
John W., Glendale, CA - myCharge® Hub Plus 6700mAh Rechargeable Power Bank
John S., Goleta, CA - myCharge® Hub Plus 6700mAh Rechargeable Power Bank
John C., Bakersfield, CA - myCharge® Hub Plus 6700mAh Rechargeable Power Bank
John C., San Pedro, CA - myCharge® Hub Plus 6700mAh Rechargeable Power Bank
John F., Santa Barbara, CA - myCharge® Hub Plus 6700mAh Rechargeable Power Bank
John H., Santa Barbara, CA - myCharge® Hub Plus 6700mAh Rechargeable Power Bank
John Z., Santa Maria, CA - myCharge® Hub Plus 6700mAh Rechargeable Power Bank
John E., Santa Barbara, CA - Naxa® 10.1" TFT LED Digital Photo Frame
John K., Glendora, CA - Naxa® 10.1" TFT LED Digital Photo Frame
John C., Atascadero, CA - Naxa® 10.1" TFT LED Digital Photo Frame
John S., Thousand Oaks, CA - Naxa® 10.1" TFT LED Digital Photo Frame
John P., West Hills, CA - Naxa® 10.1" TFT LED Digital Photo Frame
John G., Henderson, NV - Naxa® 10.1" TFT LED Digital Photo Frame
John R., Burbank, CA - Spa & Wellness Gift Card
John R., Seattle, WA - Spa & Wellness Gift Card
John W., Santa Ana, CA - Spa & Wellness Gift Card
John O., Castaic, CA - Spa & Wellness Gift Card
John K., Sn Luis Obisp, CA - Spa & Wellness Gift Card
John H., Los Angeles, CA - Spa & Wellness Gift Card
John S., Torrance, CA - Spa & Wellness Gift Card
John A S., Lompoc, CA - Omaha Steaks® Gourmet Gift Certificate
John And Julie A., Santa Barbara, CA - Spa & Wellness Gift Card
John E. S., Santa Maria, CA - BlackFire® Clamplight Lantern
John P M., Pacific Plsds, CA - Tasco® 16x32 Binocular
John T S., Rancho Mirage, CA - myCharge® Hub Plus 6700mAh Rechargeable Power Bank
Jolynn S., Manteca, CA - Omaha Steaks® Gourmet Gift Certificate
Jon N., Santa Maria, CA - Leatherman® Rebar Multi-Tool
Jon M., San Jose, CA - myCharge® Hub Plus 6700mAh Rechargeable Power Bank
Jon M., Paso Robles, CA - Spa & Wellness Gift Card
Jon M., Santa Barbara, CA - Spa & Wellness Gift Card
Jon C H., Santa Barbara, CA - Naxa® 10.1" TFT LED Digital Photo Frame
Jonathan K., Los Angeles, CA - Samsung® 11.6" Chromebook 3 1.6GHz 4GB Black
Jonathan B., Santa Barbara, CA - Naxa® Digital CD Microsystem with Bluetooth
Jonathan S., Santa Barbara, CA - Leatherman® Rebar Multi-Tool
Jonathan R., Carpinteria, CA - Omaha Steaks® Gourmet Gift Certificate
Jonathan F., Santa Maria, CA - myCharge® Hub Plus 6700mAh Rechargeable Power Bank
Jonathan R., Templeton, CA - Naxa® 10.1" TFT LED Digital Photo Frame
Jonette B., San Pedro, CA - Outdoor Tech® Buckshot Pro Portable Speaker/Light/Powerbank
Jonnie M., Laguna Niguel, CA - Spa & Wellness Gift Card
Jordan L., Santa Monica, CA - Omaha Steaks® Gourmet Gift Certificate
Jorge H., Los Angeles, CA - Samsung® Blu-Ray Disc Player
Jorge A., Santa Barbara, CA - Spa & Wellness Gift Card
Jose H., Canoga Park, CA - Apple® 4th Generation Apple TV 32GB w/ HDMI Cable
Jose B., Santa Ynez, CA - Omaha Steaks® Gourmet Gift Certificate
Jose F., La Habra, CA - Omaha Steaks® Gourmet Gift Certificate
Jose B., Ventura, CA - Naxa® 10.1" TFT LED Digital Photo Frame
Jose Hernandez C., Santa Maria, CA - Spa & Wellness Gift Card
Jose R F., Lompoc, CA - Leatherman® Rebar Multi-Tool
Josefina H., Grover Beach, CA - iHome® Bluetooth Dual Alarm FM Clock w/ Dual USB Charging
Joseph W., Santa Monica, CA - High Sierra® Braidwood 20" Hard Side Spinner
Joseph M., Camarillo, CA - Naxa® 10" Swivel Screen Portable DVD Player
Joseph U., Portland, ME - Dyson® 10" Air Multiplier White/Silver
Joseph P., Ventura, CA - Apple® iPod Nano 16GB
Joseph C., Santa Barbara, CA - Midland® 30-Mile Two Way Radios w/ Chargers
Joseph B., Altadena, CA - Midland® 30-Mile Two Way Radios w/ Chargers
Joseph C., West Hills, CA - Tasco® 16x32 Binocular
Joseph F., New York, NY - BlackFire® Clamplight Lantern
Joseph M., Los Angeles, CA - Omaha Steaks® Gourmet Gift Certificate
Joseph C., Grover Beach, CA - myCharge® Hub Plus 6700mAh Rechargeable Power Bank
Joseph K., Lompoc, CA - Naxa® 10.1" TFT LED Digital Photo Frame
Joseph B., Carpinteria, CA - Naxa® 10.1" TFT LED Digital Photo Frame
Joseph H., Santa Barbara, CA - Spa & Wellness Gift Card
Joseph Edward M., Long Beach, CA - Spa & Wellness Gift Card
Josephine W., Santa Barbara, CA - Omaha Steaks® Gourmet Gift Certificate
Josephine G., Ventura, CA - Naxa® 10.1" TFT LED Digital Photo Frame
Josh F., Santa Barbara, CA - Leatherman® Rebar Multi-Tool
Josh A., Santa Monica, CA - Spa & Wellness Gift Card
Joshua B., Sn Luis Obisp, CA - Spa & Wellness Gift Card
Joy F., Fillmore, CA - Naxa® 10.1" TFT LED Digital Photo Frame
Joyce P., Ishpeming, MI - Naxa® 10.1" TFT LED Digital Photo Frame
Joyce S., Kilauea, HI - Spa & Wellness Gift Card
Joyce A P., Newport Beach, CA - Omaha Steaks® Gourmet Gift Certificate
Joyce And Anthony O., Arroyo Grande, CA - Omaha Steaks® Gourmet Gift Certificate
Joyce Van W., Santa Barbara, CA - Leatherman® Rebar Multi-Tool
Juan B., Oxnard, CA - Tasco® 16x32 Binocular
Juan D., Santa Maria, CA - Leatherman® Rebar Multi-Tool
Juan G., Lompoc, CA - Omaha Steaks® Gourmet Gift Certificate
Juan F., Oxnard, CA - Naxa® 10.1" TFT LED Digital Photo Frame
Juan L., Goleta, CA - Spa & Wellness Gift Card
Juanita D., Santa Barbara, CA - Apple® iPod Nano 16GB
Judith W., Los Angeles, CA - Omaha Steaks® Gourmet Gift Certificate
Judith B., Gaviota, CA - myCharge® Hub Plus 6700mAh Rechargeable Power Bank
Judy W., Woodland Hls, CA - Yamaha® Compact Desktop Audio Player
Julia C., Sn Luis Obisp, CA - High Sierra® Braidwood 28" Hardside Spinner Luggage
Julia W., Ventura, CA - BlackFire® Clamplight Lantern
Julia K., Porter Ranch, CA - Omaha Steaks® Gourmet Gift Certificate
Julia R., Nipomo, CA - myCharge® Hub Plus 6700mAh Rechargeable Power Bank
Julie S., Fresno, CA - Casio® Twin Sensor Sports Watch
Julie G., Los Angeles, CA - Naxa® 10" Swivel Screen Portable DVD Player
Julie W., Altadena, CA - Fitbit® Flex 2 Fitness Wristband
Julie D., Goleta, CA - Apple® 4th Generation Apple TV 32GB w/ HDMI Cable
Julie H., West Linn, OR - Midland® 30-Mile Two Way Radios w/ Chargers
Julie G., Santa Barbara, CA - Midland® 30-Mile Two Way Radios w/ Chargers
Julie S., Santa Barbara, CA - BlackFire® Clamplight Lantern
Julie H., Santa Barbara, CA - Leatherman® Rebar Multi-Tool
Julie C., Santa Barbara, CA - Omaha Steaks® Gourmet Gift Certificate
Julie H., Santa Barbara, CA - myCharge® Hub Plus 6700mAh Rechargeable Power Bank
Julie B., Goleta, CA - Spa & Wellness Gift Card
Julio R., Guadalupe, CA - BlackFire® Clamplight Lantern
Julio G., Oxnard, CA - Spa & Wellness Gift Card
June S., Thompson, CT - Leatherman® Rebar Multi-Tool
June B., Lompoc, CA - Spa & Wellness Gift Card
June Ailin S., Marina Dl Rey, CA - Tasco® 16x32 Binocular
Justin F., Santa Barbara, CA - BlackFire® Clamplight Lantern
Justin M., Solvang, CA - Naxa® 10.1" TFT LED Digital Photo Frame
K D F., Summerland, CA - myCharge® Hub Plus 6700mAh Rechargeable Power Bank
Kaci B., Westlake Village, CA - Naxa® 10.1" TFT LED Digital Photo Frame
Kandie C., Morro Bay, CA - Leatherman® Rebar Multi-Tool
Karen S., Santa Barbara, CA - Apple® Watch 38mm Silver Aluminum Case w/ White Sport Band
Karen V., Whittier, CA - Outdoor Tech® Turtle Shell 3.0 Waterproof Bluetooth Speaker
Karen A., Pacific Plsds, CA - Naxa® Digital CD Microsystem with Bluetooth
Karen B., Santa Barbara, CA - Apple® iPod Nano 16GB
Karen H., Los Osos, CA - Midland® 30-Mile Two Way Radios w/ Chargers
Karen C., Grafton, WI - Tasco® 16x32 Binocular
Karen H., Lancaster, CA - Omaha Steaks® Gourmet Gift Certificate
Karen H., Lompoc, CA - myCharge® Hub Plus 6700mAh Rechargeable Power Bank
Karen R., Templeton, CA - myCharge® Hub Plus 6700mAh Rechargeable Power Bank
Karen R., Santa Barbara, CA - myCharge® Hub Plus 6700mAh Rechargeable Power Bank
Karen C., Sn Luis Obisp, CA - Naxa® 10.1" TFT LED Digital Photo Frame
Karen A., Sn Luis Obisp, CA - Spa & Wellness Gift Card
Karen R A., Oxnard, CA - Midland® 30-Mile Two Way Radios w/ Chargers
Kari S., Santa Barbara, CA - Yamaha® Compact Desktop Audio Player
Kari A., Avila Beach, CA - Tasco® 16x32 Binocular
Kari Ann G., Santa Barbara, CA - Leatherman® Rebar Multi-Tool
Karina C., Santa Barbara, CA - Omaha Steaks® Gourmet Gift Certificate
Karineh M., Reseda, CA - Omaha Steaks® Gourmet Gift Certificate
Karl V., Santa Barbara, CA - Spa & Wellness Gift Card
Karl H G., Santa Barbara, CA - Supersonic® 4.5" Unlocked Android 5.1 4G LTE Smartphone
Karla R., Newport Beach, CA - Spa & Wellness Gift Card
Karyn G., Ventura, CA - Omaha Steaks® Gourmet Gift Certificate
Kate B., Los Angeles, CA - Omaha Steaks® Gourmet Gift Certificate
Katerina P., Arroyo Grande, CA - myCharge® Hub Plus 6700mAh Rechargeable Power Bank
Katherine M., Pismo Beach, CA - Midland® 30-Mile Two Way Radios w/ Chargers
Kathi N., Morro Bay, CA - Midland® 30-Mile Two Way Radios w/ Chargers
Kathleen K., Sylmar, CA - Sony 2.1 Channel Bluetooth Sound Bar w/ Wired Subwoofer
Kathleen D., Florence, KY - BlackFire® Clamplight Lantern
Kathleen L., Morro Bay, CA - Naxa® 10.1" TFT LED Digital Photo Frame
Kathleen F., Santa Barbara, CA - Naxa® 10.1" TFT LED Digital Photo Frame
Kathleen M., Simi Valley, CA - Spa & Wellness Gift Card
Kathleen C., Paso Robles, CA - Spa & Wellness Gift Card
Kathryn G., Arroyo Grande, CA - myCharge® Hub Plus 6700mAh Rechargeable Power Bank
Kathryne G., Santa Monica, CA - Tasco® 16x32 Binocular
Kathy S., Simi Valley, CA - Midland® 30-Mile Two Way Radios w/ Chargers
Kathy H., Bakersfield, CA - Omaha Steaks® Gourmet Gift Certificate
Kathy F., Moorpark, CA - myCharge® Hub Plus 6700mAh Rechargeable Power Bank
Kathy C., Santa Barbara, CA - myCharge® Hub Plus 6700mAh Rechargeable Power Bank
Kathy J O., Santa Barbara, CA - Spa & Wellness Gift Card
Katie A., Santa Barbara, CA - Casio® Twin Sensor Sports Watch
Katie G., Ventura, CA - Midland® 30-Mile Two Way Radios w/ Chargers
Katrin R., Newport Coast, CA - Midland® 30-Mile Two Way Radios w/ Chargers
Katrin D., Glendale, CA - Leatherman® Rebar Multi-Tool
Katya A., Oxnard, CA - Yamaha® Compact Desktop Audio Player
Keerthy M., Odenton, MD - myCharge® Hub Plus 6700mAh Rechargeable Power Bank
Keith T., Santa Monica, CA - Apple® 4th Generation Apple TV 32GB w/ HDMI Cable
Keith Z., Santa Barbara, CA - Tasco® 16x32 Binocular
Keith B., Atascadero, CA - Spa & Wellness Gift Card
Keith F., Santa Margar, CA - Spa & Wellness Gift Card
Keith & Shalini P., San Pedro, CA - Tasco® 16x32 Binocular
Kelly D., Santa Barbara, CA - BlackFire® Clamplight Lantern
Kelly C., Ventura, CA - BlackFire® Clamplight Lantern
Kelly Z., Santa Barbara, CA - Omaha Steaks® Gourmet Gift Certificate
Ken G., Anaheim, CA - myCharge® Hub Plus 6700mAh Rechargeable Power Bank
Ken A., Westlake Vlg, CA - Naxa® 10.1" TFT LED Digital Photo Frame
Ken R., Sn Luis Obisp, CA - Naxa® 10.1" TFT LED Digital Photo Frame
Ken F., Laguna Hills, CA - Naxa® 10.1" TFT LED Digital Photo Frame
Kenia Z., Santa Maria, CA - Naxa® 10.1" TFT LED Digital Photo Frame
Kenneth H., Santa Barbara, CA - Samsung® Galaxy Tab A 7.0 8GB Black
Kenneth W., Las Vegas, NV - Midland® 30-Mile Two Way Radios w/ Chargers
Kenneth W., Rocklin, CA - BlackFire® Clamplight Lantern
Kenneth P., Paso Robles, CA - BlackFire® Clamplight Lantern
Kenneth J., Bakersfield, CA - Omaha Steaks® Gourmet Gift Certificate
Kenneth H., Newbury Park, CA - Naxa® 10.1" TFT LED Digital Photo Frame
Kenneth W., Santa Maria, CA - Naxa® 10.1" TFT LED Digital Photo Frame
Kenneth C., Santa Barbara, CA - Naxa® 10.1" TFT LED Digital Photo Frame
Kenneth P S., Santa Barbara, CA - Omaha Steaks® Gourmet Gift Certificate
Kent W. D., Santa Barbara, CA - Midland® 30-Mile Two Way Radios w/ Chargers
Kerrie V., Santa Barbara, CA - Spa & Wellness Gift Card
Kert J., Encinitas, CA - BlackFire® Clamplight Lantern
Kevin C., Crescent City, CA - High Sierra® Braidwood 28" Hardside Spinner Luggage
Kevin K., Santa Barbara, CA - Midland® 30-Mile Two Way Radios w/ Chargers
Kevin M., Glendale, CA - myCharge® Hub Plus 6700mAh Rechargeable Power Bank
Kevin N., Santa Monica, CA - Naxa® 10.1" TFT LED Digital Photo Frame
Kevin C., Chicago, IL - Naxa® 10.1" TFT LED Digital Photo Frame
Kevin C., S Pasadena, CA - Naxa® 10.1" TFT LED Digital Photo Frame
Khay S., Atascadero, CA - Spa & Wellness Gift Card
Kim A., Santa Maria, CA - iLuv® Portable Floating Waterproof Bluetooth Speaker
Kim H., Encino, CA - Fitbit® Flex 2 Fitness Wristband
Kim B., Atascadero, CA - Leatherman® Rebar Multi-Tool
Kim D., Lakewood, CO - myCharge® Hub Plus 6700mAh Rechargeable Power Bank
Kimberley F., Santa Barbara, CA - Apple® Watch 38mm Silver Aluminum Case w/ White Sport Band
Kimberly B., Santa Barbara, CA - Tasco® 16x32 Binocular
Kimberly C., Sn Luis Obisp, CA - Omaha Steaks® Gourmet Gift Certificate
Kimberly D., Oxnard, CA - Naxa® 10.1" TFT LED Digital Photo Frame
Kimi Y., Venice, CA - Omaha Steaks® Gourmet Gift Certificate
Kip E., Santa Barbara, CA - Bushnell® 3"X525 GOTO NORTHSTAR Telescope
Kirsten L., Ventura, CA - High Sierra® Braidwood 28" Hardside Spinner Luggage
Kirsten K., Santa Barbara, CA - myCharge® Hub Plus 6700mAh Rechargeable Power Bank
Kody P., San Luis Obispo, CA - Samsung® Galaxy Tab A 7.0 8GB Black
Kristen J., Santa Barbara, CA - BlackFire® Clamplight Lantern
Kristi L., Yorba Linda, CA - BlackFire® Clamplight Lantern
Kristi K., Bluffdale, UT - myCharge® Hub Plus 6700mAh Rechargeable Power Bank
Kristi K L., Santa Barbara, CA - High Sierra® Braidwood 28" Hardside Spinner Luggage
Kristin B., Pomona, CA - Naxa® 10.1" TFT LED Digital Photo Frame
Kristina A., Solvang, CA - Spa & Wellness Gift Card
Kristina D., Pacific Plsds, CA - Spa & Wellness Gift Card
Kristine S., Santa Barbara, CA - High Sierra® Braidwood 28" Hardside Spinner Luggage
Kristine Marie A., Clear Lake, IA - myCharge® Hub Plus 6700mAh Rechargeable Power Bank
Kurt S., Rch Palos Vrd, CA - Omaha Steaks® Gourmet Gift Certificate
Kurt B., Los Angeles, CA - Omaha Steaks® Gourmet Gift Certificate
Kyo K., Anaheim, CA - Omaha Steaks® Gourmet Gift Certificate
L W., Ventura, CA - Spa & Wellness Gift Card
L. D., Santa Barbara, CA - Spa & Wellness Gift Card
Lailan M., Carpinteria, CA - Naxa® 10.1" TFT LED Digital Photo Frame
Lamonte B., Santa Barbara, CA - iLuv® Portable Floating Waterproof Bluetooth Speaker
Lana H., Oakview, CA - Naxa® 10.1" TFT LED Digital Photo Frame
Lance A., Carson, CA - myCharge® Hub Plus 6700mAh Rechargeable Power Bank
Lara V., Buellton, CA - Naxa® 10.1" TFT LED Digital Photo Frame
Lark L., San Mateo, CA - Samsung® Galaxy Tab A 7.0 8GB Black
Larrie E., Newbury Park, CA - Canon® PIXMA® Printer TS5020
Larry B., Bakersfield, CA - Midland® 30-Mile Two Way Radios w/ Chargers
Larry M., Fountain Vly, CA - Leatherman® Rebar Multi-Tool
Larry R., Ojai, CA - Omaha Steaks® Gourmet Gift Certificate
Larry P., Lakewood, CA - Omaha Steaks® Gourmet Gift Certificate
Larry J., Los Angeles, CA - myCharge® Hub Plus 6700mAh Rechargeable Power Bank
Larry L., Marina Dl Rey, CA - Naxa® 10.1" TFT LED Digital Photo Frame
Larry G., Santa Maria, CA - Naxa® 10.1" TFT LED Digital Photo Frame
Larry S., Long Beach, CA - Naxa® 10.1" TFT LED Digital Photo Frame
Larry D G., Santa Barbara, CA - myCharge® Hub Plus 6700mAh Rechargeable Power Bank
Lars D., Ventura, CA - Midland® 30-Mile Two Way Radios w/ Chargers
Laszlo H., Santa Barbara, CA - Leatherman® Rebar Multi-Tool
Laura B., Newark, CA - BlackFire® Clamplight Lantern
Laura L., Camarillo, CA - Omaha Steaks® Gourmet Gift Certificate
Laura S., Santa Barbara, CA - Omaha Steaks® Gourmet Gift Certificate
Laura L., Dana Point, CA - myCharge® Hub Plus 6700mAh Rechargeable Power Bank
Laura V., Santa Paula, CA - myCharge® Hub Plus 6700mAh Rechargeable Power Bank
Laura G., Los Angeles, CA - myCharge® Hub Plus 6700mAh Rechargeable Power Bank
Laura W., Carmel, NY - myCharge® Hub Plus 6700mAh Rechargeable Power Bank
Laura B., Camarillo, CA - Naxa® 10.1" TFT LED Digital Photo Frame
Laura S., Franklin Lks, NJ - Spa & Wellness Gift Card
Lauren M., Santa Barbara, CA - Spa & Wellness Gift Card
Laurie T., Santa Maria, CA - Samsung® 11.6" Chromebook 3 1.6GHz 4GB Black
Laurie A., Ventura, CA - myCharge® Hub Plus 6700mAh Rechargeable Power Bank
Laurie B., Goleta, CA - Naxa® 10.1" TFT LED Digital Photo Frame
Lawrence M., Simi Valley, CA - High Sierra® Braidwood 28" Hardside Spinner Luggage
Lawrence A., Nipomo, CA - BlackFire® Clamplight Lantern
Lawrence B., Laguna Niguel, CA - Omaha Steaks® Gourmet Gift Certificate
Lawrence D B., Santa Barbara, CA - Omaha Steaks® Gourmet Gift Certificate
Lawrence S P., Goleta, CA - Midland® 30-Mile Two Way Radios w/ Chargers
Leah G., Buellton, CA - Omaha Steaks® Gourmet Gift Certificate
Lee H., Santa Barbara, CA - Samsung® Blu-Ray Disc Player
Lee S., Oxnard, CA - Omaha Steaks® Gourmet Gift Certificate
Lee L., Lake Sherwood, CA - Omaha Steaks® Gourmet Gift Certificate
Lee C B., Sn Luis Obisp, CA - Spa & Wellness Gift Card
Leilani W., Oxnard, CA - myCharge® Hub Plus 6700mAh Rechargeable Power Bank
Lena K., Fullerton, CA - Tasco® 16x32 Binocular
Leo M P., Bishop, CA - Omaha Steaks® Gourmet Gift Certificate
Leo W T., Atascadero, CA - Ion Audio® Tailgater Express Wireless Portable Speaker System
Leonard C., Oxnard, CA - iHome® Bluetooth Dual Alarm FM Clock w/ Dual USB Charging
Leonard Y., Santa Barbara, CA - BlackFire® Clamplight Lantern
Leonard H., Santa Barbara, CA - myCharge® Hub Plus 6700mAh Rechargeable Power Bank
Leonard K., Orcutt, CA - Naxa® 10.1" TFT LED Digital Photo Frame
Leonard H., Buena Park, CA - Spa & Wellness Gift Card
Leonard S., Ventura, CA - Spa & Wellness Gift Card
Leonel C., Los Angeles, CA - Naxa® 10.1" TFT LED Digital Photo Frame
Leonor C., Santa Maria, CA - Apple® iPod Nano 16GB
Leonora R., Santa Ynez, CA - Omaha Steaks® Gourmet Gift Certificate
Leslie S., Orange, CA - Omaha Steaks® Gourmet Gift Certificate
Leslie S., Santa Barbara, CA - Omaha Steaks® Gourmet Gift Certificate
Leslie K., Oxnard, CA - Naxa® 10.1" TFT LED Digital Photo Frame
Leslie S., Santa Ynez, CA - Spa & Wellness Gift Card
Leslie V M., Costa Mesa, CA - Apple® iPod Nano 16GB
Lewko T., Goleta, CA - Naxa® 10.1" TFT LED Digital Photo Frame
Lexi H., Santa Barbara, CA - Spa & Wellness Gift Card
Liane W., Bakersfield, CA - Sony® Micro Music System with Bluetooth
Liberty P., Lompoc, CA - myCharge® Hub Plus 6700mAh Rechargeable Power Bank
Lidia G., Goleta, CA - Naxa® Digital CD Microsystem with Bluetooth
Lidiya K., Santa Barbara, CA - myCharge® Hub Plus 6700mAh Rechargeable Power Bank
Liliana M., Ventura, CA - Midland® 30-Mile Two Way Radios w/ Chargers
Lilit A., Sun Valley, CA - Naxa® 10.1" TFT LED Digital Photo Frame
Lina L., Woodland Hls, CA - Leatherman® Rebar Multi-Tool
Linda S., Coto De Caza, CA - Apple® Watch 38mm Silver Aluminum Case w/ White Sport Band
Linda B., Santa Barbara, CA - Apple® iPod Nano 16GB
Linda W., Grass Valley, CA - Apple® iPod Nano 16GB
Linda K., Cambria, CA - Midland® 30-Mile Two Way Radios w/ Chargers
Linda H., San Juan Capistrano, CA - Omaha Steaks® Gourmet Gift Certificate
Linda I., Pismo Beach, CA - Omaha Steaks® Gourmet Gift Certificate
Linda L., Santa Monica, CA - myCharge® Hub Plus 6700mAh Rechargeable Power Bank
Linda F., Santa Barbara, CA - myCharge® Hub Plus 6700mAh Rechargeable Power Bank
Linda P., Santa Barbara, CA - myCharge® Hub Plus 6700mAh Rechargeable Power Bank
Linda P., Capinteria, CA - myCharge® Hub Plus 6700mAh Rechargeable Power Bank
Linda B., Nipomo, CA - myCharge® Hub Plus 6700mAh Rechargeable Power Bank
Linda A., Santa Barbara, CA - Naxa® 10.1" TFT LED Digital Photo Frame
Linda O., San Luis Obispo, CA - Spa & Wellness Gift Card
Linda C., Arroyo Grande, CA - Spa & Wellness Gift Card
Linda M., Santa Barbara, CA - Spa & Wellness Gift Card
Linda E., Santa Barbara, CA - Spa & Wellness Gift Card
Lindy S., Thousand Oaks, CA - Midland® 30-Mile Two Way Radios w/ Chargers
Lisa B., Santa Monica, CA - Ninja® Nutri Ninja Pro Blender
Lisa G., Calabasas, CA - Outdoor Tech® Turtle Shell 3.0 Waterproof Bluetooth Speaker
Lisa M., Dana Point, CA - Apple® 4th Generation Apple TV 32GB w/ HDMI Cable
Lisa P., Santa Barbara, CA - Tasco® 16x32 Binocular
Lisa B., Santa Ynez, CA - BlackFire® Clamplight Lantern
Lisa D., Ventura, CA - Leatherman® Rebar Multi-Tool
Lisa Z., Santa Maria, CA - Omaha Steaks® Gourmet Gift Certificate
Lisa N., Irvine, CA - myCharge® Hub Plus 6700mAh Rechargeable Power Bank
Lisa J., Santa Maria, CA - Naxa® 10.1" TFT LED Digital Photo Frame
Lisa M., Newport Beach, CA - Naxa® 10.1" TFT LED Digital Photo Frame
Lisa H., Santa Maria, CA - Spa & Wellness Gift Card
Lisa F., Ventura, CA - Spa & Wellness Gift Card
Lise D., Santa Barbara, CA - Naxa® 10.1" TFT LED Digital Photo Frame
Lise B., Goleta, CA - Naxa® 10.1" TFT LED Digital Photo Frame
Liz K., Riverside, CA - Tasco® 16x32 Binocular
Lois L., Malibu, CA - myCharge® Hub Plus 6700mAh Rechargeable Power Bank
Lonni E., Santa Barbara, CA - Spa & Wellness Gift Card
Lonnie M., Chapel Hill, NC - Omaha Steaks® Gourmet Gift Certificate
Loren D., Ojai, CA - Samsung® Blu-Ray Disc Player
Loren L., Orange, CA - Apple® iPod Nano 16GB
Loren N., Desert Shores, CA - Spa & Wellness Gift Card
Lorena C., Santa Barbara, CA - Naxa® 10.1" TFT LED Digital Photo Frame
Lorena D., Santa Maria, CA - Spa & Wellness Gift Card
Lori F., Coos Bay, OR - AEE® GPS Drone Quadcopter Full HD 1080P 16MP
Lori M., Santa Barbara, CA - Omaha Steaks® Gourmet Gift Certificate
Lori G., Camarillo, CA - Omaha Steaks® Gourmet Gift Certificate
Lori W., Buellton, CA - Naxa® 10.1" TFT LED Digital Photo Frame
Lori A., Chicago, IL - Naxa® 10.1" TFT LED Digital Photo Frame
Lorie D., Novato, CA - myCharge® Hub Plus 6700mAh Rechargeable Power Bank
Loriel M., Santa Barbara, CA - Omaha Steaks® Gourmet Gift Certificate
Louis B., Grover Beach, CA - myCharge® Hub Plus 6700mAh Rechargeable Power Bank
Louis T., Ventura, CA - myCharge® Hub Plus 6700mAh Rechargeable Power Bank
Louis G., Granada Hills, CA - myCharge® Hub Plus 6700mAh Rechargeable Power Bank
Louis Z., Los Osos, CA - Naxa® 10.1" TFT LED Digital Photo Frame
Louise W., Santa Barbara, CA - Casio® Twin Sensor Sports Watch
Louise B., Marina Del Rey, CA - High Sierra® Braidwood 28" Hardside Spinner Luggage
Lourdes C., Santa Barbara, CA - BlackFire® Clamplight Lantern
Lourdes B., Atascadero, CA - Omaha Steaks® Gourmet Gift Certificate
Lucia P., Porterville, CA - myCharge® Hub Plus 6700mAh Rechargeable Power Bank
Lucille C., Goleta, CA - Naxa® 10.1" TFT LED Digital Photo Frame
Lucinda B., Bainbridge Island, WA - Tasco® 16x32 Binocular
Luigina S., Montecito, CA - Sony® Micro Music System with Bluetooth
Luis V., Santa Barbara, CA - Naxa® 10.1" TFT LED Digital Photo Frame
Luis V., Santa Maria, CA - Spa & Wellness Gift Card
Luis C., Simi Valley, CA - Spa & Wellness Gift Card
Luke B., Santa Barbara, CA - myCharge® Hub Plus 6700mAh Rechargeable Power Bank
Lung V., Santa Barbara, CA - Naxa® 10.1" TFT LED Digital Photo Frame
Luz Isabell A., Oxnard, CA - Omaha Steaks® Gourmet Gift Certificate
Lydia P., Santa Barbara, CA - Spa & Wellness Gift Card
Lydonna W., Santa Barbara, CA - Spa & Wellness Gift Card
Lyle R., Los Angeles, CA - myCharge® Hub Plus 6700mAh Rechargeable Power Bank
Lynn A., Gig Harbor, WA - Sony 2.1 Channel Bluetooth Sound Bar w/ Wired Subwoofer
Lynn S., Santa Maria, CA - BlackFire® Clamplight Lantern
Lynn S., Lake Elsinore, CA - Omaha Steaks® Gourmet Gift Certificate
Lynn H., Los Angeles, CA - myCharge® Hub Plus 6700mAh Rechargeable Power Bank
Lynn H., Santa Barbara, CA - Spa & Wellness Gift Card
Lynne B., Irvine, CA - Spa & Wellness Gift Card
M E O., Ventura, CA - Omaha Steaks® Gourmet Gift Certificate
Machel S., Goleta, CA - myCharge® Hub Plus 6700mAh Rechargeable Power Bank
Madeleine L., Los Angeles, CA - myCharge® Hub Plus 6700mAh Rechargeable Power Bank
Madonna M., Oceanside, CA - Spa & Wellness Gift Card
Mae-Li A., Montgomery, AL - Casio® Twin Sensor Sports Watch
Majid S., Calabasas, CA - Omaha Steaks® Gourmet Gift Certificate
Makena H., Venice, CA - Naxa® 10.1" TFT LED Digital Photo Frame
Maki D., Lompoc, CA - Leatherman® Rebar Multi-Tool
Malinda H., Santa Maria, CA - myCharge® Hub Plus 6700mAh Rechargeable Power Bank
Malindi D., Marina Del Rey, CA - Leatherman® Rebar Multi-Tool
Malissa A C., Valencia, CA - BlackFire® Clamplight Lantern
Mandya V., Spokane, WA - Spa & Wellness Gift Card
Manfredo M., Chatsworth, CA - Naxa® 10.1" TFT LED Digital Photo Frame
Manhar P., Chatsworth, CA - Omaha Steaks® Gourmet Gift Certificate
Manickam V., Simi Valley, CA - Magellan® DashCam
Manny G., Pasadena, CA - Omaha Steaks® Gourmet Gift Certificate
Manolito B., Santa Maria, CA - BlackFire® Clamplight Lantern
Manuer Josel V., Oxnard, CA - Spa & Wellness Gift Card
Marc M., Santa Barbara, CA - Midland® 30-Mile Two Way Radios w/ Chargers
Marc D., Marina Del Rey, CA - Tasco® 16x32 Binocular
Marc K., Gilbert, AZ - Omaha Steaks® Gourmet Gift Certificate
Marc C., San Luis Obispo, CA - Spa & Wellness Gift Card
Marc S. C., Santa Maria, CA - myCharge® Hub Plus 6700mAh Rechargeable Power Bank
Marcel C., Valencia, CA - Naxa® 10.1" TFT LED Digital Photo Frame
Marcelino Grano G., Solvang, CA - Leatherman® Rebar Multi-Tool
Marcella M., Sn Luis Obisp, CA - Naxa® 10.1" TFT LED Digital Photo Frame
Marcia R., Santa Barbara, CA - Naxa® 10.1" TFT LED Digital Photo Frame
Marcia G., Manhattan Bch, CA - Spa & Wellness Gift Card
Marco B., Burbank, CA - Tasco® 16x32 Binocular
Marco L., Goleta, CA - Naxa® 10.1" TFT LED Digital Photo Frame
Marco M., Venice, CA - Naxa® 10.1" TFT LED Digital Photo Frame
Marco S., Santa Maria, CA - Spa & Wellness Gift Card
Marcoli C., Simi Valley, CA - myCharge® Hub Plus 6700mAh Rechargeable Power Bank
Marcos G., Los Angeles, CA - Fitbit® Flex 2 Fitness Wristband
Marcus M., Topanga, CA - Omaha Steaks® Gourmet Gift Certificate
Mardoqueo R., Santa Maria, CA - Apple® iPod Nano 16GB
Margaret K., Van Nuys, CA - Leatherman® Rebar Multi-Tool
Margaret M., Santa Barbara, CA - Leatherman® Rebar Multi-Tool
Margaret G., Pls Vrds Est, CA - myCharge® Hub Plus 6700mAh Rechargeable Power Bank
Margaret W., Long Beach, CA - myCharge® Hub Plus 6700mAh Rechargeable Power Bank
Margaret L., Templeton, CA - Naxa® 10.1" TFT LED Digital Photo Frame
Margaret L W., Santa Barbara, CA - Tasco® 16x32 Binocular
Margit V., Redding, CT - BlackFire® Clamplight Lantern
Margo R., Cathedral Cty, CA - Omaha Steaks® Gourmet Gift Certificate
Maria M., Oxnard, CA - Samsung® Blu-Ray Disc Player
Maria O., Playa Del Rey, CA - Ninja® Nutri Ninja Pro Blender
Maria B., Paso Robles, CA - Leatherman® Rebar Multi-Tool
Maria C., Lompoc, CA - Naxa® 10.1" TFT LED Digital Photo Frame
Maria M., Goleta, CA - Spa & Wellness Gift Card
Maria M., Guadalupe, CA - Spa & Wellness Gift Card
Maria De Jesus N., Los Angeles, CA - BlackFire® Clamplight Lantern
Maria-Elena C., Santa Barbara, CA - Naxa® 10.1" TFT LED Digital Photo Frame
Marian H., Montebello, CA - Ion Audio® Tailgater Express Wireless Portable Speaker System
Marian M., Edmonds, WA - Naxa® 10.1" TFT LED Digital Photo Frame
Marianne C., Santa Barbara, CA - Leatherman® Rebar Multi-Tool
Marianne H., Santa Barbara, CA - Naxa® 10.1" TFT LED Digital Photo Frame
Maricruz D., Mc Farland, CA - Omaha Steaks® Gourmet Gift Certificate
Marie B., Oceano, CA - High Sierra® Braidwood 28" Hardside Spinner Luggage
Marie S., Santa Maria, CA - myCharge® Hub Plus 6700mAh Rechargeable Power Bank
Marie H., Rock Springs, WY - Spa & Wellness Gift Card
Marie M., Santa Barbara, CA - Spa & Wellness Gift Card
Marie A., Goleta, CA - Spa & Wellness Gift Card
Marie L J., Santa Barbara, CA - Leatherman® Rebar Multi-Tool
Marilyn N., Santa Barbara, CA - Midland® 30-Mile Two Way Radios w/ Chargers
Marilyn A., Anaheim, CA - Tasco® 16x32 Binocular
Marilyn G., Lake Forest, CA - Naxa® 10.1" TFT LED Digital Photo Frame
Marilyn H., San Clemente, CA - Spa & Wellness Gift Card
Marilyn J. Z., Santa Barbara, CA - Spa & Wellness Gift Card
Marilynn T., Santa Barbara, CA - Spa & Wellness Gift Card
Marina K., Porter Ranch,, CA - BlackFire® Clamplight Lantern
Marina S., Seattle, WA - myCharge® Hub Plus 6700mAh Rechargeable Power Bank
Mario M., San Leandro, CA - myCharge® Hub Plus 6700mAh Rechargeable Power Bank
Mario S., San Jose, CA - Spa & Wellness Gift Card
Mario G C., Santa Barbara, CA - Leatherman® Rebar Multi-Tool
Marion H., Laguna Woods, CA - myCharge® Hub Plus 6700mAh Rechargeable Power Bank
Marion B., Selma, CA - myCharge® Hub Plus 6700mAh Rechargeable Power Bank
Marissa E., Santa Barbara, CA - Tasco® 16x32 Binocular
Marjorie J J., Seal Beach, CA - Leatherman® Rebar Multi-Tool
Mark S., Lompoc, CA - Supersonic® 4.5" Unlocked Android 5.1 4G LTE Smartphone
Mark L., Arroyo Grande, CA - Midland® 30-Mile Two Way Radios w/ Chargers
Mark M., Oxnard, CA - Tasco® 16x32 Binocular
Mark A., San Luis Obispo, CA - BlackFire® Clamplight Lantern
Mark V., Anaheim, CA - Leatherman® Rebar Multi-Tool
Mark F., Santa Barbara, CA - myCharge® Hub Plus 6700mAh Rechargeable Power Bank
Mark K., Lompoc, CA - myCharge® Hub Plus 6700mAh Rechargeable Power Bank
Mark W., Dana Point, CA - myCharge® Hub Plus 6700mAh Rechargeable Power Bank
Mark S., Santa Barbara, CA - myCharge® Hub Plus 6700mAh Rechargeable Power Bank
Mark C., Santa Barbara, CA - myCharge® Hub Plus 6700mAh Rechargeable Power Bank
Mark H., Santa Clarita, CA - Naxa® 10.1" TFT LED Digital Photo Frame
Mark B., Yukon, OK - Spa & Wellness Gift Card
Mark B., Santa Barbara, CA - Spa & Wellness Gift Card
Mark G., Santa Barbara, CA - Spa & Wellness Gift Card
Mark F., Santa Barbara, CA - Spa & Wellness Gift Card
Mark Alan H., Thousand Oaks, CA - Naxa® 10.1" TFT LED Digital Photo Frame
Mark G G., Santa Barbara, CA - myCharge® Hub Plus 6700mAh Rechargeable Power Bank
Marla F., Santa Barbara, CA - Omaha Steaks® Gourmet Gift Certificate
Marlene S., Nipomo, CA - Naxa® 10.1" TFT LED Digital Photo Frame
Marlin P., Lompoc, CA - BlackFire® Clamplight Lantern
Marlon B., Granada Hills, CA - Leatherman® Rebar Multi-Tool
Marsha W., Palmdale, CA - Ninja® Nutri Ninja Pro Blender
Mart O., Clovis, CA - AEE® MagiCam S70 Special Edition Action Camera
Marta R., Oxnard, CA - Naxa® 10.1" TFT LED Digital Photo Frame
Martha H., Santa Barbara, CA - High Sierra® Braidwood 28" Hardside Spinner Luggage
Martha H., Santa Barbara, CA - Midland® 30-Mile Two Way Radios w/ Chargers
Martha F., Santa Barbara, CA - Tasco® 16x32 Binocular
Martha G., Santa Barbara, CA - Naxa® 10.1" TFT LED Digital Photo Frame
Martha G., Santa Barbara, CA - Spa & Wellness Gift Card
Martha M., Templeton, CA - Spa & Wellness Gift Card
Martin S., Westlake Vlg, CA - Apple® 4th Generation Apple TV 32GB w/ HDMI Cable
Martin F., Goleta, CA - Spa & Wellness Gift Card
Martin B H., Simi Valley, CA - Spa & Wellness Gift Card
Martin P C., Dana Point, CA - Spa & Wellness Gift Card
Marvin T., Los Angeles, CA - Omaha Steaks® Gourmet Gift Certificate
Marvin J., Goleta, CA - Spa & Wellness Gift Card
Mary H., Morro Bay, CA - Neato® Botvac D3 Navigating Robot Vacuum
Mary L., Santa Barbara, CA - Tasco® 16x32 Binocular
Mary C., Santa Maria, CA - Tasco® 16x32 Binocular
Mary K., Santa Ynez, CA - BlackFire® Clamplight Lantern
Mary F., Mission Viejo, CA - Leatherman® Rebar Multi-Tool
Mary E., Santa Barbara, CA - Leatherman® Rebar Multi-Tool
Mary S., Santa Barbara, CA - Leatherman® Rebar Multi-Tool
Mary S., Santa Barbara, CA - Omaha Steaks® Gourmet Gift Certificate
Mary F., Long Beach, CA - Omaha Steaks® Gourmet Gift Certificate
Mary H., Arroyo Grande, CA - myCharge® Hub Plus 6700mAh Rechargeable Power Bank
Mary D., Sn Luis Obisp, CA - Naxa® 10.1" TFT LED Digital Photo Frame
Mary V., Oak View, CA - Spa & Wellness Gift Card
Mary L., Arroyo Grande, CA - Spa & Wellness Gift Card
Mary B., Guadalupe, CA - Spa & Wellness Gift Card
Mary A H., Paso Robles, CA - Leatherman® Rebar Multi-Tool
Mary Ann C., Newbury Park, CA - iHome® Bluetooth Dual Alarm FM Clock w/ Dual USB Charging
Mary Ann C., Ventura, CA - Apple® iPod Nano 16GB
Mary Bryan R., Asheville, NC - Naxa® 10.1" TFT LED Digital Photo Frame
Mary Jane M., Carpinteria, CA - Spa & Wellness Gift Card
Mary Jane B., #557, CA - Spa & Wellness Gift Card
Mary Jo P., Santa Barbara, CA - Omaha Steaks® Gourmet Gift Certificate
Mary Jo S., Henderson, NV - Omaha Steaks® Gourmet Gift Certificate
Mary K D., Camarillo, CA - myCharge® Hub Plus 6700mAh Rechargeable Power Bank
Mary Kay Z., Santa Barbara, CA - Naxa® 10.1" TFT LED Digital Photo Frame
Mary Lee W., Santa Barbara, CA - Spa & Wellness Gift Card
Mary Lou A., Lompoc, CA - Spa & Wellness Gift Card
Mary Rose H., Stockbridge, MA - BlackFire® Clamplight Lantern
Marybeth S., Dayton, VA - Ion Audio® Job Rocker Max Wireless All-Weather Rugged Speaker Black
Maryellen K., Santa Maria, CA - Tasco® 16x32 Binocular
Masoud M., Woodland Hills, CA - myCharge® Hub Plus 6700mAh Rechargeable Power Bank
Massi O., Winnetka, CA - Spa & Wellness Gift Card
Mathieu C., Palos Verdes Estate, CA - myCharge® Hub Plus 6700mAh Rechargeable Power Bank
Matt O., Arroyo Grande, CA - Apple® iPod Nano 16GB
Matt C., Santa Barbara, CA - myCharge® Hub Plus 6700mAh Rechargeable Power Bank
Matthew L., Ventura, CA - Omaha Steaks® Gourmet Gift Certificate
Matthew C., Thousand Oaks, CA - myCharge® Hub Plus 6700mAh Rechargeable Power Bank
Matthew B., Santa Maria, CA - Spa & Wellness Gift Card
Matthew S., Pismo Beach, CA - Spa & Wellness Gift Card
Matthew M., Santa Barbara, CA - Spa & Wellness Gift Card
Mattijs V., Santa Barbara, CA - Leatherman® Rebar Multi-Tool
Matty P., Ventura, CA - myCharge® Hub Plus 6700mAh Rechargeable Power Bank
Maung K., Carson, CA - Spa & Wellness Gift Card
Maureen M., Ventura, CA - BlackFire® Clamplight Lantern
Maurice B., Bellflower, CA - Spa & Wellness Gift Card
Mcginnis L., Athens, GA - Spa & Wellness Gift Card
Meena O., Pls Vrds Est, CA - Omaha Steaks® Gourmet Gift Certificate
Megan W., Sacramento, CA - Omaha Steaks® Gourmet Gift Certificate
Meghan S., Santa Ana, CA - Apple® 4th Generation Apple TV 32GB w/ HDMI Cable
Mei Y., Hermosa Beach, CA - Naxa® 10.1" TFT LED Digital Photo Frame
Melanie M., Santa Monica, CA - BlackFire® Clamplight Lantern
Melanie H., Los Angeles, CA - myCharge® Hub Plus 6700mAh Rechargeable Power Bank
Melanie S., Lompoc, CA - Naxa® 10.1" TFT LED Digital Photo Frame
Melinda L., Santa Barbara, CA - Supersonic® 4.5" Unlocked Android 5.1 4G LTE Smartphone
Melinda W., Laguna Beach, CA - Omaha Steaks® Gourmet Gift Certificate
Melinda M., Arroyo Grande, CA - Spa & Wellness Gift Card
Melissa T., Sn Luis Obisp, CA - BlackFire® Clamplight Lantern
Melissa S., Moorpark, CA - Leatherman® Rebar Multi-Tool
Melissa J., Newport Coast, CA - Omaha Steaks® Gourmet Gift Certificate
Melissa D., Alexandria, VA - Naxa® 10.1" TFT LED Digital Photo Frame
Melissa A S., Camarillo, CA - myCharge® Hub Plus 6700mAh Rechargeable Power Bank
Melvin J., Grover Beach, CA - myCharge® Hub Plus 6700mAh Rechargeable Power Bank
Mercedes O., Oxnard, CA - Omaha Steaks® Gourmet Gift Certificate
Meridel C., Port Hueneme, CA - myCharge® Hub Plus 6700mAh Rechargeable Power Bank
Merideth B., Sacramento, CA - Midland® 30-Mile Two Way Radios w/ Chargers
Merideth S., Woodland Hills, CA - Omaha Steaks® Gourmet Gift Certificate
Mesha F., Ventura, CA - BlackFire® Clamplight Lantern
Meta H., West Hills, CA - Omaha Steaks® Gourmet Gift Certificate
Michael W., Arroyo Grande, CA - Outdoor Tech® Buckshot Pro Portable Speaker/Light/Powerbank
Michael C., Santa Barbara, CA - Sony® 1.77" MP3/FM/Photo Player 16GB
Michael K., Santa Barbara, CA - Samsung® Galaxy Tab A 7.0 8GB Black
Michael S., Paso Robles, CA - High Sierra® Braidwood 28" Hardside Spinner Luggage
Michael C., Santa Barbara, CA - High Sierra® Braidwood 28" Hardside Spinner Luggage
Michael S., Minneapolis, MN - Midland® 30-Mile Two Way Radios w/ Chargers
Michael M., Sn Luis Obisp, CA - Tasco® 16x32 Binocular
Michael P., Studio City, CA - Tasco® 16x32 Binocular
Michael G., Sherman Oaks, CA - Tasco® 16x32 Binocular
Michael D., San Diego, CA - BlackFire® Clamplight Lantern
Michael A., Lompoc, CA - BlackFire® Clamplight Lantern
Michael O., Oxnard, CA - BlackFire® Clamplight Lantern
Michael G., Palm Springs, CA - Leatherman® Rebar Multi-Tool
Michael G., Claremont, CA - Leatherman® Rebar Multi-Tool
Michael A., Santa Barbara, CA - Leatherman® Rebar Multi-Tool
Michael F., Ventura, CA - Leatherman® Rebar Multi-Tool
Michael H., Santa Barbara, CA - Leatherman® Rebar Multi-Tool
Michael M., Woodland Hills, CA - Leatherman® Rebar Multi-Tool
Michael L., Palm Desert, CA - Leatherman® Rebar Multi-Tool
Michael L., Lompoc, CA - Omaha Steaks® Gourmet Gift Certificate
Michael S., Santa Monica, CA - Omaha Steaks® Gourmet Gift Certificate
Michael E., Newport Beach, CA - Omaha Steaks® Gourmet Gift Certificate
Michael L., San Diego, CA - Omaha Steaks® Gourmet Gift Certificate
Michael E., Santa Barbara, CA - Omaha Steaks® Gourmet Gift Certificate
Michael P., Goleta, CA - Omaha Steaks® Gourmet Gift Certificate
Michael D., Pacific Palisades, CA - Omaha Steaks® Gourmet Gift Certificate
Michael S., Temecula, CA - Omaha Steaks® Gourmet Gift Certificate
Michael E., Ventura, CA - myCharge® Hub Plus 6700mAh Rechargeable Power Bank
Michael L., Santa Monica, CA - myCharge® Hub Plus 6700mAh Rechargeable Power Bank
Michael P., Paso Robles, CA - myCharge® Hub Plus 6700mAh Rechargeable Power Bank
Michael C., Minneapolis, MN - Naxa® 10.1" TFT LED Digital Photo Frame
Michael A., Newbury Park, CA - Naxa® 10.1" TFT LED Digital Photo Frame
Michael H., Atascadero, CA - Naxa® 10.1" TFT LED Digital Photo Frame
Michael D., Arroyo Grande, CA - Naxa® 10.1" TFT LED Digital Photo Frame
Michael P., Marina Del Rey, CA - Naxa® 10.1" TFT LED Digital Photo Frame
Michael E., Paso Robles, CA - Naxa® 10.1" TFT LED Digital Photo Frame
Michael F., Woodland Hills, CA - Spa & Wellness Gift Card
Michael K., Oxnard, CA - Spa & Wellness Gift Card
Michael K., Chicago, IL - Spa & Wellness Gift Card
Michael D., Goleta, CA - Spa & Wellness Gift Card
Michael E., Denver, CO - Spa & Wellness Gift Card
Michael V., Lompoc, CA - Spa & Wellness Gift Card
Michael P., Santa Barbara, CA - Spa & Wellness Gift Card
Michael D., Santa Maria, CA - Spa & Wellness Gift Card
Michael W., Huntingtn Bch, CA - Spa & Wellness Gift Card
Michael L., Santa Maria, CA - Spa & Wellness Gift Card
Michael H F., Santa Barbara, CA - BlackFire® Clamplight Lantern
Michael J T., Hesperia, CA - Samsung® Galaxy Tab A 7.0 8GB Black
Michael S Y., Santa Barabara, CA - Spa & Wellness Gift Card
Michaelena D., Santa Barbara, CA - Spa & Wellness Gift Card
Michel H., Los Angeles, CA - Apple® iPod Nano 16GB
Michele E., Sherman Oaks, CA - Sony 2.1 Channel Bluetooth Sound Bar w/ Wired Subwoofer
Michele M., Arroyo Grande, CA - Magellan® DashCam
Michele O., Valencia, CA - Tasco® 16x32 Binocular
Michele P., Santa Barbara, CA - Omaha Steaks® Gourmet Gift Certificate
Michele O., Santa Barbara, CA - Naxa® 10.1" TFT LED Digital Photo Frame
Michele M., Santa Monica, CA - Spa & Wellness Gift Card
Michele S., Templeton, CA - Spa & Wellness Gift Card
Michele M., Agua Dulce, CA - Spa & Wellness Gift Card
Michele E G., Los Angeles, CA - Spa & Wellness Gift Card
Michelle E., Los Angeles, CA - Yamaha® Compact Desktop Audio Player
Michelle A., Paso Robles, CA - Leatherman® Rebar Multi-Tool
Michelle N., Eastvale, CA - Leatherman® Rebar Multi-Tool
Michelle A., Buellton, CA - Leatherman® Rebar Multi-Tool
Michelle K., Dallas, TX - Omaha Steaks® Gourmet Gift Certificate
Michelle B., Ventura, CA - Naxa® 10.1" TFT LED Digital Photo Frame
Michelle L., Cayucos, CA - Naxa® 10.1" TFT LED Digital Photo Frame
Michelle P., Atascadero, CA - Spa & Wellness Gift Card
Miguel A., Santa Barbara, CA - Tasco® 16x32 Binocular
Mihcael S., Santa Barbara, CA - Naxa® 10.1" TFT LED Digital Photo Frame
Mikael H., Moorpark, CA - Naxa® 10.1" TFT LED Digital Photo Frame
Mike M., Simi Valley, CA - iHome® Bluetooth Dual Alarm FM Clock w/ Dual USB Charging
Mike M., Canoga Park, CA - Tasco® 16x32 Binocular
Mike R., Reseda, CA - Omaha Steaks® Gourmet Gift Certificate
Mike D., Orcutt, CA - Omaha Steaks® Gourmet Gift Certificate
Mike K., Santa Barbara, CA - myCharge® Hub Plus 6700mAh Rechargeable Power Bank
Mike A., Santa Barbara, CA - myCharge® Hub Plus 6700mAh Rechargeable Power Bank
Mike C., Santa Barbara, CA - Naxa® 10.1" TFT LED Digital Photo Frame
Mike R., Atascadero, CA - Naxa® 10.1" TFT LED Digital Photo Frame
Mike S., Santa Barbara, CA - Spa & Wellness Gift Card
Mike Louis S., Simi Valley, CA - Spa & Wellness Gift Card
Mikolai M., Seal Beach, CA - Spa & Wellness Gift Card
Mildred H., Goleta, CA - Tasco® 16x32 Binocular
Miles M., Santa Barbara, CA - Omaha Steaks® Gourmet Gift Certificate
Mills F., Nipomo, CA - Naxa® 10.1" TFT LED Digital Photo Frame
Milo B., Manhattan Bch, CA - Spa & Wellness Gift Card
Mina C., Sherman Oaks, CA - Naxa® 10.1" TFT LED Digital Photo Frame
Miriam K. K., Santa Monica, CA - Samsung® Blu-Ray Disc Player
Mirna P., Pacific Plsds, CA - myCharge® Hub Plus 6700mAh Rechargeable Power Bank
Miroslava K., Santa Barbara, CA - Midland® 30-Mile Two Way Radios w/ Chargers
Mitchell F., Lake Sherwood, CA - BlackFire® Clamplight Lantern
Miyako J., Long Beach, CA - Omaha Steaks® Gourmet Gift Certificate
Mohammad N., Los Angeles, CA - Naxa® 10.1" TFT LED Digital Photo Frame
Mohsin B., Bradbury, CA - myCharge® Hub Plus 6700mAh Rechargeable Power Bank
Moira D., Ypsilanti, MI - Omaha Steaks® Gourmet Gift Certificate
Monica P., San Pedro, CA - BlackFire® Clamplight Lantern
Monica R., Ojai, CA - Naxa® 10.1" TFT LED Digital Photo Frame
Morgan B., Henderson, NV - Tasco® 16x32 Binocular
Morris A., Del Mar, CA - Leatherman® Rebar Multi-Tool
Morten L., Los Angeles, CA - Spa & Wellness Gift Card
Muhammad A., Santa Barbara, CA - Naxa® 10.1" TFT LED Digital Photo Frame
Murari S., Ventura, CA - BlackFire® Clamplight Lantern
Murray R., Lakewood, CA - Spa & Wellness Gift Card
Mylan J., Provincetown, MA - Samsung® Galaxy Tab A 7.0 8GB Black
Myriam O., Sn Luis Obisp, CA - Omaha Steaks® Gourmet Gift Certificate
Nam Kaur K., Santa Barbara, CA - myCharge® Hub Plus 6700mAh Rechargeable Power Bank
Nancy L., Rohnert Park, CA - Samsung® 32" HDTV & Roku 3 Kit
Nancy B., Los Angeles, CA - Yamaha® Compact Desktop Audio Player
Nancy S., Nipomo, CA - myCharge® Hub Plus 6700mAh Rechargeable Power Bank
Nancy H., Ventura, CA - myCharge® Hub Plus 6700mAh Rechargeable Power Bank
Nancy B., Paso Robles, CA - Spa & Wellness Gift Card
Nancy W., Santa Barbara, CA - Spa & Wellness Gift Card
Nancy M., Manhattan Beach, CA - Spa & Wellness Gift Card
Nancy W., Laguna Beach, CA - Spa & Wellness Gift Card
Nancy B M., Arlington, VA - Naxa® 10.1" TFT LED Digital Photo Frame
Nancy D. S., Ojai, CA - Midland® 30-Mile Two Way Radios w/ Chargers
Nancy W. T., Moorpark, CA - Naxa® 10.1" TFT LED Digital Photo Frame
Naomi G., Porter Ranch, CA - Spa & Wellness Gift Card
Narzralli B., Santa Barbara, CA - Omaha Steaks® Gourmet Gift Certificate
Natalie M., Grover Beach, CA - Midland® 30-Mile Two Way Radios w/ Chargers
Natalie G., Santa Barbara, CA - Naxa® 10.1" TFT LED Digital Photo Frame
Nathalie L., Santa Barbara, CA - Omaha Steaks® Gourmet Gift Certificate
Nathan S., Nipomo, CA - iHome® Bluetooth Dual Alarm FM Clock w/ Dual USB Charging
Nathan W., Oceano, CA - Omaha Steaks® Gourmet Gift Certificate
Nathan K., Santa Barbara, CA - Naxa® 10.1" TFT LED Digital Photo Frame
Nathaniel E., Santa Barbara, CA - Naxa® 10.1" TFT LED Digital Photo Frame
Nazar A., Canoga Park, CA - Sony® 1.77" MP3/FM/Photo Player 16GB
Neal Y., Carpinteria, CA - Midland® 30-Mile Two Way Radios w/ Chargers
Neal S., Lompoc, CA - Tasco® 16x32 Binocular
Neal H., Santa Barbara, CA - Spa & Wellness Gift Card
Neil M., Glendale, CA - myCharge® Hub Plus 6700mAh Rechargeable Power Bank
Nena Z., Irvine, CA - Naxa® 10.1" TFT LED Digital Photo Frame
Neta K., Goleta, CA - Naxa® 10.1" TFT LED Digital Photo Frame
Nhu T., Cypress, CA - Naxa® 10.1" TFT LED Digital Photo Frame
Nicasio M., Goleta, CA - Samsung® 49" Curved 4K TV
Nicholas D., Santa Barbara, CA - Leatherman® Rebar Multi-Tool
Nicholas C., Northville, MI - Spa & Wellness Gift Card
Nicholas P., Santa Barbara, CA - Spa & Wellness Gift Card
Nicholas J S., Bear Vly Spgs, CA - Omaha Steaks® Gourmet Gift Certificate
Nick M., Santa Barbara, CA - Spa & Wellness Gift Card
Nicola S., Santa Ynez, CA - iHome® Bluetooth Dual Alarm FM Clock w/ Dual USB Charging
Nicole H., Thousand Oaks, CA - Omaha Steaks® Gourmet Gift Certificate
Nicole A., Santa Maria, CA - Omaha Steaks® Gourmet Gift Certificate
Nieje V., San Pedro, CA - myCharge® Hub Plus 6700mAh Rechargeable Power Bank
Nigel B., Santa Barbara, CA - Omaha Steaks® Gourmet Gift Certificate
Nilo D., Corona, CA - Naxa® 10.1" TFT LED Digital Photo Frame
Nina T., Santa Barbara, CA - myCharge® Hub Plus 6700mAh Rechargeable Power Bank
Nisal A S., Santa Barbara, CA - Tasco® 16x32 Binocular
Nona T A., Santa Barbara, CA - Naxa® 10.1" TFT LED Digital Photo Frame
Nora P., Riverside, CA - Leatherman® Rebar Multi-Tool
Nora B., Santa Monica, CA - Naxa® 10.1" TFT LED Digital Photo Frame
Nora D., Santa Maria, CA - Spa & Wellness Gift Card
Noreen Y., Fowler, CA - Omaha Steaks® Gourmet Gift Certificate
Norma R., Bethesda, MD - Leatherman® Rebar Multi-Tool
Norman D., San Marcos, CA - Spa & Wellness Gift Card
Norrine B., Santa Barbara, CA - Omaha Steaks® Gourmet Gift Certificate
Octavio D., Ojai, CA - AEE® MagiCam S70 Special Edition Action Camera
Oleksandr M., Yorba Linda, CA - Naxa® 10.1" TFT LED Digital Photo Frame
Olga M., West Hills, CA - Sony® 1.77" MP3/FM/Photo Player 16GB
Olga A., Newbury Park, CA - Omaha Steaks® Gourmet Gift Certificate
Ophelia M., Santa Maria, CA - Tasco® 16x32 Binocular
Orion E., Santa Barbara, CA - Midland® 30-Mile Two Way Radios w/ Chargers
Orlando H., Carpinteria, CA - Midland® 30-Mile Two Way Radios w/ Chargers
Oscar P., Goleta, CA - myCharge® Hub Plus 6700mAh Rechargeable Power Bank
Pablo B., Miami, FL - Omaha Steaks® Gourmet Gift Certificate
Paige S., S Pasadena, CA - Midland® 30-Mile Two Way Radios w/ Chargers
Pam P., Santa Barbara, CA - myCharge® Hub Plus 6700mAh Rechargeable Power Bank
Pamela R., Goleta, CA - Apple® 4th Generation Apple TV 32GB w/ HDMI Cable
Pamela P., Santa Barbara, CA - BlackFire® Clamplight Lantern
Pamela C., Los Angeles, CA - Omaha Steaks® Gourmet Gift Certificate
Pamela J., Manhattan Beach, CA - myCharge® Hub Plus 6700mAh Rechargeable Power Bank
Pamela E., Paso Robles, CA - Naxa® 10.1" TFT LED Digital Photo Frame
Pamela E., Santa Barbara, CA - Naxa® 10.1" TFT LED Digital Photo Frame
Pamela P., Laguna Woods, CA - Spa & Wellness Gift Card
Pamela V., Los Angeles, CA - Spa & Wellness Gift Card
Paramindarpal B., Huntingtn Bch, CA - Ion Audio® Job Rocker Max Wireless All-Weather Rugged Speaker Black
Parminder N., Bellingham, WA - myCharge® Hub Plus 6700mAh Rechargeable Power Bank
Pat M., Carpinteria, CA - Magellan® DashCam
Pat T., Nipomo, CA - Leatherman® Rebar Multi-Tool
Patricia R., Culver City, CA - Midland® 30-Mile Two Way Radios w/ Chargers
Patricia G., Sn Luis Obisp, CA - Midland® 30-Mile Two Way Radios w/ Chargers
Patricia M., Santa Barbara, CA - Tasco® 16x32 Binocular
Patricia F., Lompoc, CA - Omaha Steaks® Gourmet Gift Certificate
Patricia L., Los Osos, CA - Omaha Steaks® Gourmet Gift Certificate
Patricia A., Goleta, CA - myCharge® Hub Plus 6700mAh Rechargeable Power Bank
Patricia M., Grover Beach, CA - myCharge® Hub Plus 6700mAh Rechargeable Power Bank
Patricia K., Santa Barbara, CA - Naxa® 10.1" TFT LED Digital Photo Frame
Patricia M., Tucson, AZ - Naxa® 10.1" TFT LED Digital Photo Frame
Patricia And Heidimarie P., Los Angeles, CA - Tasco® 16x32 Binocular
Patricia Ann K., Santa Maria, CA - Leatherman® Rebar Multi-Tool
Patricia L K., Santa Barbara, CA - Apple® 4th Generation Apple TV 32GB w/ HDMI Cable
Patricia M Botana E., Santa Barbara, CA - Spa & Wellness Gift Card
Patricia S K., Santa Monica, CA - Spa & Wellness Gift Card
Patrick M., Santa Barbara, CA - iHome® Bluetooth Dual Alarm FM Clock w/ Dual USB Charging
Patrick M., Sun Valley, ID - Leatherman® Rebar Multi-Tool
Patrick R., Atascadero, CA - Omaha Steaks® Gourmet Gift Certificate
Patrick H., Thousand Oaks, CA - Naxa® 10.1" TFT LED Digital Photo Frame
Patrick M., Ojai, CA - Naxa® 10.1" TFT LED Digital Photo Frame
Patrick P., Thousand Oaks, CA - Spa & Wellness Gift Card
Patrick C., Camarillo, CA - Spa & Wellness Gift Card
Patrick J T., Ventura, CA - myCharge® Hub Plus 6700mAh Rechargeable Power Bank
Patsy C., Santa Monica, CA - myCharge® Hub Plus 6700mAh Rechargeable Power Bank
Patti H., Sn Luis Obisp, CA - Omaha Steaks® Gourmet Gift Certificate
Patti M., La Canada Flintridge, CA - Leatherman® Rebar Multi-Tool
Patty C., Santa Barbara, CA - Fitbit® Flex 2 Fitness Wristband
Patty N., Irvine, CA - High Sierra® Braidwood 28" Hardside Spinner Luggage
Patty G., Ventura, CA - Midland® 30-Mile Two Way Radios w/ Chargers
Patty L., Irvine, CA - Spa & Wellness Gift Card
Paul G., Rockingham, VA - Outdoor Tech® Buckshot Pro Portable Speaker/Light/Powerbank
Paul S., Arroyo Grande, CA - Ninja® Nutri Ninja Pro Blender
Paul C., Santa Barbara, CA - Dyson® 10" Air Multiplier White/Silver
Paul R., Los Angeles, CA - Leatherman® Rebar Multi-Tool
Paul C., Santa Monica, CA - Leatherman® Rebar Multi-Tool
Paul C., Burbank, CA - Leatherman® Rebar Multi-Tool
Paul W., Santa Barbara, CA - Omaha Steaks® Gourmet Gift Certificate
Paul E., Oak View, CA - Omaha Steaks® Gourmet Gift Certificate
Paul T., El Segundo, CA - Omaha Steaks® Gourmet Gift Certificate
Paul V., Fairfax, VA - Omaha Steaks® Gourmet Gift Certificate
Paul B., Cypress, CA - Omaha Steaks® Gourmet Gift Certificate
Paul S., Nipomo, CA - myCharge® Hub Plus 6700mAh Rechargeable Power Bank
Paul B., Oxnard, CA - Naxa® 10.1" TFT LED Digital Photo Frame
Paul R., Camarillo, CA - Naxa® 10.1" TFT LED Digital Photo Frame
Paul B., Yorba Linda, CA - Naxa® 10.1" TFT LED Digital Photo Frame
Paul L., Fort Collins, CO - Naxa® 10.1" TFT LED Digital Photo Frame
Paul K., Pacific Palisades, CA - Spa & Wellness Gift Card
Paul J A., Poulsbo, WA - Spa & Wellness Gift Card
Paul M D., Santa Barbara, CA - Casio® Twin Sensor Sports Watch
Paula W., Hawthorne, CA - High Sierra® Braidwood 28" Hardside Spinner Luggage
Paula A., Los Angeles, CA - Tasco® 16x32 Binocular
Paula D., Westlake Vlg, CA - myCharge® Hub Plus 6700mAh Rechargeable Power Bank
Pearl E W., Tarzana, CA - Omaha Steaks® Gourmet Gift Certificate
Pearl N. P., Atascadero, CA - Spa & Wellness Gift Card
Pedro L., Santa Barbara, CA - iHome® Bluetooth Dual Alarm FM Clock w/ Dual USB Charging
Peggy S., Santa Maria, CA - myCharge® Hub Plus 6700mAh Rechargeable Power Bank
Peggy H., Simi Valley, CA - Spa & Wellness Gift Card
Penny K., Santa Barbara, CA - Naxa® 10" Swivel Screen Portable DVD Player
Penny C., Arroyo Grande, CA - Apple® 4th Generation Apple TV 32GB w/ HDMI Cable
Per W., Santa Barbara, CA - Naxa® Digital CD Microsystem with Bluetooth
Perry L., Chino, CA - Midland® 30-Mile Two Way Radios w/ Chargers
Peter S., Marietta, GA - Sony® 1.77" MP3/FM/Photo Player 16GB
Peter M., Manhattan Bch, CA - Apple® iPod Nano 16GB
Peter H., West Hills, CA - BlackFire® Clamplight Lantern
Peter E., Santa Barbara, CA - Leatherman® Rebar Multi-Tool
Peter D., Santa Maria, CA - Omaha Steaks® Gourmet Gift Certificate
Peter B., Summerland, CA - Naxa® 10.1" TFT LED Digital Photo Frame
Peter F., Paso Robles, CA - Naxa® 10.1" TFT LED Digital Photo Frame
Peter M., Santa Barbara, CA - Spa & Wellness Gift Card
Peter K., Santa Ynez, CA - Spa & Wellness Gift Card
Peter R., Santa Ynez, CA - Spa & Wellness Gift Card
Peter W V., Thousand Oaks, CA - Naxa® 10.1" TFT LED Digital Photo Frame
Phil F., Santa Maria, CA - Tasco® 16x32 Binocular
Phil S., Arroyo Grande, CA - myCharge® Hub Plus 6700mAh Rechargeable Power Bank
Phil H., Bakersfield, CA - Naxa® 10.1" TFT LED Digital Photo Frame
Phil H., Sb, CA - Spa & Wellness Gift Card
Philip S., Porterville, CA - Midland® 30-Mile Two Way Radios w/ Chargers
Philip T., Thousand Oaks, CA - Omaha Steaks® Gourmet Gift Certificate
Philip S., Newbury Park, CA - myCharge® Hub Plus 6700mAh Rechargeable Power Bank
Philippe P., Santa Barbara, CA - Naxa® Digital CD Microsystem with Bluetooth
Phillip B., Santa Maria, CA - Apple® iPod Nano 16GB
Phillip D., Santa Barbara, CA - Apple® iPod Nano 16GB
Phillip L., Oxnard, CA - Tasco® 16x32 Binocular
Phillip A. P., Glendale, CA - Midland® 30-Mile Two Way Radios w/ Chargers
Phyllis C., Santa Monica, CA - iLuv® Portable Floating Waterproof Bluetooth Speaker
Phyllis M., Santa Maria, CA - Leatherman® Rebar Multi-Tool
Phyllis R., Stevenson Rnh, CA - Omaha Steaks® Gourmet Gift Certificate
Pierre N., Woodland Hills, CA - myCharge® Hub Plus 6700mAh Rechargeable Power Bank
Pramod S., Los Angeles, CA - Spa & Wellness Gift Card
Pramudya B., Winnetka, CA - Leatherman® Rebar Multi-Tool
Priscilla C., Templeton, CA - Spa & Wellness Gift Card
R J B., Mission Viejo, CA - Ion Audio® Job Rocker Max Wireless All-Weather Rugged Speaker Black
Rachel R., Scottsdale, AZ - Naxa® 10.1" TFT LED Digital Photo Frame
Rafael A., Santa Barbara, CA - Spa & Wellness Gift Card
Rafael Martin M., Canoga Park, CA - myCharge® Hub Plus 6700mAh Rechargeable Power Bank
Raffi Y., Los Angeles, CA - Leatherman® Rebar Multi-Tool
Rahul S., Moorpark, CA - Omaha Steaks® Gourmet Gift Certificate
Rajesh N., Riverside, CA - High Sierra® Braidwood 28" Hardside Spinner Luggage
Ralph C., Santa Barbara, CA - Outdoor Tech® Turtle Shell 3.0 Waterproof Bluetooth Speaker
Ralph L., Banning, CA - myCharge® Hub Plus 6700mAh Rechargeable Power Bank
Rami S., Lithia, FL - Leatherman® Rebar Multi-Tool
Ramon A., Arroyo Grande, CA - Omaha Steaks® Gourmet Gift Certificate
Ramon O., Oxnard, CA - myCharge® Hub Plus 6700mAh Rechargeable Power Bank
Ramon H. A., Los Alamos, CA - Spa & Wellness Gift Card
Ramona R., Santa Maria, CA - Tasco® 16x32 Binocular
Ramona H., Westlake Vlg, CA - Omaha Steaks® Gourmet Gift Certificate
Ramzi C., Nipomo, CA - myCharge® Hub Plus 6700mAh Rechargeable Power Bank
Randall L., Agoura Hills, CA - Spa & Wellness Gift Card
Randall V S., Santa Barbara, CA - Naxa® 10.1" TFT LED Digital Photo Frame
Randi P., Laguna Niguel, CA - Naxa® 10.1" TFT LED Digital Photo Frame
Randy A., Lompoc, CA - Tasco® 16x32 Binocular
Randy & Barbara B., Sn Luis Obisp, CA - Samsung® 50" LED Smart HDTV
Ray C., Pacific Plsds, CA - Supersonic® 4.5" Unlocked Android 5.1 4G LTE Smartphone
Ray R., Blythewood, SC - Tasco® 16x32 Binocular
Ray O., Santa Monica, CA - Omaha Steaks® Gourmet Gift Certificate
Raymond F., Santa Barbara, CA - Apple® 4th Generation Apple TV 32GB w/ HDMI Cable
Raymond P., Santa Ynez, CA - Naxa® 10.1" TFT LED Digital Photo Frame
Raymond T., Porter Ranch, CA - Spa & Wellness Gift Card
Raymond H., Santa Barbara, CA - Spa & Wellness Gift Card
Razzakul C., San Luis Obispo, CA - Naxa® 10.1" TFT LED Digital Photo Frame
Rebecca W., Santa Barbara, CA - Canon® PIXMA® Printer TS5020
Rebecca E., Atascadero, CA - myCharge® Hub Plus 6700mAh Rechargeable Power Bank
Rebecca M., Nipomo, CA - Naxa® 10.1" TFT LED Digital Photo Frame
Rebecca I G., Orange, CA - Ninja® Nutri Ninja Pro Blender
Rebecca Kerster S., Waban, MA - Spa & Wellness Gift Card
Regina B., Los Angeles, CA - myCharge® Hub Plus 6700mAh Rechargeable Power Bank
Regina Z., Morro Bay, CA - Naxa® 10.1" TFT LED Digital Photo Frame
Renee W., Los Angeles, CA - Tasco® 16x32 Binocular
Renee B., Ponte Vedra, FL - Naxa® 10.1" TFT LED Digital Photo Frame
Reza N., Camarillo, CA - Tasco® 16x32 Binocular
Rhonda B., Camarillo, CA - Leatherman® Rebar Multi-Tool
Rhonda M., Irvine, CA - Omaha Steaks® Gourmet Gift Certificate
Ricardo S., Sn Bernrdno, CA - Leatherman® Rebar Multi-Tool
Ricardo A., Oxnard, CA - Omaha Steaks® Gourmet Gift Certificate
Ricardo F., Santa Barbara, CA - Naxa® 10.1" TFT LED Digital Photo Frame
Ricardo A. D., Santa Maria, CA - Naxa® 10.1" TFT LED Digital Photo Frame
Rich A., Santa Fe Spgs, CA - Apple® 4th Generation Apple TV 32GB w/ HDMI Cable
Richard H., Santa Barbara, CA - AEE® GPS Drone Quadcopter Full HD 1080P 16MP
Richard M., Santa Barbara, CA - Ion Audio® Job Rocker Max Wireless All-Weather Rugged Speaker Black
Richard E., Goleta, CA - AEE® MagiCam S70 Special Edition Action Camera
Richard L., Riverside, CA - Apple® iPod Nano 16GB
Richard D., Costa Mesa, CA - Midland® 30-Mile Two Way Radios w/ Chargers
Richard B., Solvang, CA - Tasco® 16x32 Binocular
Richard L., Arroyo Grande, CA - BlackFire® Clamplight Lantern
Richard O., Lompoc, CA - BlackFire® Clamplight Lantern
Richard S., Santa Monica, CA - BlackFire® Clamplight Lantern
Richard A., Nipomo, CA - Leatherman® Rebar Multi-Tool
Richard N., Los Olivos, CA - Leatherman® Rebar Multi-Tool
Richard F., Santa Barbara, CA - Leatherman® Rebar Multi-Tool
Richard F., Monarch Beach, CA - Omaha Steaks® Gourmet Gift Certificate
Richard W., Newbury Park, CA - myCharge® Hub Plus 6700mAh Rechargeable Power Bank
Richard W., Los Angeles, CA - myCharge® Hub Plus 6700mAh Rechargeable Power Bank
Richard C., San Miguel, CA - myCharge® Hub Plus 6700mAh Rechargeable Power Bank
Richard T., Nipomo, CA - myCharge® Hub Plus 6700mAh Rechargeable Power Bank
Richard R., Thousand Oaks, CA - myCharge® Hub Plus 6700mAh Rechargeable Power Bank
Richard T., Santa Barbara, CA - Naxa® 10.1" TFT LED Digital Photo Frame
Richard C., Somis, CA - Naxa® 10.1" TFT LED Digital Photo Frame
Richard K., Thousand Oaks, CA - Naxa® 10.1" TFT LED Digital Photo Frame
Richard T., Burbank, CA - Spa & Wellness Gift Card
Richard C., Nipomo, CA - Spa & Wellness Gift Card
Richard H R., Santa Barbara, CA - myCharge® Hub Plus 6700mAh Rechargeable Power Bank
Richard K T., Riverside, CA - Spa & Wellness Gift Card
Richard W F., Santa Barbara, CA - myCharge® Hub Plus 6700mAh Rechargeable Power Bank
Rick L., Long Beach, CA - BlackFire® Clamplight Lantern
Rick R., Los Angeles, CA - Omaha Steaks® Gourmet Gift Certificate
Rima N., Ventura, CA - Spa & Wellness Gift Card
Rita R., New York, NY - myCharge® Hub Plus 6700mAh Rechargeable Power Bank
Rita G K., Sherman Oaks, CA - Midland® 30-Mile Two Way Radios w/ Chargers
Rob T., Santa Barbara, CA - Spa & Wellness Gift Card
Robb D., Moorpark, CA - BlackFire® Clamplight Lantern
Robert T., Goleta, CA - Samsung® 32" HDTV & Roku 3 Kit
Robert G., Stevenson Ranch, CA - Naxa® 10" Swivel Screen Portable DVD Player
Robert A., Palmdale, CA - Sony® Micro Music System with Bluetooth
Robert W., Camarillo, CA - Magellan® DashCam
Robert M., Sn Luis Obisp, CA - Magellan® DashCam
Robert C., Simi Valley, CA - Magellan® DashCam
Robert R., Ventura, CA - Samsung® Galaxy Tab A 7.0 8GB Black
Robert M., Goleta, CA - iHome® Bluetooth Dual Alarm FM Clock w/ Dual USB Charging
Robert Y., Arroyo Grande, CA - Apple® iPod Nano 16GB
Robert D., Santa Maria, CA - Midland® 30-Mile Two Way Radios w/ Chargers
Robert M., Templeton, CA - BlackFire® Clamplight Lantern
Robert M., Atascadero, CA - BlackFire® Clamplight Lantern
Robert B., Santa Barbara, CA - Leatherman® Rebar Multi-Tool
Robert C., Goleta, CA - Leatherman® Rebar Multi-Tool
Robert W., Rllng Hls Est, CA - Leatherman® Rebar Multi-Tool
Robert M., Torrance, CA - Omaha Steaks® Gourmet Gift Certificate
Robert G., Henderson, NV - Omaha Steaks® Gourmet Gift Certificate
Robert B., Huntingtn Bch, CA - Omaha Steaks® Gourmet Gift Certificate
Robert B., San Juan Capo, CA - Omaha Steaks® Gourmet Gift Certificate
Robert F., Ojai, CA - Omaha Steaks® Gourmet Gift Certificate
Robert V., Santa Barbara, CA - Omaha Steaks® Gourmet Gift Certificate
Robert P., Los Angeles, CA - myCharge® Hub Plus 6700mAh Rechargeable Power Bank
Robert H., Santa Barbara, CA - myCharge® Hub Plus 6700mAh Rechargeable Power Bank
Robert A., Woodland Hills, CA - myCharge® Hub Plus 6700mAh Rechargeable Power Bank
Robert M., Poolesville, MD - myCharge® Hub Plus 6700mAh Rechargeable Power Bank
Robert U., Atascadero, CA - myCharge® Hub Plus 6700mAh Rechargeable Power Bank
Robert P., Westlake Vlg, CA - Naxa® 10.1" TFT LED Digital Photo Frame
Robert J., Sn Luis Obisp, CA - Naxa® 10.1" TFT LED Digital Photo Frame
Robert E., Santa Barbara, CA - Naxa® 10.1" TFT LED Digital Photo Frame
Robert P., Solvang, CA - Spa & Wellness Gift Card
Robert H., Malibu, CA - Spa & Wellness Gift Card
Robert D., Paso Robles, CA - Spa & Wellness Gift Card
Robert J., Irvine, CA - Spa & Wellness Gift Card
Robert S., Watsonville, CA - Spa & Wellness Gift Card
Robert A R., Needles, CA - Omaha Steaks® Gourmet Gift Certificate
Robert B N., Simi Valley, CA - Leatherman® Rebar Multi-Tool
Robert G. C., Goleta, CA - BlackFire® Clamplight Lantern
Robert L T., Santa Barbara, CA - Spa & Wellness Gift Card
Robert M S., Long Beach, CA - Naxa® 10.1" TFT LED Digital Photo Frame
Robert N P., Santa Barbara, CA - Spa & Wellness Gift Card
Roberto A., Los Angeles, CA - Omaha Steaks® Gourmet Gift Certificate
Roberto V., Oxnard, CA - myCharge® Hub Plus 6700mAh Rechargeable Power Bank
Robin G., Goleta, CA - Naxa® 10.1" TFT LED Digital Photo Frame
Robin F., Santa Barbara, CA - Spa & Wellness Gift Card
Robin A L., Moorpark, CA - Naxa® 10.1" TFT LED Digital Photo Frame
Robyn B., Arroyo Grande, CA - BlackFire® Clamplight Lantern
Rochelle H., Oxnard, CA - Ion Audio® Tailgater Express Wireless Portable Speaker System
Rochelle B., Long Beach, CA - myCharge® Hub Plus 6700mAh Rechargeable Power Bank
Rodney W., Santa Barbara, CA - Omaha Steaks® Gourmet Gift Certificate
Roger B., San Gabriel, CA - Apple® iPod Nano 16GB
Roger G., Santa Maria, CA - Tasco® 16x32 Binocular
Roger W., Kelseyville, CA - BlackFire® Clamplight Lantern
Roger R., Ojai, CA - Leatherman® Rebar Multi-Tool
Roger P., Topanga, CA - Omaha Steaks® Gourmet Gift Certificate
Roger S., Santa Margar, CA - myCharge® Hub Plus 6700mAh Rechargeable Power Bank
Roger G., Lompoc, CA - myCharge® Hub Plus 6700mAh Rechargeable Power Bank
Roger G., Newcastle, WA - Naxa® 10.1" TFT LED Digital Photo Frame
Roger M. B., Santa Maria, CA - Naxa® 10.1" TFT LED Digital Photo Frame
Roger R A., Oxnard, CA - Apple® iPod Nano 16GB
Roland D., Santa Clarita, CA - myCharge® Hub Plus 6700mAh Rechargeable Power Bank
Rolando T., Santa Maria, CA - Omaha Steaks® Gourmet Gift Certificate
Ron V., Ladera Ranch, CA - Apple® iPod Nano 16GB
Ron B., Solvang, CA - Midland® 30-Mile Two Way Radios w/ Chargers
Ron C., Culver City, CA - Naxa® 10.1" TFT LED Digital Photo Frame
Ron A., North Hollywood, CA - Spa & Wellness Gift Card
Ron T., Atascadero, CA - Spa & Wellness Gift Card
Ronald S., Santa Barbara, CA - Samsung® Galaxy Tab A 7.0 8GB Black
Ronald D., Grass Valley, CA - myCharge® Hub Plus 6700mAh Rechargeable Power Bank
Ronald M., Santa Barbara, CA - Spa & Wellness Gift Card
Ronald E G., Los Osos, CA - myCharge® Hub Plus 6700mAh Rechargeable Power Bank
Ronald J R., Santa Ynez, CA - BlackFire® Clamplight Lantern
Ronald L C., Long Beach, CA - Spa & Wellness Gift Card
Ronald M. C., Ventura, CA - Naxa® 10.1" TFT LED Digital Photo Frame
Ronnie G., Santa Barbara, CA - Naxa® 10.1" TFT LED Digital Photo Frame
Rosa V., San Maria, CA - Samsung® Galaxy Tab A 7.0 8GB Black
Rosa A., North Hills, CA - Spa & Wellness Gift Card
Rosa M. P., Santa Barbara, CA - Spa & Wellness Gift Card
Rosalind W., Oxnard, CA - Leatherman® Rebar Multi-Tool
Rosalyn L., Corona Del Mar, CA - Naxa® 10.1" TFT LED Digital Photo Frame
Rosamaria F., North Hills, CA - myCharge® Hub Plus 6700mAh Rechargeable Power Bank
Rosanne L., Trabuco Cyn, CA - myCharge® Hub Plus 6700mAh Rechargeable Power Bank
Rose Ann D., Santa Barbara, CA - Apple® iPod Nano 16GB
Roseanne V., Santa Barbara, CA - Leatherman® Rebar Multi-Tool
Roselyn H., Santa Maria, CA - Leatherman® Rebar Multi-Tool
Rosemary T., Buellton, CA - iLuv® Portable Floating Waterproof Bluetooth Speaker
Ross S., Chatsworth, CA - Naxa® 10.1" TFT LED Digital Photo Frame
Roy H., Templeton, CA - Yamaha® Compact Desktop Audio Player
Roy B B., Santa Maria, CA - Spa & Wellness Gift Card
Royce A., Santa Barbara, CA - Spa & Wellness Gift Card
Ruben G., Santa Maria, CA - Omaha Steaks® Gourmet Gift Certificate
Ruben R., Camarillo, CA - Omaha Steaks® Gourmet Gift Certificate
Ruben H., Lompoc, CA - Naxa® 10.1" TFT LED Digital Photo Frame
Ruby S., Santa Maria, CA - Naxa® 10.1" TFT LED Digital Photo Frame
Rudolph M., Carpinteria, CA - Omaha Steaks® Gourmet Gift Certificate
Rudy F., Santa Clarita, CA - BlackFire® Clamplight Lantern
Rudy T., Van Nuys, CA - BlackFire® Clamplight Lantern
Rudy E., Santa Barbara, CA - Omaha Steaks® Gourmet Gift Certificate
Rufina E., Ojai, CA - Naxa® 10.1" TFT LED Digital Photo Frame
Russell I., Rch Palos Vrd, CA - Spa & Wellness Gift Card
Ruth E., Nipomo, CA - Naxa® Digital CD Microsystem with Bluetooth
Ruth C., Morro Bay, CA - Tasco® 16x32 Binocular
Ruth B., Pismo Beach, CA - Naxa® 10.1" TFT LED Digital Photo Frame
Ruth R., Oak Park, CA - Naxa® 10.1" TFT LED Digital Photo Frame
Ryan M., Woodland Hls, CA - BlackFire® Clamplight Lantern
Ryan F., Santa Maria, CA - myCharge® Hub Plus 6700mAh Rechargeable Power Bank
Ryan R., Los Angeles, CA - myCharge® Hub Plus 6700mAh Rechargeable Power Bank
Ryan H., Goleta, CA - Naxa® 10.1" TFT LED Digital Photo Frame
S. J. A., Santa Barbara, CA - High Sierra® Braidwood 28" Hardside Spinner Luggage
Sabrina C., Bel Tiburon, CA - Naxa® 10.1" TFT LED Digital Photo Frame
Sabrina S., Newbury Park, CA - Spa & Wellness Gift Card
Sallie W., Ahwahnee, CA - Supersonic® 4.5" Unlocked Android 5.1 4G LTE Smartphone
Sally G., Claremont, CA - Leatherman® Rebar Multi-Tool
Sally D., Santa Barbara, CA - Leatherman® Rebar Multi-Tool
Sam Q., Torrance, CA - Naxa® 10.1" TFT LED Digital Photo Frame
Samantha N., Marina Dl Rey, CA - Omaha Steaks® Gourmet Gift Certificate
Samuel W., Torrance, CA - Midland® 30-Mile Two Way Radios w/ Chargers
Samuel Y., Winnetka, CA - Leatherman® Rebar Multi-Tool
Samuel A., Thousand Oaks, CA - Spa & Wellness Gift Card
Sandi H., Ventura, CA - Naxa® 10.1" TFT LED Digital Photo Frame
Sandi C., La Crescenta, CA - Naxa® 10.1" TFT LED Digital Photo Frame
Sandra H., Santa Monica, CA - High Sierra® Braidwood 28" Hardside Spinner Luggage
Sandra M., Ventura, CA - Leatherman® Rebar Multi-Tool
Sandra G., Woodland Hills, CA - myCharge® Hub Plus 6700mAh Rechargeable Power Bank
Sandra S., Arroyo Grande, CA - Naxa® 10.1" TFT LED Digital Photo Frame
Sandra C., Santa Maria, CA - Spa & Wellness Gift Card
Sandra T., Sn Luis Obisp, CA - Spa & Wellness Gift Card
Sandra Alicia B., Oxnard, CA - Spa & Wellness Gift Card
Sanjeeb P., Irvine, CA - myCharge® Hub Plus 6700mAh Rechargeable Power Bank
Sarah A., Port Orchard, WA - Spa & Wellness Gift Card
Sarah Berkus G., Santa Barbara, CA - Naxa® 10.1" TFT LED Digital Photo Frame
Sarai A., Santa Barbara, CA - Omaha Steaks® Gourmet Gift Certificate
Saranne O., Santa Barbara, CA - Spa & Wellness Gift Card
Scott V., Santa Maria, CA - Samsung® 32" HDTV & Roku 3 Kit
Scott R., Chatsworth, CA - Tasco® 16x32 Binocular
Scott S., Santa Barbara, CA - Tasco® 16x32 Binocular
Scott E., Carpinteria, CA - BlackFire® Clamplight Lantern
Scott B., Carpinteria, CA - Leatherman® Rebar Multi-Tool
Scott M., Ventura, CA - myCharge® Hub Plus 6700mAh Rechargeable Power Bank
Scott M., Santa Barbara, CA - myCharge® Hub Plus 6700mAh Rechargeable Power Bank
Scott O., Goleta, CA - myCharge® Hub Plus 6700mAh Rechargeable Power Bank
Scott G., Santa Barbara, CA - myCharge® Hub Plus 6700mAh Rechargeable Power Bank
Scott B., Santa Barbara, CA - Spa & Wellness Gift Card
Scott K., Santa Barbara, CA - Spa & Wellness Gift Card
Scott S., Arroyo Grande, CA - Spa & Wellness Gift Card
Scott V M., Camarillo, CA - myCharge® Hub Plus 6700mAh Rechargeable Power Bank
Se K., Santa Ana, CA - Spa & Wellness Gift Card
Sean H., Santa Barbara, CA - Midland® 30-Mile Two Way Radios w/ Chargers
Selena P., Los Angeles, CA - Spa & Wellness Gift Card
Sen K., Oxnard, CA - Samsung® 32" HDTV & Roku 3 Kit
Sergio O., Simi Valley, CA - Omaha Steaks® Gourmet Gift Certificate
Sergio Q., Arroyo Grande, CA - Omaha Steaks® Gourmet Gift Certificate
Sergio V., Goleta, CA - myCharge® Hub Plus 6700mAh Rechargeable Power Bank
Seyburn Z., Solvang, CA - Leatherman® Rebar Multi-Tool
Shannon C., Lompoc, CA - Sony® Micro Music System with Bluetooth
Shannon M., Santa Monica, CA - Omaha Steaks® Gourmet Gift Certificate
Shannon G., Santa Barbara, CA - Omaha Steaks® Gourmet Gift Certificate
Shannon P., Ventura, CA - Spa & Wellness Gift Card
Sharlot S., Los Osos, CA - Apple® iPod Nano 16GB
Sharon W., Long Beach, CA - Samsung® 49" Curved 4K TV
Sharon F., Buellton, CA - Omaha Steaks® Gourmet Gift Certificate
Sharon V., Atascadero, CA - Omaha Steaks® Gourmet Gift Certificate
Sharon S., Laguna Niguel, CA - Naxa® 10.1" TFT LED Digital Photo Frame
Sharon J K., San Miguel, CA - BlackFire® Clamplight Lantern
Shaun C., Nevada City, CA - Tasco® 16x32 Binocular
Shaun R C., Clermont, FL - Leatherman® Rebar Multi-Tool
Shauna L., Livermore, CA - myCharge® Hub Plus 6700mAh Rechargeable Power Bank
Shawn M., San Luis Obispo, CA - Leatherman® Rebar Multi-Tool
Shees S., Grover Beach, CA - Omaha Steaks® Gourmet Gift Certificate
Sheik C., Clovis, CA - Omaha Steaks® Gourmet Gift Certificate
Sheldon B., Los Angeles, CA - Midland® 30-Mile Two Way Radios w/ Chargers
Sheldon K., Santa Monica, CA - Spa & Wellness Gift Card
Shelley R., Santa Barbara, CA - Naxa® 10.1" TFT LED Digital Photo Frame
Shelly B., Goleta, CA - Spa & Wellness Gift Card
Sheree A., Minden, NV - myCharge® Hub Plus 6700mAh Rechargeable Power Bank
Sheri B., Oxnard, CA - Sony® Micro Music System with Bluetooth
Sheri S., Los Angeles, CA - Apple® iPod Nano 16GB
Sheri S., Santa Barbara, CA - Omaha Steaks® Gourmet Gift Certificate
Shibu E., Moorpark, CA - Omaha Steaks® Gourmet Gift Certificate
Shilo T., Goleta, CA - Spa & Wellness Gift Card
Shirley S., Rancho Mirage, CA - Samsung® Galaxy Tab A 7.0 8GB Black
Shirley K., Santa Barbara, CA - BlackFire® Clamplight Lantern
Shirley E., Santa Maria, CA - Naxa® 10.1" TFT LED Digital Photo Frame
Shirley C., Ventura, CA - Spa & Wellness Gift Card
Shirley Ann Morris L., Los Angeles, CA - Spa & Wellness Gift Card
Shon S., Las Vegas, NV - BlackFire® Clamplight Lantern
Sibylla J., Lompoc, CA - Omaha Steaks® Gourmet Gift Certificate
Signe S., Santa Maria, CA - myCharge® Hub Plus 6700mAh Rechargeable Power Bank
Silma K., Canoga Park, CA - Naxa® 10.1" TFT LED Digital Photo Frame
Silvestre G., Long Beach, CA - Tasco® 16x32 Binocular
Silvia F., Oxnard, CA - Outdoor Tech® Buckshot Pro Portable Speaker/Light/Powerbank
Socorro P., Oxnard, CA - Sony 2.1 Channel Bluetooth Sound Bar w/ Wired Subwoofer
Sofia G., Oxnard, CA - Leatherman® Rebar Multi-Tool
Son H., Santa Maria, CA - BlackFire® Clamplight Lantern
Sonia G., Fontana, CA - Samsung® Galaxy Tab A 7.0 8GB Black
Sonia O., Goleta, CA - Spa & Wellness Gift Card
Sonny K., Northridge, CA - Tasco® 16x32 Binocular
Soren H., Santa Monica, CA - Midland® 30-Mile Two Way Radios w/ Chargers
Spagna K., Van Nuys, CA - Naxa® 10.1" TFT LED Digital Photo Frame
Spencer S., Santa Barbara, CA - Tasco® 16x32 Binocular
Stacey D., El Segundo, CA - BlackFire® Clamplight Lantern
Stacy L., Carpinteria, CA - iHome® Bluetooth Dual Alarm FM Clock w/ Dual USB Charging
Stan B., Camarillo, CA - Naxa® 10.1" TFT LED Digital Photo Frame
Standford Family T., Santa Maria, CA - iHome® Bluetooth Dual Alarm FM Clock w/ Dual USB Charging
Stanley B., Carpinteria, CA - Naxa® 10" Swivel Screen Portable DVD Player
Stanley R., Santa Barbara, CA - Spa & Wellness Gift Card
Stephanie P., Fresno, CA - Samsung® Blu-Ray Disc Player
Stephanie G., Goleta, CA - Canon® PIXMA® Printer TS5020
Stephanie T., Santa Barbara, CA - Canon® PIXMA® Printer TS5020
Stephanie G., Lompoc, CA - BlackFire® Clamplight Lantern
Stephanie C., Ventura, CA - Omaha Steaks® Gourmet Gift Certificate
Stephen M., Laguna Niguel, CA - Apple® Watch 38mm Silver Aluminum Case w/ White Sport Band
Stephen M., Ventura, CA - Leatherman® Rebar Multi-Tool
Stephen D., Goleta, CA - Leatherman® Rebar Multi-Tool
Stephen B., Los Osos, CA - Leatherman® Rebar Multi-Tool
Stephen D., Santa Maria, CA - Omaha Steaks® Gourmet Gift Certificate
Stephen D., Santa Monica, CA - Spa & Wellness Gift Card
Steve M., Santa Barbara, CA - AEE® MagiCam S70 Special Edition Action Camera
Steve D., Pls Vrds Est, CA - Apple® iPod Nano 16GB
Steve B., Goleta, CA - Tasco® 16x32 Binocular
Steve T., Huntingtn Bch, CA - BlackFire® Clamplight Lantern
Steve M., Bakersfield, CA - BlackFire® Clamplight Lantern
Steve V., Santa Maria, CA - Leatherman® Rebar Multi-Tool
Steve V., Santa Barbara, CA - Omaha Steaks® Gourmet Gift Certificate
Steve D., Santa Barbara, CA - myCharge® Hub Plus 6700mAh Rechargeable Power Bank
Steve J., Pacific Plsds, CA - Naxa® 10.1" TFT LED Digital Photo Frame
Steve B., Safety Harbor, FL - Naxa® 10.1" TFT LED Digital Photo Frame
Steve W., Burbank, CA - Spa & Wellness Gift Card
Steve G., Oxnard, CA - Spa & Wellness Gift Card
Steve K., Santa Barbara, CA - Spa & Wellness Gift Card
Steve V S., Aliso Viejo, CA - Naxa® 10.1" TFT LED Digital Photo Frame
Steve-Anna S., Tucson, AZ - Apple® iPod Nano 16GB
Steven V., Laguna Niguel, CA - Apple® iPod Nano 16GB
Steven W., Ukiah, CA - Apple® iPod Nano 16GB
Steven G., Santa Barbara, CA - BlackFire® Clamplight Lantern
Steven B., Santa Barbara, CA - Omaha Steaks® Gourmet Gift Certificate
Steven H., Los Alamos, CA - myCharge® Hub Plus 6700mAh Rechargeable Power Bank
Steven D., Santa Barbara, CA - myCharge® Hub Plus 6700mAh Rechargeable Power Bank
Steven C., Nipomo, CA - myCharge® Hub Plus 6700mAh Rechargeable Power Bank
Steven D., Santa Maria, CA - myCharge® Hub Plus 6700mAh Rechargeable Power Bank
Steven M., Nipomo, CA - Naxa® 10.1" TFT LED Digital Photo Frame
Steven K., Thousand Oaks, CA - Spa & Wellness Gift Card
Steven And Laura Y., Buellton, CA - Naxa® 10.1" TFT LED Digital Photo Frame
Steven E D., La Verne, CA - Naxa® 10.1" TFT LED Digital Photo Frame
Steven E. D., Goleta, CA - myCharge® Hub Plus 6700mAh Rechargeable Power Bank
Steven F R., Grover Beach, CA - BlackFire® Clamplight Lantern
Stevie G., Paso Robles, CA - Naxa® 10.1" TFT LED Digital Photo Frame
Storm C., Santa Barbara, CA - Naxa® 10.1" TFT LED Digital Photo Frame
Stuart C., Sunrise Beach, MO - Leatherman® Rebar Multi-Tool
Stuart S., Huntingtn Bch, CA - Omaha Steaks® Gourmet Gift Certificate
Sue F., Portsmouth, VA - Omaha Steaks® Gourmet Gift Certificate
Summer C., Santa Barbara, CA - Leatherman® Rebar Multi-Tool
Sunil S., Monrovia, CA - Spa & Wellness Gift Card
Sunseray M., Ventura, CA - Spa & Wellness Gift Card
Suryanarayana A., Simi Valley, CA - Wine Enthusiast® 20-Bottle Evolution Series Wine Cooler
Susan C., Santa Barbara, CA - Yamaha® Compact Desktop Audio Player
Susan L., Ojai, CA - Naxa® Digital CD Microsystem with Bluetooth
Susan B., Morro Bay, CA - Apple® 4th Generation Apple TV 32GB w/ HDMI Cable
Susan A., Huntingtn Bch, CA - iHome® Bluetooth Dual Alarm FM Clock w/ Dual USB Charging
Susan S., Santa Maria, CA - Tasco® 16x32 Binocular
Susan V., Thousand Oaks, CA - BlackFire® Clamplight Lantern
Susan L., Santa Barbara, CA - BlackFire® Clamplight Lantern
Susan S., Santa Maria, CA - Omaha Steaks® Gourmet Gift Certificate
Susan O., Cambria, CA - Omaha Steaks® Gourmet Gift Certificate
Susan C., Santa Barbara, CA - myCharge® Hub Plus 6700mAh Rechargeable Power Bank
Susan G., Los Alamos, CA - myCharge® Hub Plus 6700mAh Rechargeable Power Bank
Susan J., Santa Barbara, CA - myCharge® Hub Plus 6700mAh Rechargeable Power Bank
Susan M., La Canada Flt, CA - Naxa® 10.1" TFT LED Digital Photo Frame
Susan A., Glendale, CA - Naxa® 10.1" TFT LED Digital Photo Frame
Susan S., Malibu, CA - Naxa® 10.1" TFT LED Digital Photo Frame
Susan M., Lompoc, CA - Spa & Wellness Gift Card
Susanna H., New York, NY - Spa & Wellness Gift Card
Susie A., Valencia, CA - Naxa® 10.1" TFT LED Digital Photo Frame
Suzanne A., Santa Barbara, CA - Apple® iPod Nano 16GB
Suzanne S., Pls Vrds Est, CA - Midland® 30-Mile Two Way Radios w/ Chargers
Suzanne S., Lompoc, CA - Omaha Steaks® Gourmet Gift Certificate
Suzanne D., Santa Barbara, CA - myCharge® Hub Plus 6700mAh Rechargeable Power Bank
Suzanne D., Pinetop, AZ - Spa & Wellness Gift Card
Suzanne E R., Santa Barbara, CA - iHome® Bluetooth Dual Alarm FM Clock w/ Dual USB Charging
Suzannne F., Ventura, CA - Midland® 30-Mile Two Way Radios w/ Chargers
Sylvester O., Oxnard, CA - Tasco® 16x32 Binocular
Sylvia R., Ventura, CA - myCharge® Hub Plus 6700mAh Rechargeable Power Bank
Sylvia M S., Upland, CA - Leatherman® Rebar Multi-Tool
T. Troy S., Lompoc, CA - Spa & Wellness Gift Card
Taijane W., Los Angeles, CA - Midland® 30-Mile Two Way Radios w/ Chargers
Tamara J., Arroyo Grande, CA - Spa & Wellness Gift Card
Tami G., Goleta, CA - Spa & Wellness Gift Card
Tammy M., Sn Luis Obisp, CA - Naxa® 10.1" TFT LED Digital Photo Frame
Tanya S., Topanga, CA - Leatherman® Rebar Multi-Tool
Taylor H., Goleta, CA - Apple® iPod Nano 16GB
Ted G., Carpinteria, CA - Omaha Steaks® Gourmet Gift Certificate
Ted C., Moreno Valley, CA - Spa & Wellness Gift Card
Ted J L., San Pedro, CA - Casio® Twin Sensor Sports Watch
Teodoro R., San Luis Obispo, CA - Spa & Wellness Gift Card
Teresa T., Northridge, CA - AEE® MagiCam S70 Special Edition Action Camera
Teresa W., Anaheim, CA - myCharge® Hub Plus 6700mAh Rechargeable Power Bank
Teri L., Camarillo, CA - myCharge® Hub Plus 6700mAh Rechargeable Power Bank
Terilyn C., Altadena, CA - Spa & Wellness Gift Card
Terrell H., Houston, TX - Omaha Steaks® Gourmet Gift Certificate
Terri R., Arroyo Grande, CA - Naxa® 10.1" TFT LED Digital Photo Frame
Terry N., Los Angeles, CA - Canon® PIXMA® Printer TS5020
Terry W., Agoura Hills, CA - Tasco® 16x32 Binocular
Terry C., Atascadero, CA - Leatherman® Rebar Multi-Tool
Terry B., Camarillo, CA - Naxa® 10.1" TFT LED Digital Photo Frame
Terry S., W Sacramento, CA - Spa & Wellness Gift Card
Terry And Robert H., Santa Barbara, CA - Omaha Steaks® Gourmet Gift Certificate
Tessa D., Westlake Vlg, CA - Spa & Wellness Gift Card
Tessi M., Buellton, CA - BlackFire® Clamplight Lantern
The Rona B., Santa Ynez, CA - Tasco® 16x32 Binocular
Theodore S., Sherman Oaks, CA - Omaha Steaks® Gourmet Gift Certificate
Theresa P., Thousand Oaks, CA - Samsung® Galaxy Tab A 7.0 8GB Black
Theresa M., Silver Spring, MD - Apple® iPod Nano 16GB
Theresa A., Middletown, NY - myCharge® Hub Plus 6700mAh Rechargeable Power Bank
Theresa A N., Colton, CA - Omaha Steaks® Gourmet Gift Certificate
Theresa M. S., Goleta, CA - Naxa® 10.1" TFT LED Digital Photo Frame
Therese A H., Sn Luis Obisp, CA - Spa & Wellness Gift Card
Thomas G., Healdsburg, CA - Midland® 30-Mile Two Way Radios w/ Chargers
Thomas W., Santa Barbara, CA - Tasco® 16x32 Binocular
Thomas M., Venice, CA - Leatherman® Rebar Multi-Tool
Thomas M., San Clemente, CA - Leatherman® Rebar Multi-Tool
Thomas W., San Marino, CA - Leatherman® Rebar Multi-Tool
Thomas C., Santa Barbara, CA - Omaha Steaks® Gourmet Gift Certificate
Thomas P., Venice, CA - Omaha Steaks® Gourmet Gift Certificate
Thomas B., Solvang, CA - Omaha Steaks® Gourmet Gift Certificate
Thomas A., Fullerton, CA - myCharge® Hub Plus 6700mAh Rechargeable Power Bank
Thomas C., Santa Barbara, CA - myCharge® Hub Plus 6700mAh Rechargeable Power Bank
Thomas M., Port Hueneme, CA - Naxa® 10.1" TFT LED Digital Photo Frame
Thomas L., Murrieta, CA - Spa & Wellness Gift Card
Thomas M., Santa Barbara, CA - Spa & Wellness Gift Card
Thomas A P., Santa Paula, CA - Tasco® 16x32 Binocular
Thomas B J., Irvine, CA - Omaha Steaks® Gourmet Gift Certificate
Thomas F D., San Clemente, CA - Spa & Wellness Gift Card
Thomas J S., Santa Barbara, CA - Naxa® 10.1" TFT LED Digital Photo Frame
Thomas M. R., South Bend, IN - Apple® iPod Nano 16GB
Thomas P L., Agoura Hills, CA - Naxa® 10.1" TFT LED Digital Photo Frame
Thomas P K., Huntingtn Bch, CA - Spa & Wellness Gift Card
Tiffany S M., Ventura, CA - Tasco® 16x32 Binocular
Tim D., Waikoloa, HI - Leatherman® Rebar Multi-Tool
Tim G., Agoura Hills, CA - Spa & Wellness Gift Card
Timothy M., San Luis Obispo, CA - Ion Audio® Job Rocker Max Wireless All-Weather Rugged Speaker Black
Timothy A., Nipomo, CA - Apple® 4th Generation Apple TV 32GB w/ HDMI Cable
Timothy K., Santa Maria, CA - Tasco® 16x32 Binocular
Timothy T., Apple Valley, CA - Omaha Steaks® Gourmet Gift Certificate
Timothy V., Santa Clarita, CA - myCharge® Hub Plus 6700mAh Rechargeable Power Bank
Timothy I., Santa Barbara, CA - Naxa® 10.1" TFT LED Digital Photo Frame
Timothy J A., Lompoc, CA - Spa & Wellness Gift Card
Tina S., Ventura, CA - iLuv® Portable Floating Waterproof Bluetooth Speaker
Tina G., Santa Barbara, CA - Naxa® 10.1" TFT LED Digital Photo Frame
Ting Shih T., Ventura, CA - iHome® Bluetooth Dual Alarm FM Clock w/ Dual USB Charging
Todd S., Glendale, CO - High Sierra® Braidwood 20" Hard Side Spinner
Todd M., Santa Barbara, CA - Sony® 1.77" MP3/FM/Photo Player 16GB
Tom Z., Goleta, CA - Midland® 30-Mile Two Way Radios w/ Chargers
Tom M., Santa Barbara, CA - BlackFire® Clamplight Lantern
Tom E., Woodland Hills, CA - Leatherman® Rebar Multi-Tool
Tom M., Sn Luis Obisp, CA - myCharge® Hub Plus 6700mAh Rechargeable Power Bank
Tom R., Goleta, CA - myCharge® Hub Plus 6700mAh Rechargeable Power Bank
Tom K., Santa Barbara, CA - Spa & Wellness Gift Card
Tom & Laurie Orozco W., Sn Luis Obisp, CA - Omaha Steaks® Gourmet Gift Certificate
Toni O., Santa Rosa Valley, CA - Tasco® 16x32 Binocular
Tony M., La Habra, CA - AEE® MagiCam S70 Special Edition Action Camera
Tony H., Santa Barbara, CA - Leatherman® Rebar Multi-Tool
Tony T., Goleta, CA - Naxa® 10.1" TFT LED Digital Photo Frame
Tonya S., Lompoc, CA - Spa & Wellness Gift Card
Tosha T., Morro Bay, CA - Samsung® Galaxy Tab A 7.0 8GB Black
Traci F., Slo, CA - Naxa® 10.1" TFT LED Digital Photo Frame
Traci Oleary G., Bakersfield, CA - Tasco® 16x32 Binocular
Tracy B., Santa Barbara, CA - Leatherman® Rebar Multi-Tool
Tracy L., Valencia, CA - myCharge® Hub Plus 6700mAh Rechargeable Power Bank
Tracy F., Lompoc, CA - myCharge® Hub Plus 6700mAh Rechargeable Power Bank
Tracy T., Santa Barbara, CA - Naxa® 10.1" TFT LED Digital Photo Frame
Tracy V., Summerland, CA - Spa & Wellness Gift Card
Tracy And Patricia L., Oceanside, CA - myCharge® Hub Plus 6700mAh Rechargeable Power Bank
Tracy Sunshine G., Oxnard, CA - Spa & Wellness Gift Card
Travis W., Los Angeles, CA - Leatherman® Rebar Multi-Tool
Trent S., Carpinteria, CA - Leatherman® Rebar Multi-Tool
Tressa S R., Los Angeles, CA - Naxa® 10.1" TFT LED Digital Photo Frame
Trevor W., Santa Barbara, CA - myCharge® Hub Plus 6700mAh Rechargeable Power Bank
Tricia R., Santa Barbara, CA - Naxa® 10.1" TFT LED Digital Photo Frame
Trina L., Lompoc, CA - Leatherman® Rebar Multi-Tool
Trudy A., Santa Barbara, CA - myCharge® Hub Plus 6700mAh Rechargeable Power Bank
Trudy F., Los Olivos, CA - Naxa® 10.1" TFT LED Digital Photo Frame
Tsabar S., Newbury Park, CA - Spa & Wellness Gift Card
Twila D., Santa Barbara, CA - Naxa® 10.1" TFT LED Digital Photo Frame
Tye F., Santa Barbara, CA - Midland® 30-Mile Two Way Radios w/ Chargers
Tyrone G., San Luis Obispo, CA - Midland® 30-Mile Two Way Radios w/ Chargers
Ulises Z., Nipomo, CA - Leatherman® Rebar Multi-Tool
Ursula L., Santa Barbara, CA - Fitbit® Flex 2 Fitness Wristband
Ursula R., Santa Barbara, CA - Spa & Wellness Gift Card
V S C., Ventura, CA - Naxa® 10.1" TFT LED Digital Photo Frame
Valerie P., Oxnard, CA - Sony 2.1 Channel Bluetooth Sound Bar w/ Wired Subwoofer
Valerie M., Lompoc, CA - Leatherman® Rebar Multi-Tool
Valerie B., El Segundo, CA - Omaha Steaks® Gourmet Gift Certificate
Valerie C., Santa Monica, CA - myCharge® Hub Plus 6700mAh Rechargeable Power Bank
Valerie B., Belle Isle, FL - Spa & Wellness Gift Card
Van L., Carpinteria, CA - myCharge® Hub Plus 6700mAh Rechargeable Power Bank
Vanessa D., Santa Barbara, CA - Naxa® Digital CD Microsystem with Bluetooth
Vannessa M., Oxnard, CA - Naxa® 10.1" TFT LED Digital Photo Frame
Vasily B., Oak Park, CA - Spa & Wellness Gift Card
Vaughn F W., Santa Barbara, CA - Spa & Wellness Gift Card
Venessa H., Santa Barbara, CA - BlackFire® Clamplight Lantern
Vicki G., Exeter, CA - myCharge® Hub Plus 6700mAh Rechargeable Power Bank
Vicki W., Canyon Country, CA - myCharge® Hub Plus 6700mAh Rechargeable Power Bank
Vickie R., Atascadero, CA - Midland® 30-Mile Two Way Radios w/ Chargers
Victor R., La Verne, CA - Bushnell® 3"X525 GOTO NORTHSTAR Telescope
Victor R., Pasadena, CA - Tasco® 16x32 Binocular
Victor G., Santa Barbara, CA - Leatherman® Rebar Multi-Tool
Victor S., Carpinteria, CA - Spa & Wellness Gift Card
Victor Hernan H., Santa Barbara, CA - BlackFire® Clamplight Lantern
Victoria S., Lompoc, CA - Midland® 30-Mile Two Way Radios w/ Chargers
Victoria R., Portland, OR - Leatherman® Rebar Multi-Tool
Victoria G., Santa Barbara, CA - myCharge® Hub Plus 6700mAh Rechargeable Power Bank
Victoria W., Lacrosse, CA - Naxa® 10.1" TFT LED Digital Photo Frame
Victoria T., Paso Robles, CA - Naxa® 10.1" TFT LED Digital Photo Frame
Victoria Sanchez B., Cerritos, CA - BlackFire® Clamplight Lantern
Victorina H., Tarzana, CA - Spa & Wellness Gift Card
Vida K., Santa Barbara, CA - iLuv® Portable Floating Waterproof Bluetooth Speaker
Vince L., Santa Maria, CA - Midland® 30-Mile Two Way Radios w/ Chargers
Vince T., Buellton, CA - Naxa® 10.1" TFT LED Digital Photo Frame
Vince V., Sylmar, CA - Spa & Wellness Gift Card
Vince H., Santa Maria, CA - Spa & Wellness Gift Card
Vincent O., Thousand Oaks, CA - Samsung® Galaxy Tab A 7.0 8GB Black
Vincent D., Ojai, CA - Tasco® 16x32 Binocular
Vincent R., San Francisco, CA - BlackFire® Clamplight Lantern
Vincent C., Buellton, CA - myCharge® Hub Plus 6700mAh Rechargeable Power Bank
Vinh P., Goleta, CA - BlackFire® Clamplight Lantern
Virginia J., Morro Bay, CA - Tasco® 16x32 Binocular
Virginia D., Valley Vlg, CA - myCharge® Hub Plus 6700mAh Rechargeable Power Bank
Virginia C., Oxnard, CA - myCharge® Hub Plus 6700mAh Rechargeable Power Bank
Virginia V M., Nipomo, CA - Naxa® 10.1" TFT LED Digital Photo Frame
Vito B., Las Vegas, NV - Omaha Steaks® Gourmet Gift Certificate
Vivek T., Carson, CA - Omaha Steaks® Gourmet Gift Certificate
Vrej A., North Hills, CA - Samsung® Galaxy Tab A 7.0 8GB Black
Wallace W., Simi Valley, CA - Outdoor Tech® Turtle Shell 3.0 Waterproof Bluetooth Speaker
Walter S., Ojai, CA - Spa & Wellness Gift Card
Warren D., Santa Barbara, CA - Naxa® 10.1" TFT LED Digital Photo Frame
Wayne O., Burbank, CA - Naxa® Digital CD Microsystem with Bluetooth
Wayne R., Scottsdale, AZ - BlackFire® Clamplight Lantern
Wayne K., Santa Barbara, CA - Leatherman® Rebar Multi-Tool
Wayne T., Ojai, CA - Naxa® 10.1" TFT LED Digital Photo Frame
Wendi T., Santa Barbara, CA - Omaha Steaks® Gourmet Gift Certificate
Wendy S., Santa Barbara, CA - Samsung® 11.6" Chromebook 3 1.6GHz 4GB Black
Wendy S., Santa Monica, CA - Yamaha® Compact Desktop Audio Player
Wendy W., Santa Barbara, CA - Dyson® 10" Air Multiplier White/Silver
Wendy S., Santa Barbara, CA - Leatherman® Rebar Multi-Tool
Wendy M., Los Osos, CA - myCharge® Hub Plus 6700mAh Rechargeable Power Bank
Wendy W., Ellicottville, NY - Naxa® 10.1" TFT LED Digital Photo Frame
Wendy L., Solvang, CA - Naxa® 10.1" TFT LED Digital Photo Frame
Wendy F M., Paso Robles, CA - BlackFire® Clamplight Lantern
Wesley And Gloria K., Carpinteria, CA - BlackFire® Clamplight Lantern
Wilbert P., Carpinteria, CA - High Sierra® Braidwood 20" Hard Side Spinner
Will F B., Moorpark, CA - Leatherman® Rebar Multi-Tool
William H., Goleta, CA - DeWalt® 20V MAX Li-Ion 5-Tool Combo Kit
William C., Morro Bay, CA - High Sierra® Braidwood 20" Hard Side Spinner
William B., Los Angeles, CA - Naxa® 10" Swivel Screen Portable DVD Player
William S., Redondo Beach, CA - Dyson® 10" Air Multiplier White/Silver
William V., Goleta, CA - Apple® iPod Nano 16GB
William S., Santa Barbara, CA - Tasco® 16x32 Binocular
William C., Santa Barbara, CA - Tasco® 16x32 Binocular
William J., Santa Paula, CA - BlackFire® Clamplight Lantern
William M., View Park, CA - Omaha Steaks® Gourmet Gift Certificate
William J., Paso Robles, CA - Omaha Steaks® Gourmet Gift Certificate
William R., Thousand Oaks, CA - Omaha Steaks® Gourmet Gift Certificate
William W., Torrance, CA - myCharge® Hub Plus 6700mAh Rechargeable Power Bank
William G., Oceano, CA - myCharge® Hub Plus 6700mAh Rechargeable Power Bank
William J., Los Angeles, CA - myCharge® Hub Plus 6700mAh Rechargeable Power Bank
William B., Bakersfield, CA - myCharge® Hub Plus 6700mAh Rechargeable Power Bank
William J., Santa Barbara, CA - myCharge® Hub Plus 6700mAh Rechargeable Power Bank
William O., Santa Barbara, CA - Spa & Wellness Gift Card
William H., Rolling Hills, CA - Spa & Wellness Gift Card
William S., Paso Robles, CA - Spa & Wellness Gift Card
William Y., Lompoc, CA - Spa & Wellness Gift Card
William J B., Pasadena, CA - Leatherman® Rebar Multi-Tool
William D R., Morro Bay, CA - Outdoor Tech® Buckshot Pro Portable Speaker/Light/Powerbank
William L H., Winnetka, CA - Spa & Wellness Gift Card
Willy C., Ventura, CA - Ion Audio® Tailgater Express Wireless Portable Speaker System
Wolfgang W., Chino Hills, CA - Naxa® 10.1" TFT LED Digital Photo Frame
Worke S., Santa Monica, CA - Omaha Steaks® Gourmet Gift Certificate
Yaquelin P., Fillmore, CA - myCharge® Hub Plus 6700mAh Rechargeable Power Bank
Yesenia C., Santa Maria, CA - myCharge® Hub Plus 6700mAh Rechargeable Power Bank
Yifat C., Santa Barbara, CA - Spa & Wellness Gift Card
Ying L., Monterey Park, CA - Naxa® 10.1" TFT LED Digital Photo Frame
Yolanda M., Santa Barbara, CA - Tasco® 16x32 Binocular
Yolanda B., Goleta, CA - BlackFire® Clamplight Lantern
Yolanda A., Santa Barbara, CA - myCharge® Hub Plus 6700mAh Rechargeable Power Bank
Yulma M., Santa Maria, CA - Naxa® 10.1" TFT LED Digital Photo Frame
Yvonne Y., Malibu, CA - Omaha Steaks® Gourmet Gift Certificate
Yvonne E., Camarillo, CA - Omaha Steaks® Gourmet Gift Certificate
Yvonne F., Goleta, CA - myCharge® Hub Plus 6700mAh Rechargeable Power Bank
Yvonne M E., Santa Monica, CA - Tasco® 16x32 Binocular
Zbigniew M., Walnut Creek, CA - iHome® Bluetooth Dual Alarm FM Clock w/ Dual USB Charging
Zdenka K., Goleta, CA - Naxa® 10.1" TFT LED Digital Photo Frame
Zsuza L., Los Angeles, CA - Omaha Steaks® Gourmet Gift Certificate
Early Bird Drawing 1
Fred J, Newport Beach, CA - 2017 Tesla Model S or $50,000 cash
Early Bird Drawing 2
Albert N, Rancho Palos Verdes, CA - Australian vacation (8 days/7 nights) or $15,000 cash